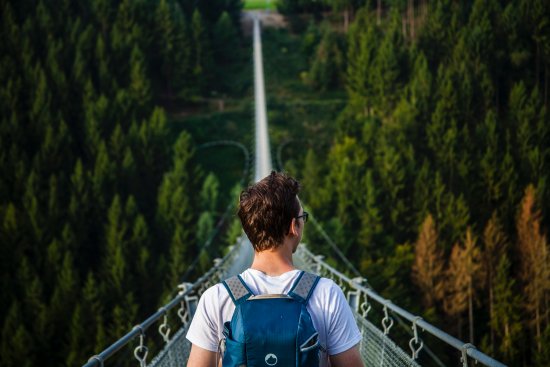 Get your fresh start today
Image by Jonathan Kiok via Unsplash
Choosing Greensboro bankruptcy is a big step towards getting your finances in order and on a path to a better future. So, how do you get started? When clients come in to see us, desperate for a meaningful debt relief solution, once they hear how bankruptcy can change their lives for the better, the next thing they want to know is how to begin. Look at the five steps to get your Greensboro bankruptcy started.
1 – Get the best lawyer for you
One key to getting the best outcome for your Greensboro bankruptcy case is to hire an excellent attorney. Be sure to check reviews on an independent legal review site like Avvo. Also, ask around for personal references from people you trust - if you know anyone that filed bankruptcy.
Ideally, you want a local attorney with a solid reputation and a track record for results. Look for client reviews that indicate the attorney is easy to work with and answered all of their questions. A smaller firm usually means more personal service, so that's another consideration. Choose wisely!
2 – Collect your financial records
To get the best results, your bankruptcy petition needs to be both accurate and complete. If you unintentionally leave your info, it can delay your case. If you intentionally leave off info, the court can accuse you of bankruptcy fraud. Don't try to hide anything and produce all requested records.
You'll need to submit proof of income, bank statements, copies of bills, any debt collection notices, and a roster of debts to include in the petition. Don't try and leave off any debts. You should also pull your credit report to ensure you don't miss any debts so that you get complete debt relief.
3 – File the petition
When your attorney files your Greensboro bankruptcy case, the petition is what triggers the initial protection. You get an automatic stay on collections from the moment your petition hits the court. It also gets your case underway so that you can get your bankruptcy discharge as soon as possible.
Petitions were once filed by hand at the courthouse but can now be submitted electronically directly from your lawyer's office. Once filed, you'll have a case number, and you can give that to any debt collectors that call you to shut them down and end the harassment.
4 – Meet the court's requirements
The bankruptcy process is very straightforward and follows a set pattern. You provide the required documents to the court to prove your income, debt, and assets. Sometimes, you'll be called on to provide additional information, and you will need to comply as soon as possible.
You must complete pre-bankruptcy counseling and credit counseling before your discharge. There's one meeting called the 341 Meeting of Creditors that you'll be required to attend but your lawyer can take care of most other things for you and you typically shouldn't be called back to court.
5 – Enjoy your fresh start!
Once you get a Greensboro bankruptcy discharge, your unsecured debts like your credit cards, medical bills, qualified older income taxes, personal loans, and some others will be gone for good. Secured debt that's in good standing may qualify to remain during and after bankruptcy.
With your discharge in hand, you're ready to rebuild your life and finances. That means working on your credit score, paying your bills on time, and making the most of your fresh financial start. Bankruptcy can be life changing but only if you decide to change your life!
If you're looking for an experienced and reputable North Carolina bankruptcy lawyer, we're here to help. Read reviews from recent clients then contact the Law Offices of John T. Orcutt. Call +1-919-646-2654 for a free Greensboro bankruptcy consultation at one of our locations in Raleigh, Durham, Fayetteville, Wilson, Greensboro, Garner or Wilmington.