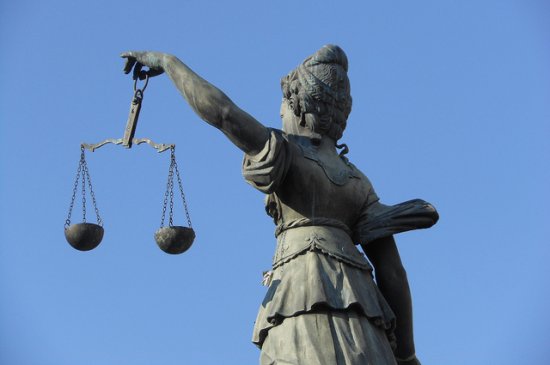 Choose your bankruptcy lawyer carefully!
Image Source: Flickr CC User Michael Coghlin
When you're deep in debt and looking for a solution, bankruptcy is one option to consider. But to get the best results from your Chapter 7 or Chapter 13 bankruptcy, you should use a qualified North Carolina bankruptcy attorney. Here are five things to ask any attorney you consider using, to help you make a wise choice and get the best debt relief possible from your NC bankruptcy.
#1 Ask if They Offer a Free Consultation
Reputable bankruptcy attorneys will typically offer a free initial bankruptcy consultation. This is the time to go in, ask a few other common bankruptcy questions, and find out whether bankruptcy is a fit solution for your debt. Bankruptcy is not a match for every financial circumstance, so this is a good time to find out what your options are before committing to anything. Call and ask if a free consultation is offered – and if they want a fee just to chat, you may want to keep looking for another lawyer.
#2 Ask if the Attorney Is a Certified Consumer Bankruptcy Specialist
Your attorney's experience and expertise both matter when it comes to getting the best results for your North Carolina bankruptcy case. If you choose a certified attorney, you'll know they went through additional testing that helps ensure they have expert knowledge in this complex field. A general attorney that practices many types of law may not have the specific expertise needed to get you the best results.
#3 Ask What Bankruptcy Organizations the Attorney Is a Member of and How They Have Participated
Bankruptcy law is an ever-evolving field, so you should look for a lawyer who stays up-to-date on all the latest developments. Many attorneys do this is by participating in attorney organizations that provide ongoing educational opportunities. Ask whether, and which of these organizations they're a part of. If your North Carolina bankruptcy attorney also holds a chair or leadership position in a professional bankruptcy organization, it speaks doubly well as to their reputation among their peers.
#4 Ask How Many Bankruptcy Cases They File Each Month
An attorney that files just a handful of bankruptcy cases per month may not be practicing solely in bankruptcy and could be a jack of all trades. That may not get you the best results. On the other end of the spectrum, you may also want to avoid law offices that file heaps of cases each month because this often means they're a "mega-firm" where you may not get the personal attention you need. Look for an attorney or law firm that specializes in bankruptcy but isn't a huge, nationwide entity.
#5 Ask Whether the Attorney Handles Cases in More Than One Court
You want an attorney who has a depth of experience in the state of North Carolina, so be sure to ask which courts the attorney currently works in. Each Federal court has a different set of judges and Trustees and a different set of unwritten (and sometimes written) rules. If a North Carolina bankruptcy lawyer has worked in a variety of bankruptcy courts, this shows they are flexible and have a wide array of bankruptcy experience.
To find out more about the benefits of North Carolina bankruptcy and how it can change your life, contact the Law Offices of John T. Orcutt. Call +1-919-646-2654 now for a free consultation at one of our convenient locations in Raleigh, Durham, Fayetteville, Wilson, Greensboro, Garner or Wilmington.