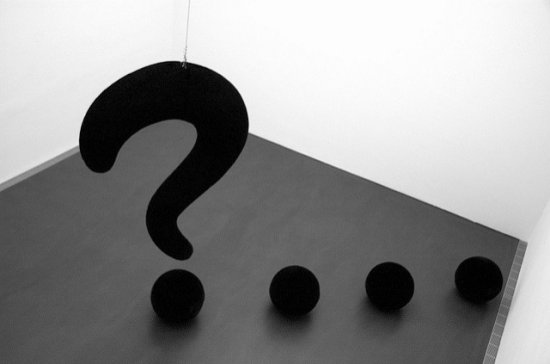 Greensboro bankruptcy questions answered
Image Source: Flickr CC User Stefan Baudy
We field a lot of Greensboro, North Carolina bankruptcy questions, and we find that consumers have often been misinformed or hold inaccurate assumptions about both Chapter 7 and Chapter 13 bankruptcy. Today we take a look at six of the most common questions we get from clients who come into the Law Offices of John T. Orcutt for their initial bankruptcy consultation.
In part one, we provide answers to the top three questions. Watch out for part two in tomorrow's blog post, with more answers to NC bankruptcy questions.
#1 Can I Keep my House, Car, or Boat?
Consumers considering Greensboro, North Carolina bankruptcy want to know if filing Chapter 7 or Chapter 13 automatically means losing their "stuff." The answer to "Will I lose my (fill in the blank)?" is maybe, maybe not. It depends on the value of your asset, whether there's a loan on it, and what kind of bankruptcy you're filing.
If you're filing Chapter 7, you'll have less wiggle room with assets. If you own the asset, whether you can keep it depends on its value. North Carolina bankruptcy exemptions do allow you to protect certain assets. For instance, if you own your car outright and it's worth $3500 or less, you can keep it. If you own your home and have $35k or less in equity (for an individual filer), you can also shield your house. If you're married and filing joint bankruptcy, your exemptions can be greater.
Another factor is whether you have a loan on the asset and whether you're current on the payments. But generally, you can protect a reasonable amount of assets in Chapter 7 and a greater amount if you file for Chapter 13 bankruptcy. We recommend you come in to talk with us to find out more.
#2 Will all my Bills be Eliminated in Bankruptcy?
This question is trickier and depends on what you mean by "bills." If by bills you mean regular costs of living such as electricity, groceries, car insurance, and similar items, those will not be eliminated. Your living expenses will continue on as usual. What will be affected are debts. These are different from bills, even though most North Carolina consumers mentally lump them together.
Debts are things like medical bills that your insurance doesn't pay, credit card balances, auto loan and home loan balances, personal loans, and occasionally student loans. While "bills" are things that recur every month and are necessary for comfortable living, "debt" is money you owe that's associated with an asset (such as a home or auto) or a singular event (such as buying furniture or visiting the doctor).
Bills aren't typically impacted by bankruptcy, but debt can be drastically reduced and/or eliminated in Chapter 7 and Chapter 13 bankruptcy. With Chapter 7, unsecured debt like medical and credit card debt can be eliminated completely. With Chapter 13, past-due balances on debts can be caught up with a repayment plan that can last three to five years. Both can be sound strategies to get debt under control.
#3 How Much are Chapter 13 Plan Payments?
This has no simple answer because every Chapter 13 plan is different. But there is a way to get an idea of what Chapter 13 repayment plans include. If you're behind on your mortgage or auto loan, the past due balances can become part of your repayment plan if you want to try and keep the asset. Your past due balances on secured debt will make up the bulk of your repayment plan.
There are also bankruptcy fees that can be rolled up into your repayment plan so that you don't have to pay up-front for the cost of your attorney and other fees. Depending on your income, assets and debt load, you may also be required to pay a portion of your unsecured debts – this includes medical and credit card debt.
For instance, if your mortgage payments are $1500 a month and you are 10 months behind, that's $15000 in past-due debt. On a five-year repayment plan, that's $250 a month. If your other debts are also included, those will be factored into the plan. On top of the repayment plan amount, you must be able to continue covering your current house payment, car payment and expenses of living.
To see answers to the remaining top six Greensboro bankruptcy questions, come back for tomorrow's post.
To find out more about the benefits of North Carolina bankruptcy for Greensboro, NC consumers, contact the Law Offices of John T. Orcutt. Call +1-919-646-2654 now for a free North Carolina bankruptcy consultation at one of our convenient locations in Raleigh, Durham, Fayetteville, Wilson, Greensboro, Garner or Wilmington. Get the answers you need – and the financial peace of mind you deserve.