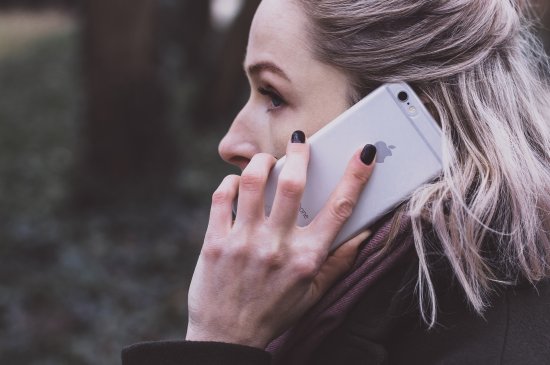 Hassled by a debt collector?
Image via FreeStocks
Owing debt you can't afford stinks. Owing debt you can't afford and being hassled for payment by a debt collector is even worse. You likely never meant to let the bill go unpaid, but sometimes life gets away from you and money problems occur.
Once the creditor hires a debt collector or sells the debt to a collection agency, you can expect calls and letters. In some cases, collectors can color outside the line and violate the law, making threats to try and shake money out of you. What's important is how you behave.
Here are five things you should not do when you're dealing with a debt collector.
1 – Get aggressive with the collection agent
The Fair Debt Collection Practices Act (FDCPA) protects consumers against unlawful debt collection efforts, but some collectors violate the law. They may lie, threaten, harass, and do everything to make your life miserable. You might think if they're aggressive, you should respond in kind.
That's not true. Nothing is made better by you acting like them, and it could encourage them to scale up their efforts to harass you. Instead, be calm and if they're breaking the law, report them to the FTC or CFPB for overstepping the FDCPA.
2 – Ignore calls and letters from the debt collector
Calls and letters from debt collectors usually start out firm and can progress to threatening, even when the collection agency is sticking to FDCPA guidelines. It can be tempting to dodge their calls and toss out the letters unopened, but that's one of the worst things you can do.
When you cut off lines of communication, they may ramp up to suing you. And if you toss out letters unopened, you might miss notice of legal action. Instead, speak to them politely, explain your finances and that you would pay the debt if you could, but for now, you can't.
3 – Give them a lot of personal information
When you get a debt collection call, by law, they must tell you that they're attempting to collect a debt and any information they gather might be used for that purpose. Be mindful of this fact. Every piece of information they collect can come back against you if you're not careful.
You don't have to tell them where you work. If you do, you can expect calls at work to pressure you. You shouldn't lie, but you don't have to answer their questions. What you can tell them is that you can't afford the debt and will pay once you have the money to do so.
4 – Allow them to auto draft your checking or credit card
If you do want to pay down the debt with a partial payment, you should be careful how you do so. If you give them your bank information or credit card number, they might charge you more than once, even if they're not authorized to do so. So, don't do this.
Instead, you might want to use a wire transfer from Western Union that can be traced and confirmed so that you have a payment record. A cashier's check from your bank is another option. Never send cash to a debt collector and also be careful with money orders that are hard to trace.
5 – Sign up for a bad repayment plan
One thing to remember when dealing with past-due debt is the statute of limitations. In North Carolina, the statute of limitations on most consumer debt is three years from the date the debt went bad. For instance, if you owed a payment on August 1, 2015 and missed it, that's the date the clock began ticking.
If you made no further payments and never signed a new agreement, the statute expired August 1, 2018, and that means the debt collector loses the right to sue you. Be careful with repayment agreements. Don't sign for something you can't afford or on debt that's about to expire on the statute of limitations.
For those struggling with unmanageable debt, Greensboro bankruptcy might be the best solution. When you file bankruptcy, by law, all debt collection activity must stop. This offers instant peace of mind and a fresh financial start. To find out more, read reviews from our clients, then call us at +1-919-646-2654.
Contact the Law Offices of John T. Orcutt to schedule a free Greensboro bankruptcy consultation at one of our locations in Raleigh, Durham, Fayetteville, Wilson, Greensboro, Garner or Wilmington.