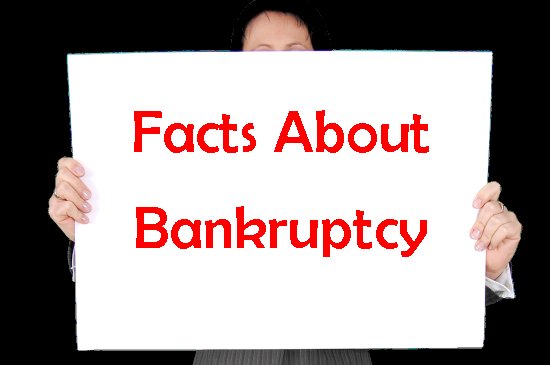 What you must know about Wilmington bankruptcy
Image Source: Pixabay.com
When you're in debt, filing Wilmington bankruptcy can be a life-changing solution to deal with obligations you can't afford. However, choosing to file Chapter 7 or Chapter 13 is a serious decision and not to be taken lightly. It's best to educate yourself before you commit to bankruptcy for your debt relief, so you know what to expect during and after your bankruptcy.
#1 Bankruptcy Is a Matter of Public Record 
By law, all bankruptcy filings are public record so that means, potentially, your Wilmington neighbors could know that you filed. However, the filings are not on public display, but they are on a website that other people can view if they complete a process to request access to a secured federal website. Usually only lawyers and others with a professional need to access public records sign up for the site.
#2 Bankruptcy can take a few months to a few years.
If you choose Chapter 7 liquidation for your Wilmington bankruptcy, the process lasts just a few months, and then you will enjoy sweeping debt relief on most unsecured debt including medical bills, credit cards, old utility or cell bills, and some older income taxes. With Chapter 13, the process takes three to five years because you're on a repayment plan to catch you up on delinquent debt.
#3 Bankruptcy Requires You to be Honest and Open
While bankruptcy law offers serious debt relief, it's also a serious process that requires you to be honest and forthcoming about your income, assets, equity, and debt. If you're less than honest, you can wind up accused of bankruptcy fraud. From the start, gather all your financial documents to present to your attorney and answer all their questions truthfully to stay out of trouble.
#4 Bankruptcy Offers Benefits as Soon as You File
While the entire Wilmington bankruptcy process takes a few months up to a few years to complete, the protection it offers begins as soon as your attorney files your bankruptcy petition. For instance, if you're hounded every day by debt collectors, your credit card issuer, or your auto lender, all that must stop, by law, when you file your bankruptcy petition. The "automatic stay" stops debt collections right away.
#5 Bankruptcy Benefits Outweigh the Costs 
To file Wilmington bankruptcy, you will pay filing fees and court costs. There are also attorney fees if you choose to have a lawyer represent you. Consumers usually get much better results using a lawyer than trying to complete the complicated process on their own. Only someone that knows the law, court system and processes can navigate it easily. However, attorney fees are cheaper than your debt.
Choosing Chapter 7 Bankruptcy
There's also the matter of deciding what type of Wilmington bankruptcy is right for you. If you are current on your mortgage or have no mortgage, Chapter 7 might be best. You can shield a specific amount of equity in your home from creditors in Chapter 7 if you do own your home. Chapter 7 wipes out most unsecured debt including credit cards, medical bills, signature loans, and older income taxes.
If you are behind on your mortgage or auto loan, you should discuss your options with your lawyer. Filing bankruptcy stops the foreclosure process and can allow you time to find a new place to live, to refinance your mortgage, or figure out other options. If you're behind on your auto loan, you might be able to purchase your car from the lender for the fair market value.
Choosing Chapter 13 Bankruptcy
If you are behind on your auto loan or mortgage and you have equity in these assets you want to protect, Chapter 13 might be the better choice for your Wilmington bankruptcy. This type of bankruptcy sets you up on an installment plan where you pay your regular bills each month (mortgage, auto, utilities, other costs of living, etc.) and also pay the Trustee an installment payment.
That installment payment covers your past-due balances on your mortgage, car loan, alimony, child support, certain income taxes, and other priority debts. At the end of your repayment plan, some percentage of your unsecured debts (credit cards, medical bills, etc.) will be completely discharged. At the end of your plan, you will be current on your debts while also securing some debt relief.
To find out more about the benefits of bankruptcy, contact the Law Offices of John T. Orcutt. Call +1-919-646-2654 now for a free Wilmington bankruptcy consultation at one of our locations in Raleigh, Durham, Fayetteville, Wilson, Greensboro, Garner or Wilmington.