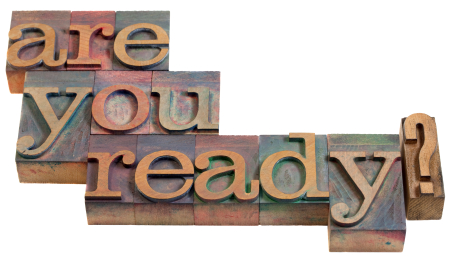 Image Source: bankruptcylawyerpa.com
When you're ready to learn more about a Chapter 7 or Chapter 13 bankruptcy, you'll need to find a trusted Durham bankruptcy attorney and make an initial consultation appointment. The consultation is your time to discover how bankruptcy laws can help you. It's your opportunity to gain clarity about bankruptcy laws, the filing process and whether Chapter 7 or Chapter 13 is the best solution for your financial situation. It's also a time for you to ask questions and get clear answers about what you can expect should you decide to file for bankruptcy. It's important to show up prepared and ready for your consultation, so let's look at some things you should plan to bring along with you.
A List of Your Debts
Before you come to your initial bankruptcy consultation, take a little bit of time to sit down and make a list of every debt you owe. You should include your car loans, mortgages, personal loans, student loan debts, credit cards, medical bills, bounced checks…basically anything you owe to anyone. Be sure to write down the balance you owe on each debt as well. Being prepared with this list will help your Durham bankruptcy attorney to analyze your financial situation quickly.
Income Information
If you currently have a job, you should plan to bring your most current paystub or even the last several paystubs. After the new bankruptcy reform laws were passed in 2005, a means test was implemented in order to put an end to bankruptcy abuse. As a result, there are income limitations that you must meet in order to file for Chapter 7 bankruptcy. Your attorney will need to have a clear picture of your income in order to steer you in the proper filing direction. If you don't get a paystub, which would mean you are self-employed or unemployed, just try to gather any information that will show your bankruptcy attorney any income made over the last six months.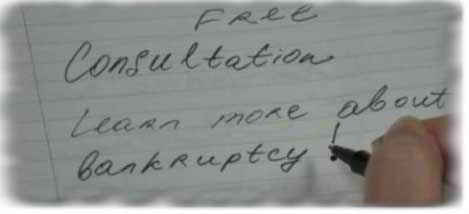 Image Source: lawyervictoria.com
The Value of Your House, Land or Car
If you are fortunate enough to own a home, land or a car, it is always helpful if you have an idea of its value and what you can sell it for. If you have time before the date of your consultation, do a little digging and find out the appraisal value of your assets. Look in your neighborhood and see what similar homes are selling for or listed for. You can also contact local realtors and get a good idea of price comps in your neighborhood. When appraising your car, this information is easily found on Kelley Blue Book.
Your Spouse or Partner
If you are married or live with a partner where your money is combined, you should bring them along with you to the consultation. Even if they are not filing for bankruptcy protection, their income and expenses are relevant to your bankruptcy filing. It may also be a good idea to bring a couple of their paystubs with you to the consultation. If you live with a regular roommate (someone with whom you simply split the expenses), they will generally not need to attend the consultation, but your bankruptcy attorney will need to know exactly how much they contribute to the bills each month.
You!
You should understand that going to meet and consult with an experienced Durham bankruptcy attorney does not mean you are going to file for bankruptcy that day, it simply means you are speaking to an attorney about your financial options…which happen to include bankruptcy. All you need to do is show up and learn how a Chapter 7 or Chapter 13 can benefit you and then make the best financial decision for you and your family.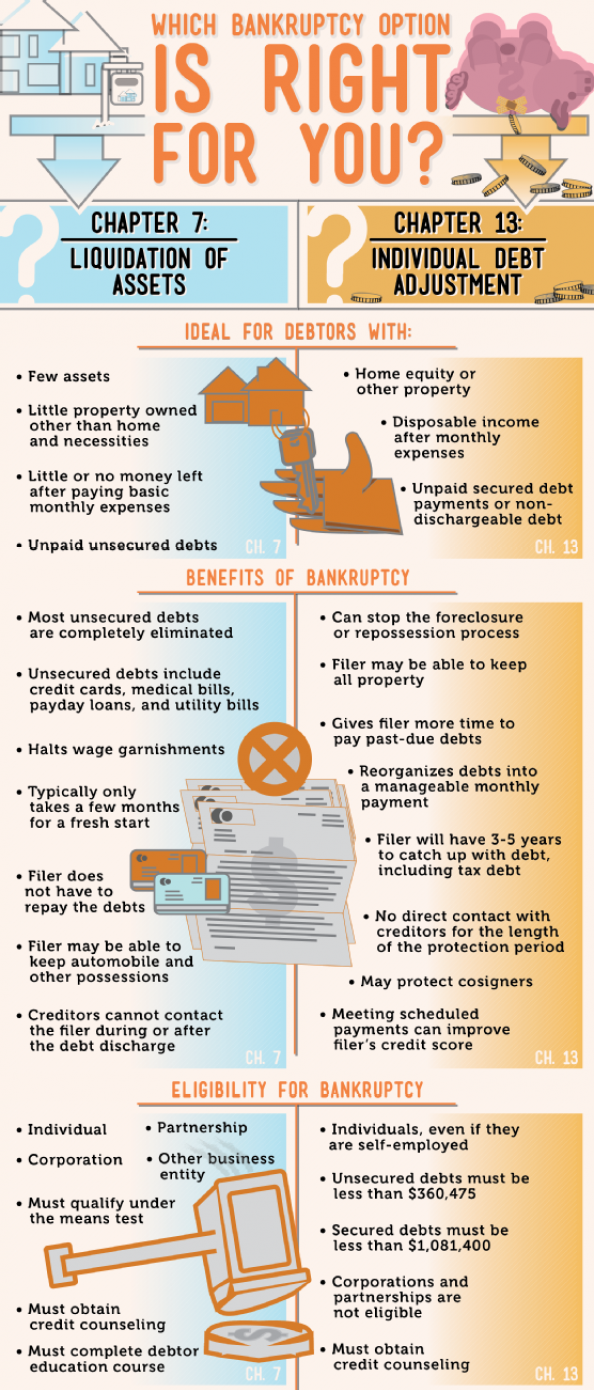 Image Source: goldenstatelawca.com
This list is simply meant to give you a general idea of what you may need to bring to your bankruptcy consultation and how to prepare for the meeting. It will help the attorney analyze your finances as quickly as possible and free up a bulk of your consultation time for discussing your specific case information.
If you're ready to take the next step and discover how bankruptcy can help you, it's time to schedule your initial consultation visit with an experienced Chapel Hill bankruptcy attorney. You'll be glad you did.
Dedicated to helping residents of North Carolina find the best solutions to their debt problems. Don't waste another day worrying about your debt. Call +1-919-646-2654 today to schedule a free initial consultation to discuss your bankruptcy options.