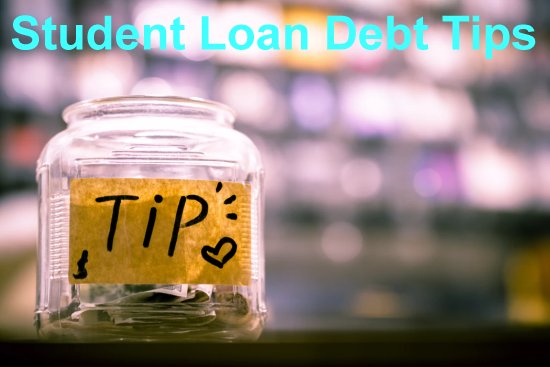 Need a tip on student loan debt?
Image via Unsplash
Student loans are a burdensome reality for most college graduates. If you're struggling with a stack of loans you can't afford, no doubt you're looking for answers. Advice about brown bagging lunch and skipping Starbucks is nice, but when you've got $50k in student loans, it seems like a drop in the bucket.
Income-driven repayment plans can drop your monthly payment, but often let your balances balloon and lead to a hefty tax debt if you have balances discharged in 20-25 years. What else can you do? How would you like to have your student loans paid off by someone else? Here's a look at five ways to find someone else to pay off your college debt.
1 – PSLF
Public Service Loan Forgiveness (PSLF) programs help people working in the public sector, the military, the government, and certain charitable organizations to unburden themselves. The program promises a full discharge from student loan debt for individuals who work for qualifying employers and under qualifying plans.
Jobs that fall under this scope include teaching, firefighters, police, military, other first responders, and certain charitable positions. The forgiveness program, combined with an income-driven repayment plan, requires 10 years of payments followed by discharge of remaining balances. Another bonus is that there are no income tax consequences.  
2 – Get creative
Some new apps help you chip away at your debt little by little and even gamify your attempt to ditch the debt once and for all. Changed is an app that lets you contribute your digital "loose change" towards your student loan debt. So, if you buy a $2.75 cup of drip, you round up to $3, and the 25 cents goes to your college debt.
Givling is another app that addresses student debt. You apply your trivia knowledge to ditching your debt. If you claim victory on the app, your winnings go towards your college debt. There's also a new game show on Tru TV, hosted by Michael Torpey, called "Paid Off" that wipes out the student loan balances of winners on the trivia show. It's like student loan Jeopardy!
3 – Ask for help
You wouldn't go around panhandling for cash to help with student loans, but digital crowdsourcing is an increasingly acceptable way to deal with debt. People do it to get help paying for medical expenses or plastic surgery, so why not college loans? Many crowdfunding sites allow campaigns to defeat student debt including:
GoFundMe
GoGetCaring
YouCaring
LoanGifting
GiftofCollege is another site that allows loved ones to give you the gift of student loan relief. Wouldn't it be great to get help with student loans instead of an itchy sweater or another pair of socks for Christmas? There are income tax consequences, but it's still better than paying your loans without any help.
4 – Volunteering
Volunteerism is noble, but there's no reason it cannot benefit you while you're helping others. Some organizations help pay off student loans in exchange for you volunteering with them. Not-for-profits Shared Harvest Fund and Sponsor Change let you help others and chip away at your student loans in return. That's a win-win.
5 – Employer-based programs
When you're job searching fresh out of college or looking to make your next big career move, one benefit to ask about is student loan assistance. Some employers will help pay off your school debt. Look for employers that offer this helpful fringe. Even if they don't list it among offered benefits, why not ask about it? You might encourage them to set up a repayment program for employees.
Don't forget that if your student loans are overwhelming and even with the help of programs like these, you can't pay your debt, bankruptcy relief might be an option. If you meet the circumstances of undue hardship, you might be eligible for student loan discharge that has no income tax consequences.
Read reviews from our clients, then contact the Law Offices of John T. Orcutt. Call +1-919-646-2654 to schedule a free student loan bankruptcy consultation with an expert at one of our locations in Raleigh, Durham, Fayetteville, Wilson, Greensboro, Garner or Wilmington.
Resources: