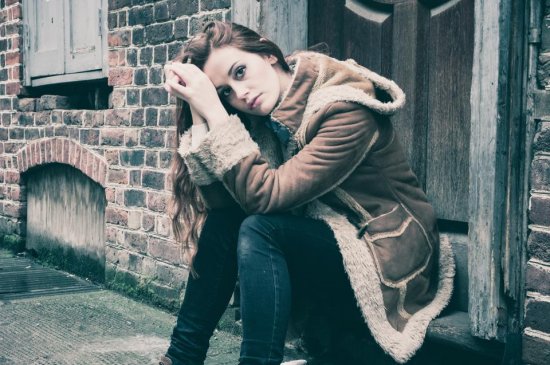 Are you about to lose your home to foreclosure?
Image Source: StockSnap.io
If you're a Wilmington, North Carolina resident who has fallen behind on your mortgage, you are likely getting letters from your mortgage lender threatening consequences, including foreclosure on your home. If you're facing foreclosure on your home, there are some options to avoid it. Here's a look at what you can do to save your Wilmington, NC home.
#1 Refinance Your Mortgage
There are several different options to pursue refinancing your Wilmington mortgage. A refinance is a brand new loan that replaces your current mortgage, preferably with a lower interest rate and more affordable payments. The new mortgage pays off your old one that you're behind on to get you out of trouble. However, if you're too far behind on your payments or your credit score is too low, you might struggle to get a refinance. You can also try for a government refinance through the HAMP or HARP programs.
#2 Ask for a Repayment Plan
In some cases, your mortgage lender might help you get caught up on your Wilmington mortgage. It's a hassle and expense for a lender to foreclose on you, take possession, and sell the home while trying to recover their costs. In some cases, they may be willing to work with you to save themselves the trouble and expense. With a repayment plan, the lender allows you to catch up on the delinquency by making installment payments on top of your regular monthly payment. Working out a payment plan with your lender can help save your credit score.
#3 Request a Forbearance
If you've suffered some life event that caused you to fall behind on your mortgage payments, your lender might allow you to have a period of forbearance. With a forbearance, the lender will lower your payments for a period or allow you to stop making the payments for a set period. Some of the reasons that can trigger a forbearance on your Wilmington mortgage include unemployment, the death of a spouse, natural disaster, or a serious illness like cancer. A forbearance will only last for a short period and is a temporary fix.
#4 Seek a Modification
A modification is another alternative to avoid a Wilmington foreclosure. A modification is when you and your lender agree to change the terms of your mortgage on a permanent basis, but without writing a new loan. A modification can lower payments, extend the length of the loan, or lower your interest rate. A modification can be a win-win for you and your lender. The lender doesn't have to bother with foreclosure, and they get you back on track with your mortgage. You can avoid foreclosure, and your credit score won't take a beating.
#5 File Chapter 13 Bankruptcy
Another way to get out of a foreclosure and catch up on your past-due mortgage payments is to file for Chapter 13 bankruptcy. This type of Wilmington bankruptcy is a repayment plan that lets you get current on debt like your mortgage or auto loan over time. If you have a second mortgage, in some cases, you might be able to avoid paying it and have it discharged in Chapter 13 bankruptcy. You will have to make your normal monthly mortgage payment and then also service a repayment plan that lasts three to five years and gradually catches you up.
Should You Keep Your Home?
It's devastating to be threatened with foreclosure on your Wilmington home, but if you're behind on your mortgage, you may want to consider whether staying in the home is the best thing for you. If your home is in disrepair, you're upside down on your loan (i.e. if you owe more than the home is worth), or you can't afford to keep up with the payments given your current financial circumstances, you might want to consider another option.
If you want to keep your home or decide you can't afford to keep your home, Wilmington bankruptcy may be a good solution to keep you in the house – or get you out of it without debt following and haunting you when you leave your home. To find out more about your options, contact the Law Offices of John T. Orcutt today. Call +1-919-646-2654 now for a free Wilmington bankruptcy consultation at one of our locations in Raleigh, Durham, Fayetteville, Wilson, Greensboro, Garner or Wilmington.