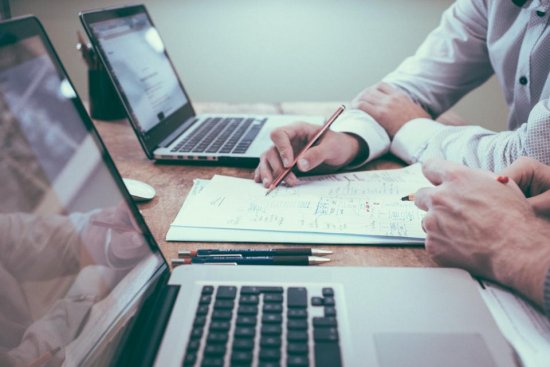 Bring this info to your bankruptcy appointment.
Image Source: StockSnap.io user Helloquence.
Are you worn out by debt? Are you being hounded by debt collectors, surviving paycheck to paycheck, and constantly stressed by finances? Chapter 7 is the answer for many cash-strapped North Carolina consumers who need to get their financial futurea back on track. If you're considering filing Chapter 7, the first step is to schedule a free North Carolina bankruptcy consultation with a reputable and experienced attorney whose practice is 100% devoted to bankruptcy. Once you do that, here are seven things to bring to your appointment so you're ready to file bankruptcy if you decide to move forward.
#1 Proof of Income
The bankruptcy court considers the average of six months of income to determine whether you must take the Means Test. If you work at a regular job, bring in your most recent pay stubs. If you're unemployed, bring in copies of any payments you receive for unemployment or from a severance agreement. If you're self-employed, you'll need to supply profit and loss statements that documents your earnings.
#2 Tax Returns
As part of your bankruptcy petition, you'll have to show your most recent tax returns and sign a statement saying you've filed your taxes. If you owe income taxes, bring those tax returns along with any notices you've received from the IRS. If you filed your taxes on time and have tax debt outstanding for more than two years, then you might be able to get that debt discharged as part of your Chapter 7 case.
#3 List of Expenses
You need to demonstrate to the bankruptcy court that you can't afford to pay your debt. This means that, in addition to providing proof of income, you need to show your costs of living. Copies of utility bills, rental agreements, medical bills, auto expenses, child care receipts and anything else you pay regularly should be included to give your attorney and the court a clear picture of where your money goes each month.
#4 Roster of Assets
Many assets can be protected using North Carolina bankruptcy exemptions. However, you must provide a complete listing of your assets. This includes your home, auto, personal items of value (expensive art, costly jewelry, etc.), cash in checking and savings, and other assets. Funds in your retirement accounts are fully shielded and equity in your home or auto can also be shielded from creditors to an extent.
#5 Copies of Contracts
You should bring any important contracts including your car loan agreement, home loan docs, lease agreements, and other financial agreements. Any contracts associated with income, assets, or debt should be brought along. Your attorney must be able to present an accurate picture of your finances to determine the relief you can get in bankruptcy.
#6 Court Agreements
If you pay child support, spousal support, or other payments in accordance with a court ruling or case, you should bring those documents along. Child support and spousal support cannot be discharged or reduced in bankruptcy, and if you need a support modification, you must go back to family court to request changes. However, eliminating other debt might make it easier to keep up with support payments.
#7 Foreclosure and Collection Notices
If you're being threatened with foreclosure of your home, repossession of your vehicle, or being sued by a creditor, you should bring in those notices. If any court cases have been filed against you over your debt, bring in those notices and if you have been hit by any judgments or liens, bring those as well so that your bankruptcy attorney will have all the information they need to help you.
You'll get the best results from your Chapter 7 when you choose a qualified and experienced bankruptcy attorney and give them all the relevant information. To find out more about the benefits of North Carolina bankruptcy, contact the Law Offices of John T. Orcutt today. Call +1-919-646-2654 now for a free consultation at one of our convenient locations in Raleigh, Durham, Fayetteville, Wilson, Greensboro, Garner or Wilmington.