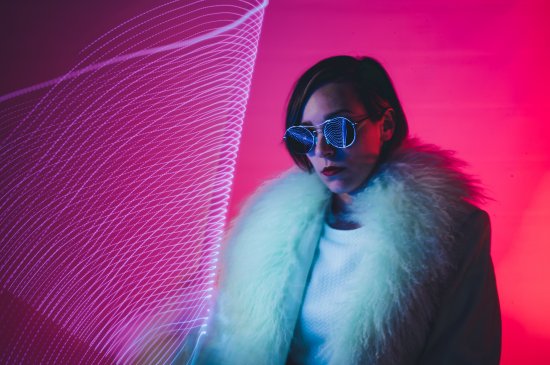 Fame is no barrier to financial problems
Image by Susie Burleson via Unsplash
Bankruptcy doesn't just affect the average Joe - it can strike even the rich and famous. You might assume that celebrities are set for life once they step into the spotlight. For some, it does happen that way but, for others, it's a different story. If you're a Wilmington consumer saddled with debt and considering bankruptcy, here's a look at some celebrity bankruptcies to help you see that a financial crisis can happen to anyone, no matter how glittery or fabulous their life might seem.
#1 Boris Becker
Emerging as the youngest player ever to win Wimbledon at the tender age of 17, Boris Becker seemingly had it all. However, despite reportedly amassing over $63 million in prize money and sponsorship deals, Becker declared bankruptcy in 2017. Divorce, child support, and tax issues led to his financial downfall.
#2 Larry King
Readily one of the most recognizable talk show hosts on cable, Larry King also had his own difficulties with bankruptcy. In 1978, he filed for bankruptcy after finding himself more than $300,000 in debt. Fortunately for the suspendered host, that was also when his career catapulted, and he made a remarkable financial recovery.
#3 50 Cent
In May 2015, 50 Cent (aka Curtis Jackson) was named one of the five wealthiest hip-hop artists by Forbes. But some bad investments and a hefty lawsuit judgment against him drove him to file Chapter 11 bankruptcy later that same year. After paying back roughly $23 million on his obligations, 50 emerged from bankruptcy after paying off his plan earlier than anticipated.
#4 Toni Braxton
One of the most famous names of R&B in the 1990s, Toni Braxton, suffered severe financial troubles and filed bankruptcy not once, but twice. The singer blamed bad record deals, overspending, and losing a cushy Vegas residency deal to a health crisis for her double debt filings in 1998, and again in 2010. Six months after her last discharge, she was in a new mansion and back on the path to success.
#5 Abby Lee Miller
The former Dance Moms star found herself in both financial and legal trouble. The dance diva filed business bankruptcy in 2010 but didn't disclose her reality show income to the court. Her TV career boomed, and a bankruptcy judge took notice, resulting in the court reopening her case, demanding repayment on discharged debts, and a one-year prison sentence for bankruptcy fraud.
#6 Drake Bell
Nickelodeon child star Drake Bell went from earning nearly half a million dollars annually as a teen actor to his income plummeting to less than $3,000 per month. With expenses more than $18k a month, that income wasn't cutting it, and Bell filed for bankruptcy relief in 2014 to help with his upside-down mortgage, unpaid bills, and delinquent income tax debt.
#7 Teresa and Joe Giudice
The reality stars, well known for the Real Housewives of New Jersey, filed for bankruptcy in 2009 just as they were launching their reality TV career. Both spouses were ordered prison time for bankruptcy fraud, among other criminal allegations. The court handed down a 39-count indictment in 2013 for the pair hiding $110,000 over the course of their bankruptcy proceedings as well as mortgage fraud.
#8 Kim Basinger
Famed 90s actress Kim Basinger filed Chapter 11 bankruptcy in 1993 after a disastrous real estate development in Braselton, GA and breach of contract case hobbled her finances. Basinger broke a contract to appear in the film Boxing Helena and was sued for $8 million. After a successful bankruptcy case, Basinger recovered both professionally and financially.
#9 Stan Lee
Despite Marvel making billions of dollars over the last decade, the popular comic creator's company, Stan Lee Media, declared bankruptcy in 2000. The dot-com debacle crushed the company, and it didn't help that the SEC indicted key executives (but not Stan Lee himself). Lee transferred his character rights to a new company and moved on to great success. Excelsior!
If you're struggling with unmanageable debt, you're not alone. Choosing bankruptcy is not an end but a beginning and a chance for a fresh financial start. To find out more about the benefits of North Carolina bankruptcy, contact the Law Offices of John T. Orcutt. Read reviews from satisfied clients then call +1-919-646-2654 now to schedule a free Wilmington bankruptcy consultation at one of our locations in Raleigh, Durham, Fayetteville, Wilson, Greensboro, Garner or Wilmington.