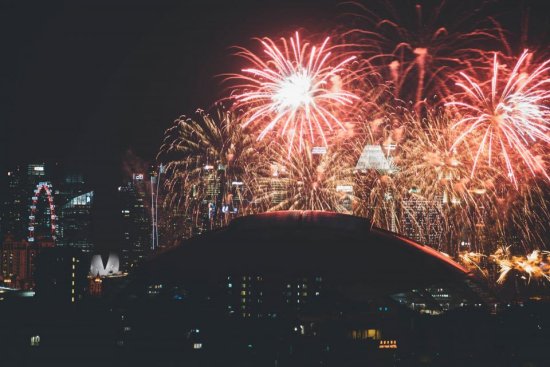 New Year's resolutions for your finances
Image Source: StockSnap.io
It's almost 2017 and now is the time to get on a better financial path. This year, instead of resolving to work out more or eat better (although these are good ideas), consider focusing your resolutions on your financial health. Almost half of Americans make New Year's resolutions and although many don't wind up going to the gym as often as they plan or might not stick with their no-smoking plans, working to improve yourself is still a fine idea. Consider these nine financial resolutions for New Year's 2017.
#1 Pay Your Bills On-Time, Every Time
This is one of the best habits to develop and a wonderful goal for 2017. Whether it's a bill that reports to the credit bureaus or not, always paying bills on-time is the foundation for solid financial habits. If you can't pay your bills on time, that's a sure sign your finances are out of control. Pay bills first!
#2 Pay Down Credit Card Debt
Credit card debt is one of the costliest forms of financing, particularly if you take a cash advance or get a bad balance transfer deal. If you've got credit card debt you can't afford to pay off right now, make a plan to get it paid off ASAP so you're not paying high interest and won't get in over your head.
#3 Keep an Eye on Your Credit Report
Your credit report is something you should monitor regularly to make sure there are no errors or incidences of identity theft. Plus, this is how you know you're doing a good job because you'll see it reflected in a rising credit score. The easiest way to do this is to enroll in a monitoring service.
#4 Don't Debt Spend
When you swipe a credit card and can't pay off the balance, you are debt spending. Essentially, you're taking out a loan for that item if you can't afford to pay in full when the statement comes due. Except in the case of an emergency, this is a bad idea. Don't buy what you can't afford.
#5 Build Up an Emergency Fund
Sometimes life throws you surprises like a busted transmission or dead refrigerator. Without a rainy-day fund, you might max out a credit card to pay for a repair or replacement. That can result in interest charges and a dip in your credit score. Save for emergencies and you'll benefit.
#6 Work on Your Credit Score
Not only should you resolve to monitor your credit score but should also work on improving your score. Look at your report to see what areas of your calculation are weak based on the algorithm used to calculate FICO scores. Make a plan to improve those areas and your score.
#7 Make a Budget and Stick to It
It can be hard to be financially confident unless you know where your money is going. Coming up with a budget and sticking to it is wise. First, you must track your spending to know where your money is going and this can be quite informative. You'll be surprised by what and how you spend.
#8 Spend Less Money
Once you have a budget, look for areas to cut back on spending. Spending less can help keep you on track, make it easier for you to save up for emergencies and retirement, and ensure you're able to pay your bills on time and keep your credit score healthy.
#9 Make More Money
Spending less is smart and making more also helps. If you're overdue for a raise, ask for one. If you're at a dead-end job, brushing up on your resume and leaving may be better. You can often get a bigger pay bump by changing companies. Make sure you're paid what you're worth.
If you're struggling with debt and living paycheck to paycheck, it might feel like no New Year's resolution can help you. This is the perfect time of year to wipe out debt and start with a financial clean slate. If you can't afford to save, run late on bills, are maxed out on cards, and can't see a way out, maybe it's time to consider bankruptcy.
Contact the Law Offices of John T. Orcutt today to find out more about the sweeping debt relief offered by Chapter 7 and Chapter 13 bankruptcy. Call +1-919-646-2654 now for a free North Carolina bankruptcy consultation at one of our convenient locations in Raleigh, Durham, Fayetteville, Wilson, Greensboro, Garner or Wilmington.