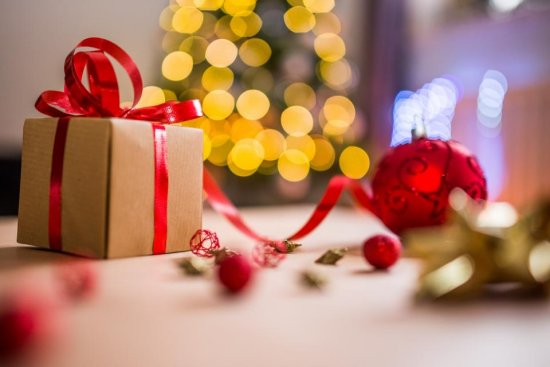 Don't break the bank during holiday shopping!
Image Source: StockSnap.io user Luis Llerena.
Black Friday has gone by and Cyber Monday is here in Greensboro, North Carolina, but these aren't the only opportunities to save this holiday season. It's easy to get carried away and wreck your budget, max out your credit cards, and deplete your bank account when you go crazy at the holidays. Here are nine tips to help you save money on holiday gifts in 2016.
#1 Do A Gift Exchange Name Draw
Giving gifts one-on-one can get costly, but an exchange in which you draw names means you won't have to buy for everyone. This is great for extended family get togethers, work parties, and other social groups outside your immediate family.
#2 Make Instead Of Buy
You don't have to buy a gift to make someone feel appreciated in your life. Make your signature baked good and hand that out to friends and coworkers or put your craft skills to work to create unique presents you just can't buy. Make it a gift of your time and a labor of love.
#3 Give Combined Presents
Another way to save money is to do two-for-ones. For instance, buy a joint gift for your parents to share rather than one for each. For niece and nephew siblings, a shared gift they both can use might also be appropriate and cost-saving.
#4 Work From A List
Just like grocery shopping when you're hungry is a bad idea, so is holiday gift shopping without a list. You can go wild with generosity and add people that would have been happy with a card. Write a list and stick to it, and you'll save lots of money.
#5 Offer Time, Not Trinkets
People in your life might appreciate your time more so than a present. For friends, offer a night of babysitting so they can have date night or help clean out a garage. Such acts will be appreciated long after the gift wrap is thrown out.
#6 Buy Cheap Gift Wrap
After Christmas is the best time to stock up on gift wrap when it goes on clearance. But for now, check out Greensboro, NC area dollar stores and discount chains. The paper gets ripped off and no one cares much about it, so don't waste your money on the trimmings.
#7 Go Potluck For Holiday Meals
A costly element of the holidays is the meals and get-togethers. One way to save money on this is to make all your hosted events potlucks. If everyone pitches in, it will be less stressful on your time and your wallet, and it's easy for everyone to make one dish.
#8 Get Some Gifts After Christmas
After December 25th, there are massive discounts on everything. If you plan to see some friends or family after the big day, consider waiting to check out the Greensboro clearance sales to scoop up bargains since you won't need those gifts until later.
#9 Rethink Spouse Gifts
For Greensboro, NC couples that have been together for years, gift giving may be more from obligation than want or need by the gift recipient. Rethink how you gift. Consider skipping out on "filler" gifts now and take a weekend couple's trip later to save on your bottom line.
Save Now Or Pay Later
There are opportunities for Greensboro, North Carolina consumers to save throughout the holiday season. The bottom line is that you should set your spending on gifts and other costs at a level you can afford and that works within your budget. 
Spending to keep up with others or to live a lifestyle out of your price range will lead to debt problems. And if you're struggling with debt you can't afford, now is the time to learn more about straightening out your finances.
Contact the Law Offices of John T. Orcutt today for a free Greensboro bankruptcy consultation. Call +1-919-646-2654 for a free appointment at one of our locations in Raleigh, Durham, Fayetteville, Wilson, Greensboro, Garner or Wilmington.