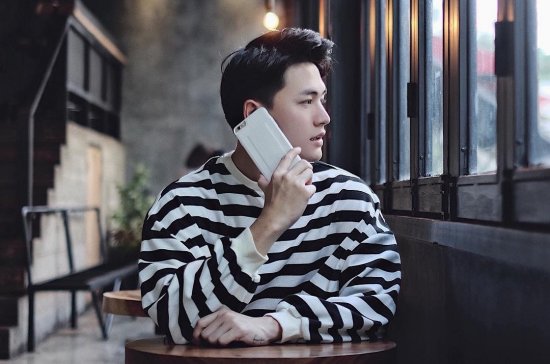 Student loan robocalls blowing up your phone?
Image via Reshot
There's probably nothing more annoying than having your phone ring and racing to answer it only to realize it's a robocall. Well, maybe one thing is more annoying - getting there and discovering it's a robocall from a debt collection agency hassling you about your student loans.
Nobody likes talking to a computerized caller, especially an unsolicited one. Whether it's a sales call, scam, or a debt collector, it's an unwelcome communication. The government understands this and made moves to protect the privacy of citizens by enacting the Telephone Consumer Protection Act (TCPA).
The Act disallows pre-recorded calls or auto texts to consumers who indicate they don't want them. Student loan companies and servicers also cannot call you, under the TCPA, if you specify that you don't want to be robocalled.
Complaints about robocalls flood FTC
Despite the law, creditors and their debt collectors don't always follow the rules. Their actions triggered a deluge of consumers complaints about pre-recorded calls and texts. In 2017 alone, the Federal Trade Commission received more than 4.5 million complaints over robocalls and texts.
Unsolicited robocalls and texts continue, and the Student Loan Servicing Alliance and student loan servicers like Nelnet are pushing for changes to TCPA to allow more (not less) auto-dialed calls and texts. If approved, consumers should expect more unwanted intrusions to their daily lives.
Here's what you need to know about your rights regarding robocalls and texts.
Some robocalls are allowed
Student loan servicers may, in some circumstances, send auto-recorded calls and texts your way. They have this right unless you've indicated you do NOT want to be contacted in this manner. Companies are also trying to expand these opportunities.
There are also rules that allow student loan servicers to call when a loan is delinquent or in threat of becoming delinquent. So, even if you indicated that you don't want to be disturbed with robocalls, you could still be contacted this way if your loan is delinquent or in danger of default.
However, you must understand that this right is not all-encompassing. You still retain rights under the law and, in particular, debt collectors cannot harass you whether it's a live person or a computer making the calls or text communications.
You have rights
Student loan servicers cannot call or text you unless you fail to indicate that you don't want to receive robocalls and texts. Even if you don't declare these communications out of bounds, there are limits. Loan servicers and collectors can only send three auto-calls or texts per 30 days.  
If you want to stop the calls and texts, you may withdraw your number at any time. To do so, go to the National Do Not Call Registry online and add your phone number(s) to the list. You can also call 888-382-1222 toll-free to add your phone number(s). Be sure to call from the phone you want blocked on the registry.
Also, debt collectors cannot call you before 8 am or after 9 pm in your local time zone. If they do, you can complain to the Federal Communications Commission. You can also make the complaint by telephone to 888-225-5322, toll-free.
You can sue the collector
If you are getting auto calls or texts in violation of the provisions of TCPA, you have a right to sue the offending creditor, debt collector, or student loan servicer for the breach. One thing you can do to preserve your case is to ensure you keep logs of phone calls as evidence and screenshots of robotexts.
Another way to deal with unwanted communication about student loans is to get the debt under control. For some consumers, student loan bankruptcy is a helpful solution. You have to meet certain requirements and it's not an answer for everyone, but it's worth a conversation.
To find out more, call +1-919-646-2654 to reach the Law Offices of John T. Orcutt. Read client reviews, then set up a free student loan bankruptcy appointment at one of our locations in Raleigh, Durham, Fayetteville, Wilson, Greensboro, Garner or Wilmington.
Resources: