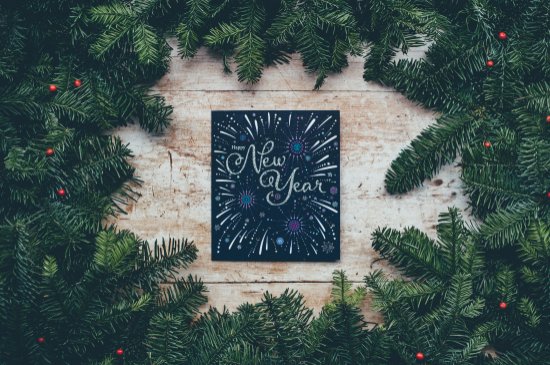 Don't let the holidays push your finances to the brink
Image by Annie Spratt via Unsplash
The year-end holidays are a season of spending. Most North Carolina consumers buy gifts, food, alcohol, and incur travel expenses. This can lead you into the New Year with a boatload of debt. One study showed that almost 60% of parents are willing to take on debt during the holidays to keep their children happy. If you're already in debt, the holidays can tip you over the point of no return. Here's a look at how to manage the last of the holidays without overspending. For those in too much debt to recover, Wilmington bankruptcy might be the answer to a better 2018.
1 - Set up a budget
A budget is critical for taking control of your finances. This goes for everyday household management, and the same applies to holiday expenses. Your monthly budget should cover your bills and living expenses, and when it comes to gift-giving and special occasions, setting aside funds ahead of time is best.
Saving money that's earmarked for the holidays can keep you from racking up debt. If you don't have a budget now, make this a New Year's resolution to get you off to a good start. Check out free tools at Mint dot com or on the app store if you're not sure how to set up a budget.
2 - Keep gifts within reason
Many people think the more a gift costs, the better it is, but that's not true. Instead, showing that you know the person you're gifting to and have chosen the present thoughtfully is more meaningful than just spending a certain dollar amount – or overspending, as the case may be.
You can create or commemorate a shared experience or offer the gift of your time. A scrapbook of old family photos or pics from the past year can be wonderful. A coupon book offering your time could be more valuable than a gift card or trendy item – and they will keep you out of debt!
3 - Host a potluck meal
The holidays are very food-centric, and if you play host, it can be hard on your budget. Appetizers, big entrees, loads of sides, and desserts are all standard expectations but can be budget-breakers. Add in a bit of holiday "spirits," and you can find yourself going broke to put on a nice meal.
Instead, you can reduce expenses by asking everyone to pitch in and bring food, drinks, and libations for the celebration. That shares the cost around among everyone and ensures you won't spend your holiday in the kitchen cooking for everyone else.
4 – Watch discounts, sales, and promos
When looking for holiday deals, following your favorite retailers on social media and signing up for their email programs can ensure you're notified when items go on sale, or discount coupons are available. There's no need to pay full price if having a promo code can save you big bucks.
Also, there are always massive markdowns and sales right after the holidays. If you have out-of-town friends and family you'll see after Christmas, why not postpone shopping and hit the post-holiday sales? You can get all the same stuff for much less than before the holidays.
5 - Take a seasonal job
Not only will getting a seasonal job put money in your pocket to help fund your holidays, but if you choose a place where you'd regularly shop, you might also score an employee discount. This can be a one-two punch to get your shopping down on a reasonable budget.
Spending time with your family is a big deal at the holidays, but so is keeping yourself out of financial hot water. If you can sacrifice a few hours of your week or give up part of your weekend, you might be able to come out of the holidays with no debt and plenty of room in your budget.
Debt out of control? Consider bankruptcy
Despite your best intentions, the holidays can push you into unmanageable debt. If you're already struggling and behind on your mortgage, medical bills, and credit card debt, it might be time to consider a life-changing solution like Wilmington bankruptcy. You can stop foreclosure, deal with past-due balances, and get your finances back on track.
The New Year is the perfect time to make a fresh financial start. To find out more about the benefits of bankruptcy, contact the Law Offices of John T. Orcutt. Read reviews from satisfied clients and then call +1-919-646-2654 now to schedule a free Wilmington bankruptcy consultation at one of our convenient locations in Raleigh, Durham, Fayetteville, Wilson, Greensboro, Garner or Wilmington.
6
Resources: