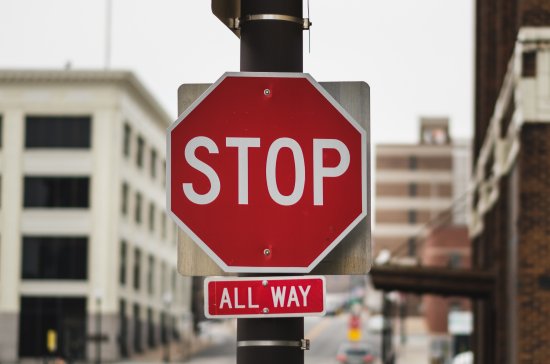 Stop debt collectors with Wilmington bankruptcy
Image by John Matychuk via Unsplash
One of the worst things about a personal financial crisis is dealing with debt collectors. Once you get behind on bills, you can expect your home and cell phones to start ringing, your mailbox to fill with late notices, and to be harassed with calls at work as well. Wilmington bankruptcy can help.
Debt collectors can be aggressive, and harassment can wreck your quality of life and relationships. Aside from debt collectors, you might face threats of foreclosure of your home or repossession of your vehicle if you're behind on payments. The automatic stay offers instant relief.
What is the Automatic Stay?
The moment your attorney files your Wilmington bankruptcy petition electronically from their office, the bankruptcy stay is in effect. It protects you from most debt collection activities with very few exceptions.
The automatic stay is an injunction that bars creditors from trying to collect from you once you file bankruptcy. Section 362 of the US Bankruptcy Code mandates that the stay goes into effect the instant you file the case.
The Length of an Automatic Stay
The bankruptcy stay starts when your lawyer files the petition and stays in effect for a certain length of time, depending on the case and circumstances. In some instances, the stay lasts until you get a bankruptcy discharge. Any debts discharged cannot be further pursued.
Collectors on undischarged debts can resume collection after the discharge occurs if the creditor is trying to foreclosure or repossess (this applies to Chapter 7 bankruptcy). With Chapter 13 bankruptcy, so long as you're still making payments on your plan, you're shielded.
If you have prior filed bankruptcy, particularly a case that was dismissed without completion, the stay might be limited in scope.
Powers of the Automatic Stay
The bankruptcy stay is put in place to benefit you. This automatic stay can help stop:
Foreclosure - The stay can stop home foreclosure. If you filed Chapter 7, you'd have time to move or sell, and with Chapter 13, you can catch up on past-due payments with the plan.
Utility cut-off - When you file bankruptcy, the automatic stay can stop disconnection of services for at least 20 days. You may need a new or larger deposit, though.
Eviction - The automatic stay can stop eviction from rental property, but this won't last too long. The landlord can ask the court to lift the stay and apply to evict.
SSA overpayment recovery - If the SSA overpaid social security benefits, the agency wants it back. The automatic stay puts a stop to this action.
Exceptions to the Automatic Stay
There are some debts and obligations that not even the automatic stay in your Wilmington bankruptcy will stop. For instance, you can't stop paying child support and alimony. You also cannot reduce or eliminate any past-due family court obligations.
If you're behind on payments, filing Chapter 13 can buy you time to catch up on the past due amounts while also making current monthly payments. To lower payments, you must go back to the family court that issued the payment order to request a change.
Exceptions to the stay include criminal proceedings and certain income tax proceedings by the IRS. If you have a pending action of either type, notify your Wilmington bankruptcy lawyer so they can give you the proper advice.
What if a Creditor Breaches the Automatic Stay?
When you've got debt collectors dogging you, the automatic stay is an impenetrable shield. After you file your Wilmington bankruptcy case, if a collector calls, tell them you filed bankruptcy, give them the case number and your attorney's name and number.
You likely won't ever hear from them again, assuming your bankruptcy goes all the way to discharge. If they do call again, log the name of the agency, the debt they're collecting, and the contact information and notify your lawyer. The court slaps collectors with fines for breaching the stay!
Take control of your finances and get your debt under control today with North Carolina bankruptcy. Read reviews from our satisfied clients then call +1-919-646-2654 to schedule a free Wilmington bankruptcy consultation at the Law Offices of John T. Orcutt.
We've got locations in Raleigh, Durham, Fayetteville, Wilson, Greensboro, Garner or Wilmington and are ready to help you conquer your debt dilemma today!
Resource: