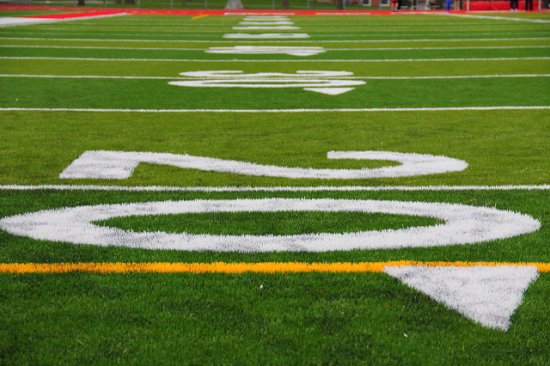 Former NFL player Michael Vick is a bankruptcy success story
Image by Daniel X. O'Neil via Flickr
Filing Wilmington bankruptcy can be life-changing. The debt relief offered under US federal law allows you the chance to regain control of your finances, avoid foreclosure and repossession, and puts an end to harassment by debt collectors. Even celebrities with high earnings can take advantage of the benefits of bankruptcy, and one such success story is that of former pro-footballer Michael Vick.
From Star To Suspect
Vick played for both the Atlanta Falcons and Philadelphia Eagles but a scandal from more than a decade ago saw him hit the financial skids and spend time behind bars. 
Back in 2007, it came out that Vick and his cousin had been operating a dog-fighting ring in Virginia for years.His arrest put an end, for a while, to his NFL career with the Falcons that included a $15 million signing bonus and $130 million contract extension after his first term with the Atlanta-based club. He admitted his guilt and spent 21 months behind bars for his crimes. While in prison, Vick lost his NFL salary and endorsement income.
Now, 11 years later, Vick has rebuilt his life and finances. 
High Earner to Staggering Debt
While in jail, Vick found himself in default on several loans and neck-deep in debt. By the time of his release from prison in 2009, he was indebted to the Royal Bank of Canada, Bank of America, BMW financial services, the US Department of Labor, and Wachovia bank, as well as owing hundreds of thousands of dollars in tax debts.
Bankruptcy seemed to be the only option left as the debt piled up, his income dropped, and things spiraled out of control. With over $17 million in debt, Vick filed for Chapter 11 bankruptcy, as opposed to Chapter 7. Based on his high debt and drop in income, he could have shed most (if not all) of his debt for a quick clean slate. But by filing Chapter 11 bankruptcy instead, Vick set himself on a long rough road.
Bankruptcy Success
Michael Vick wanted to pay back what he owed and filed Chapter 11 bankruptcy in July 2008 even though he was in prison and earning a pittance for mopping floors at Leavenworth. Vick owed $17.6 million and paid back all but $200k of the debt. The Trustee assigned to Vick's bankruptcy said what Vick did "is remarkable" by "paying 99 cents on the dollar" in his case.
After his release from prison, Vick went back to work on the gridiron, playing for the Philadelphia Eagles and operating under a tight budget to repay his enormous debts. Vick completed his NFL career in 2015 with the Steelers, and now he works as an analyst for Fox Sports. Michael Vick also works with animal charities including the Humane Society.
Life-Changing Success Story
Vick is one of those rare comeback stories because he overcame a criminal charge that could have ended his career but went on to fight his way back. The same circumstance wrecked his finances, but he came back from that as well. Whether you like Vick or not, the fact is that he has done something few others have done by remaking his life both professionally and financially.
If you're struggling with debt, no doubt it's far less than the more than $17 million that Vick faced, but if you can't afford to repay what you owe, it can feel just as overwhelming. When it comes to Wilmington bankruptcy, consumers can choose between Chapter 7 and Chapter 13.
Vick filed Chapter 11 because of the high dollar value of his debt, but it operated like a Chapter 13 because it put him on a plan to repay his debts over time. With Chapter 7, you can discharge many unsecured debts within months and with Chapter 13, the repayment plan lasts three to five years.
To find out more about the benefits of bankruptcy, contact the Law Offices of John T. Orcutt. Read reviews from satisfied clients, then call +1-919-646-2654 to schedule a free Wilmington bankruptcy consultation at one of our locations in Raleigh, Durham, Fayetteville, Wilson, Greensboro, Garner or Wilmington.
Resource: