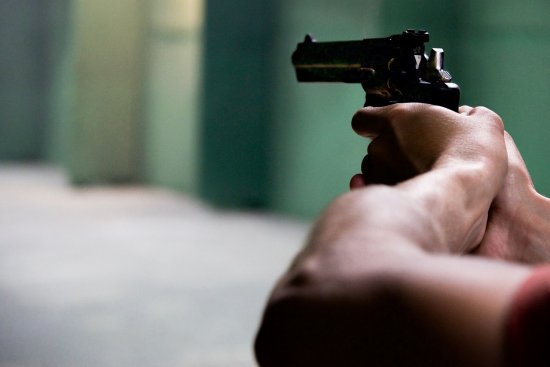 Yes, the bankruptcy court could take your guns
Image by Skitterphoto via Pixabay
The Second Amendment is a hot button issue these days. Those that have guns wish to keep them while others want stiffer gun control laws. As it stands, North Carolina law allows open carry throughout the state and is generally permissive in its standards on gun ownership. But what happens to your guns if you file Wilmington bankruptcy? Can the court take your guns? Maybe!
Guns are an asset
The all-important second amendment promises that the "right of the people to keep and bear arms shall not be infringed." The Constitution trumps most other laws in the US, but bankruptcy law is federal and comes at gun ownership another way. Bankruptcy law doesn't infringe on the right to own a gun but could see the court seizing your weapon to settle your debts.
With any bankruptcy case, the underlying question is whether or not you can afford to pay your debts. The court looks at your debt, living expenses, income, and assets. Guns fall under the category of an asset. With Chapter 13 bankruptcy, you can shield most assets. But with Chapter 7, as a "liquidation" bankruptcy, you can only protect assets to the limits of North Carolina bankruptcy exemptions.
Protecting guns using bankruptcy exemptions
You can shield some assets with bankruptcy exemptions in your Chapter 7 case. Up to $35k in home equity can be protected for individual filers and double that for couples that file bankruptcy jointly. There is also an exemption for your automobile and reasonable allowances for furniture, household items, clothing, and tools for work. But luxury items are tougher to protect in bankruptcy.
North Carolina offers a $5k wildcard exemption that might be useful to protect some of your firearms, but if you've got a cache of weapons in your gun cabinet, you might find it a challenge to keep them out of the hands of the court. While it's rare for assets to be seized to pay debts, it can happen, particularly if the debtor has high-value assets with no exemptions to shield them.
Don't try and hide your guns
No matter what outcome you're worried about, lying to the court and hiding assets is a terrible idea. You can find yourself charged with bankruptcy fraud and wind up spending time behind bars as it's a federal offense. When your Wilmington bankruptcy lawyer asks about assets, be honest with them about how many firearms you own and their value.
Guns aren't cheap, and if they're an asset of considerable value, the court may take notice. The worst-case scenario is the Trustee taking possession of the guns and selling them to pay some of your debts. Some states offer a specific bankruptcy exemption for firearms, but North Carolina isn't among these.
The 13 states that specifically exempt firearms in bankruptcy are: Arizona, Idaho, Iowa, Louisiana, Mississippi, Montana, Nevada, Ohio, Oklahoma, Oregon, Texas, Virginia, and Wisconsin. Some states exempt just one weapon while others set a dollar value for exempted firearms. Some cap a total dollar amount for rifles and guns. In our state, there is no such exemption.
How can you protect your guns in bankruptcy?
Sell them before you file bankruptcy for fair market value prices to pay your debt. If you have lots of guns, this approach might lower your debt enough so that you don't need bankruptcy at all.
Choose Chapter 13, so you can exempt these from your creditors. This type of bankruptcy gets you on a repayment plan so that most assets can be fully shielded depending on your circumstances.
File Chapter 7 then work with the Trustee to buy back the guns so that they won't be sold. The funds you use to buy them will instead go to your creditors.
No matter what, don't lie to the court, Trustee, or your lawyer about your firearms. Also, don't give them to a friend or family member or sell them to a related party for lower than market value. All of these are hallmarks of fraud and can land you in hot water with the bankruptcy court.
To find out more about protecting your guns while still getting debt relief in North Carolina bankruptcy, contact the Law Offices of John T. Orcutt. Read reviews from satisfied clients, then call +1-919-646-2654 now for a free Wilmington bankruptcy consultation at one of our locations in Raleigh, Durham, Fayetteville, Wilson, Greensboro, Garner or Wilmington.