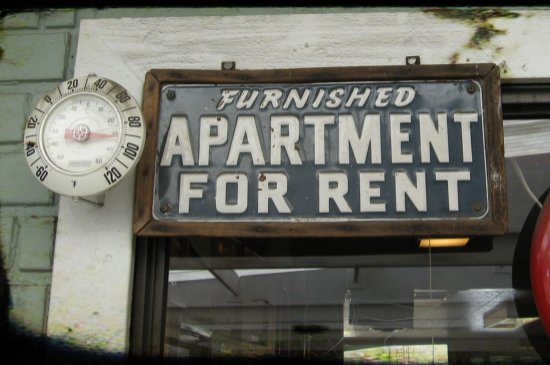 Can you rent a home during Chapter 13 bankruptcy?
Image Source: Flickr User turkeychik
Chapter 13 bankruptcy is available to creditors that don't qualify for Chapter 7 or don't want to file a liquidation bankruptcy for some reason. In many cases, it's income-to-debt ratio, equity in an asset, or secured debt that prevents Wilmington consumers from choosing Chapter 7. It's important to note that Chapter 13 takes three to five-years and that means it can impact your housing future. Can you buy or rent a home after filing Chapter 13?
"Wage Earners" Bankruptcy
This is another name for Chapter 13 bankruptcy because to choose this for your Wilmington bankruptcy you must be bringing in a recurring income. This type of bankruptcy is for those that have fallen behind on their debt and need additional time to get caught up but can't afford their debt without the assistance of a repayment plan.
You must owe a total in secured debts (auto loan, mortgage, etc.) less than $1.1 million and less than $394k of unsecured debt (credit cards, medical bills, etc.). Whether or not you can rent or buy a home while in Chapter 13 bankruptcy is ultimately up to the judge assigned to your case and the Trustee's recommendation.
How to Rent a Home During Chapter 13 Bankruptcy
If you're involved in Wilmington bankruptcy and need to move into a rental home or apartment, there's a process involved. You need to talk to your attorney about your need to move. If your rental expense remains the same, or decrease, it might not be that big of a deal. However, because moving is expensive, your attorney will likely need to notify the court.
You cannot take on new debt while in bankruptcy without permission. If you have cash in the bank to cover the cost, that's okay as long as that's an asset you disclosed to the court. If you're relocating for work, and your company is footing the cost of the move, that should be easier. There's also the issue of being approved by a landlord to rent a property while in bankruptcy.
Working with an individual landlord rather than a large corporation, like a property management group or apartment chain, may give you a better shot at being approved for a rental while in bankruptcy. You can also have a prepared statement for the landlord to explain why you're in bankruptcy and how you'll be able to meet your rental obligation. Talk to your lawyer first!
How to Buy a Home During Chapter 13 Bankruptcy
Interestingly, it is possible to purchase a home during Chapter 13 Wilmington bankruptcy, but only if certain requirements are met. You may qualify for an FHA (Federal Housing Administration) loan if you meet their mandates. Again, you'll need permission from the Trustee and court before applying for a mortgage while in Chapter 13. Start with your lawyer and discuss your goals.
Some lenders will not grant a loan to someone in Chapter 13 bankruptcy. Your chances of approval may increase the longer you've been in Chapter 13 and so long as you've been making all your payments on time. Your attorney will contact the Trustee, and the court will decide whether you can proceed. Be aware that you will likely receive less than optimal mortgage terms if you apply during Chapter 13.
When you file Chapter 13, your credit score will drop from the fact of the filing alone. Plus, if you were already behind on your bills, your credit score might have already been taking a beating. If you're considering filing bankruptcy but know you need to rent a different property or hope to buy a home while in the three to five-year repayment plan, it's best to discuss this with your lawyer from the outset. To find out more about Wilmington Chapter 13, contact the law offices of John T. Orcutt.
Check out reviews from our bankruptcy clients then call +1-919-646-2654 for a free Wilmington bankruptcy consultation at one of our convenient locations in Raleigh, Durham, Fayetteville, Wilson, Greensboro, Garner or Wilmington.