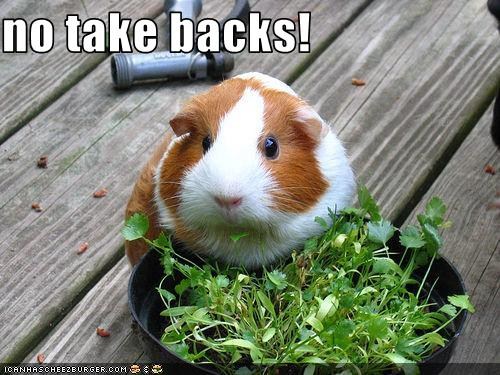 Image source: Cheezburger.com
Usually when I talk to people who are considering filing a chapter 7 bankruptcy, they've been thinking about it for months, maybe even years. Filing bankruptcy is not a snap decision for most people but you may be wondering if you finally pull the trigger on a chapter 7, are there any take backs? Here are some changes in circumstances that may prompt you to want to seek a chapter 7 dismissal and information on whether it's possible…
Change in Circumstances for the Worse
The whole point of a bankruptcy is to get a financial fresh start. If something significant happens that makes your circumstances worse you may be able to get your petition dismissed. For instance if you don't have medical insurance and you or your spouse (if you're filing jointly) have an accident or illness resulting in a huge hospital bill after your filing, this can be grounds for dismissal. Because you won't get the full effect of a chapter 7, your lawyer could argue for a dismissal.
If your chapter 7 is dismissed you may either be subject to a waiting period before you can re-file your case or may not receive the full benefits of automatic stays and other upsides to a chapter 7. Your North Carolina bankruptcy lawyer can look at your specifics and help you figure out when the timing is optimal for re-filing.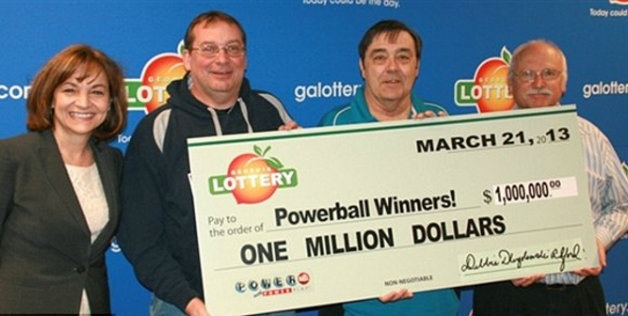 Image source: MSN.com
Change in Circumstances for the Better
After you've filed for chapter 7 if you have a change in financial circumstances, you may want to request a dismissal. Say you have $30,000 in debts and you lose a loved one who leaves you a $100,000 bequest or a high value asset. You may want to dismiss the filing and simply pay off your creditors. If you literally hit the jackpot and win the lottery or come into other money or assets somehow, dismissing your chapter 7 and paying off your debts will be better for your credit rating. Any windfalls received within 180 days after your filing will automatically be considered.
In order to get your chapter 7 dismissed, you may be asked to show that you can pay your creditors without bankruptcy protection. If you come into cash or other assets, this should be easily demonstrable and you may be able to have your chapter 7 dismissed.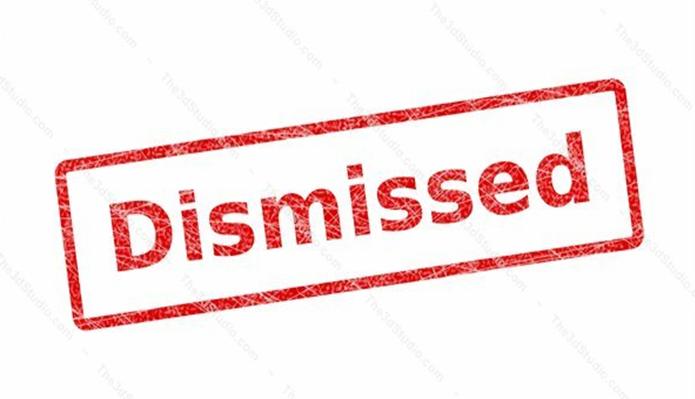 Image source: 4ClosureFraud.org
Final Thoughts on Chapter 7 Dismissal
Once you file for a chapter 7 there is no automatic opportunity for dismissal. Starting from when you file, your assets fall under control of your bankruptcy Trustee. If you skip out on required appearances such as your required 341 creditor hearing, your case may be dismissed. But if your circumstances have changed, instead of blowing off meetings, I recommend you get with your bankruptcy lawyer, tell them what's going on and get them to make a formal request for dismissal to make sure you are acting appropriately!
Contact the law offices of John T. Orcutt today for an immediate free consultation on your debt circumstances. We have several convenient locations – one is sure to be near you. You can trust our experienced attorneys to assess your income, assets and debts and make the best recommendation for you whether it's chapter 7, chapter 13 or another debt resolution measure.