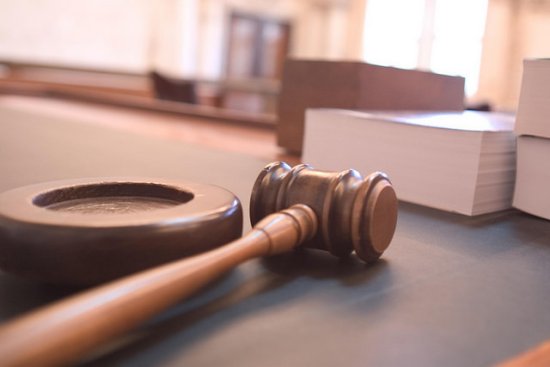 Can you change your mind with the bankruptcy court?
Image Source: Flickr User Beth Cortez-Neavel.
Chapter 7 bankruptcy is the most sweeping form of debt relief. But what happens if you file and then your circumstances change, you have second thoughts, or you decide you're just not ready for Chapter 7 bankruptcy? Can you get the bankruptcy case dismissed or is there no going back once you file? Here is what you need to know.
Chapter 13 Vs Chapter 7 Dismissal
With Chapter 13 bankruptcy, you maintain the right to dismiss the case at any point in the bankruptcy process. With Chapter 7, though, it's not so easy. The basic tenet of law is that once a Chapter 7 bankruptcy is filed, it's a train that keeps going and cannot be stopped. Even if you're unsure about filing, if your finances are so bad that you chose Chapter 7, it may be the best thing for you.
Fear Of Losing Your Stuff
Many North Carolina consumers considering bankruptcy worry that Chapter 7 means the court will back a truck up to their house and take all their belongings. But while it's true that this chapter of bankruptcy is termed a "liquidation" bankruptcy, it's rare that filers have anything taken or sold. Still, if you have a house full of antiques, a cache of high dollar jewelry, or priceless art or memorabilia, it may be at risk.
Think of it this way: if you're sitting on tens of thousands dollars' worth of valuables and owe your creditors tens of thousands of dollars' worth of debt, that's not really fair. You could have liquidated some of your valuables to resolve your debt. If you do have a lot of assets going into bankruptcy, not all of it may be protected but a reasonable amount will be kept safe.
The Power Of Bankruptcy Exemptions
North Carolina offers generous bankruptcy exemptions to protect your property during the Chapter 7 process. For an individual filer, $35k of equity in a home can be shielded and $70k if spouses file together in a joint bankruptcy. Your clothing, personal items, home electronics, furniture and most normal and reasonable items—including a $5k "wildcard" exemption—can be shielded using bankruptcies.
Your car is usually protected unless, for instance, you have a valuable auto with a lot of equity in it. If you have a BMW worth $25k and only owe $5k on it, that's $20k equity in the asset, and it wouldn't be shielded. However, if your car is worth $25k and you owe $23k on it, that is just $2k of equity, so you should be fine. You can find out at your initial bankruptcy consultation what assets can be protected.
How Can A Chapter 7 Case Get Dismissed?
Although in most cases Chapter 7 bankruptcy can't be stopped once started, there are a few exceptions. If you don't attend your 341 Meeting of Creditors, the court might dismiss your case because this is a required step in the process. However, the court may also keep the case open even if you don't show up, so this is not a sound strategy to score a dismissal of your case.
If you don't file required forms, income taxes, or other required items, the court can also opt to close your case. However, they have the option to keep it going just as they do if you miss the 341 Meeting. There is no guarantee either of these tactics will stop a Chapter 7 bankruptcy from continuing. You can also simply ask the judge to dismiss the case and explain why and, depending on their assessment of the situation, they might agree.
Converting Chapter 7 To Chapter 13
You might also be able to convert your Chapter 7 case to a Chapter 13 bankruptcy which you can then dismiss voluntarily. However, the court might turn this down if they believe you're only requesting the conversion in order to dismiss the case. The bottom line is that Chapter 7 might be the best thing for you, so think carefully before you try to get it dismissed.
To find out more about the benefits of Chapter 7 bankruptcy, contact the Law Offices of John T. Orcutt today. Call +1-919-646-2654 now for a free North Carolina bankruptcy consultation at one of our locations in Raleigh, Durham, Fayetteville, Wilson, Greensboro, Garner or Wilmington.