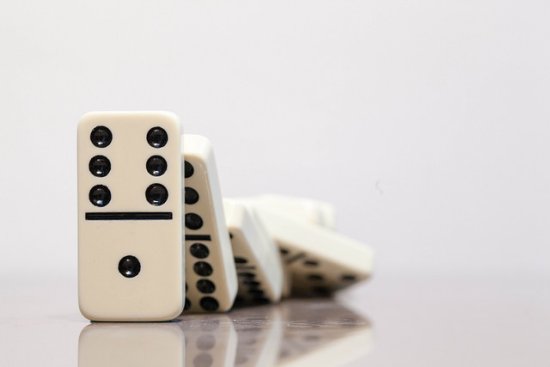 Can you file bankruptcies in a row
Image Source: Flickr User Bro. Jeffrey Pioquinto, SJ 
While Wilmington bankruptcy is an option under the law to get a clean financial slate that can be life-changing, there is always the chance your life might need changing more than once. Along with your bankruptcy filing comes the requirement that you receive pre-filing bankruptcy counseling and after filing, but before discharge, you must complete a debtor education course. This is required to help you get back on track financially and stay that way, but sometimes unforeseen things can cause a financial crisis, and you might need bankruptcy protection again. Here's what you need to know.
You Can File Bankruptcy Multiple Times in Your Life, but There Are Rules 
While there is no limit on the number of times you can file bankruptcy in your life, there are limits on how often you can file. There are laws that require you wait a set time after receiving one bankruptcy discharge before pursuing another. What also matters is what type of bankruptcy you file and whether or not you ended your bankruptcy with a discharge. Not all bankruptcy cases result in discharge, so this can impact whether or not you can file bankruptcy again and how soon you can file.
Chapter 7 Bankruptcy Filing Limitations
If you filed Chapter 7 bankruptcy and completed the process through until discharge, you cannot file another Chapter 7 until eight years have passed from the date you filed the first bankruptcy. If you wish to file Chapter 7 bankruptcy but previously filed Chapter 13 bankruptcy and completed the three to five-year repayment plan so that you obtained a discharge, you must wait six years from the date of filing before filing Chapter 7 bankruptcy.
You also cannot file Chapter 7 bankruptcy if you filed a prior incomplete Chapter 7 bankruptcy that was dismissed by the court within the last six months under the following circumstances. If your dismissal was because you filed an abusive or fraudulent case, violated a court order, or you sought a dismissal because one of your creditors asked the court to lift the automatic stay on debt collection, it's a problem. If any of these circumstances occurred in a prior case, you must wait six months or longer before refiling Chapter 7 bankruptcy.
Chapter 13 Bankruptcy Filing Limitations
If you filed Chapter 13 and followed it through to discharge after your three to five-year repayment plan, you must wait two years after that discharge to file a subsequent Chapter 13 case. If you discharged debt in a Chapter 7 case, you must wait four years after that discharge before you can file Chapter 13 bankruptcy. You may also not file Chapter 13 bankruptcy within 180 days of a prior Chapter 7 or Chapter  13 case if it was dismissed because you failed to appear in court when requested, violated a court order, or asked for your case to be dismissed after a creditor asked for the stay to be lifted.
There are a couple of exceptions with Chapter 13 bankruptcy limitations on subsequent filings. For instance, if you paid all of your unsecured debt in your previous Chapter 13, there is not a limit on filing. In most Chapter 13 cases, you pay far less than 100% of your unsecured debt, but if yours is the rare case that it happens, the time limit shouldn't apply. Second, if you paid 70% or more of your debt in the previous Chapter 13 case, your plan was established in good faith, and you worked hard to complete the plan, you might not have to wait to file a subsequent Chapter 13.
Back-to-Back Filings Are Rare 
Filing bankruptcy cases one after the other is rarely needed. What is more common is that a debtor files Chapter 13 bankruptcy, can't complete their repayment plan – or it doesn't make financial sense for them to complete it – and then they file Chapter 7 to liquidate their debt. To find out more about the benefits of Wilmington bankruptcy, whether you have filed a prior case or not, contact the Law Offices of John T. Orcutt. Read reviews by our clients, call us at +1-919-646-2654 and set a free consultation at one of our convenient locations in Raleigh, Durham, Fayetteville, Wilson, Greensboro, Garner or Wilmington.