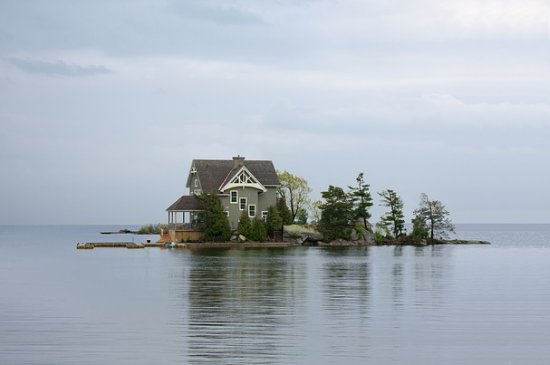 Investment property can be saved in bankruptcy
Image by chapay via Pixabay
When you decide to file Greensboro bankruptcy, you can choose Chapter 7 or 13, depending on your income, debt, and assets. If you own investment property, defined as property other than the home you live in, your choice of bankruptcy chapter could have significant consequences.
Shielding assets in bankruptcy
When you file for bankruptcy debt relief, you are expected to pay back as much of your debt as you can afford. Your assets can be protected, to some extent, in either chapter, but you can usually protect more assets (and more effectively) in Chapter 13 than in Chapter 7.
Is an investment property something can you keep if you choose bankruptcy? The short answer is: maybe. It depends on what type of bankruptcy you're filing, the extent of your debt, and the details of your financial circumstances including income and expenses.
Chapter 7 bankruptcy and assets
When you choose Chapter 7 for your Greensboro bankruptcy, North Carolina exemptions allow you to protect vital items like your car (so long as it's not worth a fortune), standard clothing, furniture, normal household goods like computers and TVs, plus any tools of your trade. There's also a homestead exemption.
You can shield up to $25k in home equity on your primary residence if you file an individual bankruptcy. If you file as a married couple, you can protect up to $50k in home equity for your residence. This exemption, however, only applies to the home you live in, not your investment property.
If you have equity in the investment property, meaning it's worth more than you owe on it, your Chapter 7 trustee may force a sale of the property to cover some of your debts. If, however, you are upside down on the property, meaning you owe more than the market value, the Trustee may leave it alone.
Alternately, you may be able to work out an agreement with the Trustee in your Chapter 7 case that allows you to buy back the property by giving the Trustee a payment equal to the amount of equity you have in the property or the equivalent of the proceeds the Trustee would receive from selling it. They may also be willing to swap you an exempt asset in exchange for the property.
Chapter 13 bankruptcy and assets
Compared to Chapter 7 bankruptcy where your assets might be at risk of being sold if they exceed the Greensboro bankruptcy exemptions, Chapter 13 bankruptcy almost always allows you to keep your assets and repay a portion of your debts over time instead. If you have an investment property and want to keep it, Chapter 13 may be your best choice.
However, keeping the investment property may cause you to make extra payments equal to the amount of equity you have in the property. If you're upside down on the property, you might not have to pay anything extra. An extra benefit to Chapter 13 and investment property is that you might be able to get a cramdown on the mortgage on the property.
For instance, if you owe more on the property than it's worth, the judge might drop your loan down to the fair market value of the property. For instance, if you owe $75k on the property and it's only worth $60k, the judge may drop the principal to $60k and discharge the $15k not supported by value. However, there is a caveat to getting this deal on that investment property mortgage.
You must be able to pay off the loan within your five-year repayment period. For most people, this is impractical. However, if you can work it out, it could save you big bucks on your property while helping you complete the Chapter 13 plan to get you out of debt.
To find out more about the benefits of Chapter 7 and Chapter 13 bankruptcy to get you out of unaffordable debt, contact the Law Offices of John T. Orcutt. Read reviews from satisfied clients and then call +1-919-646-2654 to schedule a free Greensboro bankruptcy consultation at one of our locations in Raleigh, Durham, Fayetteville, Wilson, Greensboro, Garner or Wilmington.