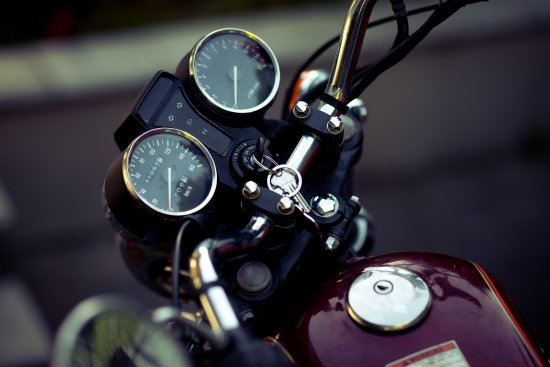 American Chopper star Paul Teutul Sr files Chapter 13 bankruptcy
Image by James Coleman via Unsplash
Paul Teutul Sr. rose to fame on the Discovery Channel's American Chopper that aired from 2003-2010. The successful show brought in around 3.4 million viewers per episode and encouraged profits at Teutul's California cycle shop, Orange County Choppers. But despite his success, Paul Teutul recently filed Chapter 13 bankruptcy. Here's a look at this fascinating celebrity bankruptcy case.
Orange County Choppers and the Teutul Family
The Orange County bike shop features the work of Paul and his son Paul Teutul, Jr. who create custom cycles. Paul Jr. also operates Paul Jr Designs which he began after a rift with his father. The cool bikes and intense family drama made this cable show a mega-hit.
After a seven-year run, Discovery pulled the plug. The network tried again with American Chopper: Senior vs. Junior, but that ran out of gas in 2012. But now, due to popular demand, a decade after its cancelation, Discovery Channel rebooted the original show and brought back father and son.
A day before the debut of the all-new American Chopper, Paul Sr. filed Chapter 13 bankruptcy. He claimed a monthly income of $16k and $20k of expenses. The case file says he's $1 million in debt with $51k due to the taxman and other creditors including some people who are suing him.
Why did Teutul file bankruptcy?
In February 2018, the almost-70-year-old reality star decided Chapter 13 was his best route to get out of debt. What likely inspired him to file was the imminent foreclosure of his Montgomery, New York home.
The bulk of Paul's debt seems to be attached to his business, rather than personal obligations. Hopefully, his income will boost from the reality show's revival, and he'll be able to stick with the payments on his Chapter 13 plan.
In the meantime, Paul is trying to sell the New York home that was facing foreclosure, but there is a long path ahead with Chapter 13 which takes three to five years in most cases. However, if Teutul sticks with it, he could come out of this in good financial shape.
What is Chapter 13 bankruptcy?
When consumers need help with debt, Wilmington bankruptcy makes sense. When the focus is on catching up on secured debt (car loans and mortgages), Chapter 13 may be the wiser option.
Chapter 13 is a repayment plan that gets you back on track with your mortgage and auto loan while also alleviating some of the balances on your unsecured debt (credit cards, medical bills, etc.). Chapter 13 can stop foreclosure and repossession in its tracks.
The past-due balances on secured debt, plus any court fees, are the bulk of your repayment plan. Based on your income, living expenses, family size, and equity in assets, the court also decides how much of your unsecured debts you must repay.
That's also factored into your repayment plan. You pay a monthly installment on older debt and then also make current monthly payments on your mortgage and auto loan as well as your living expenses. Your monthly payments on unsecured debt should mostly end.
After sticking to your repayment plan for the prescribed number of years, you come out of Chapter 13 caught up and in better financial shape than when you began. Remaining balances on unsecured debt are discharged and you're set to take advantage of your clean slate.
Why choose Chapter 13 for your Wilmington bankruptcy?
Some advantages to Chapter 13 over Chapter 7 include:
You may be able to protect more assets, including those not shielded by bankruptcy exemptions
You can stop foreclosure proceedings and retain possession of your home or other real properties
You can wind up paying pennies on the dollar on unsecured debt while working to protect your equity in assets
As the American Chopper celebrity bankruptcy case of Paul Teutul reveals – even reality TV stardom is no shield against debt. It's usually big life events that wreck people's finances, such as accident or illness, unemployment, divorce, or failure of a small business.
No matter what caused your financial predicament, bankruptcy could be the best solution to get you back on track.
Contact the Law Offices of John T. Orcutt to schedule a free Wilmington bankruptcy consultation. Call +1-919-646-2654 now then see us at one of our locations in Raleigh, Durham, Fayetteville, Wilson, Greensboro, Garner or Wilmington. Be sure to read reviews from our satisfied clients.
Resources: