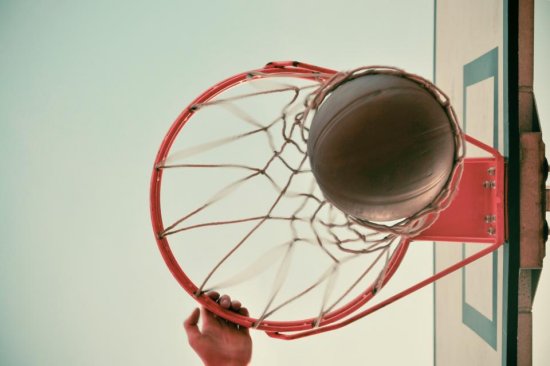 One athlete's basketball dreams are caught in bankruptcy
Image Source: StockSnap.io user Ondrej Supitar. 
Darius Miles was a first-round NBA draft pick, but despite his millions of dollars, he's now filing Chapter 7. In today's celebrity bankruptcy alert, we take a look at how his finances hit the rocks and the lessons all North Carolina consumers can learn from this case.
Darius Miles' NBA Career
Back in 2000, Miles was picked up by the LA Clippers in the first round of the NBA draft. He bypassed college and went straight from the high school to the pros. Fresh from high school, the baller landed a $9 million contract at age 18.
At age 34, despite a storied career and lots of financial opportunities along the way, Darius Miles filed bankruptcy. Miles listed $460k in assets and more than $1.5 million in debt. Miles was raking in the money—so where did he go wrong?
Financial Missteps
Going from high school to millionaire pro-athlete is not an easy path, and not having college as a buffer can make it difficult to know how to manage money. But it's not just those who bypass high school that suffer when their millions go missing. A recent study found that 60% of NBA players file bankruptcy within five years of leaving the game. A lot of factores contribute to these cases, but, for Miles, he lost $100k on a real estate deal that went bad and a second deal tanked thanks to lawsuits opposing the proposed development.
Mr. Basketball Illinois Goes Bankrupt
Miles could have gone to St. John's University but decided to skip that stage and go pro instead. After the LA Clippers chose him as the third overall pick—the best a high school grad has done in the NBA draft ever—Miles was traded to Cleveland and then Portland.
Miles was suspended a couple of times for arguing with his coach and violating substance abuse policies. A knee injury took him out of the game altogether for two seasons, and he was arrested for pot possession. All this contributed to his downward financial spiral.
How Much Does Darius Miles Owe?
Over his career, Miles has made more than $60 million but ended up filing Chapter 7 bankruptcy, the most sweeping form of bankruptcy in an attempt to wipe out his debts. Among his debts are $20k in child support and $282k to the IRS for back taxes.
He also owns a number of homes back in his hometown of St. Louis. In terms of assets, Miles has $49k in the bank and nearly double that in a college account for his son. Miles is facing a bankruptcy auction of other assets on December 14, and the items up for auction include a baseball bat autographed by Mark McGwire, a jersey autographed by LeBron James, a number of firearms, and tons of electronics.
What Can You Learn From Darius Miles' Story?
There are always lessons to be learned from celebrity bankrutpcy cases. When your career kicks into high gear and your earnings increase, you need not increase your spending proportionately. Added income can be the path to securing your future, setting yourself up with a retirement nest egg, buying a home, and other financial goals.
But, on the flip side, added income can represent a temptation to overindulge, overspend, and get into more debt rather than less. If you're struggling with your finances and are in over your head, North Carolina bankruptcy might be a fit solution for you.
Contact the Law Offices of John T. Orcutt now for a free consultation. Call +1-919-646-2654 now for a free consultation at one of our convenient locations in Raleigh, Durham, Fayetteville, Wilson, Greensboro, Garner or Wilmington.