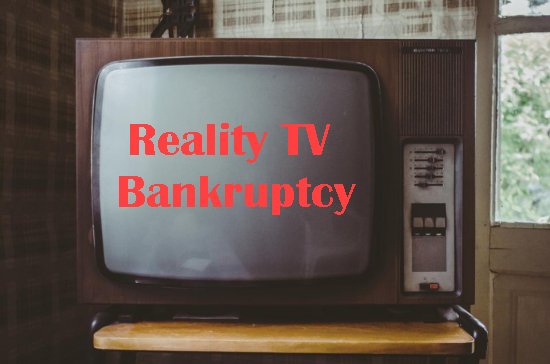 Reality TV bankruptcy strikes again
Image Source: StockSnap.io
In the latest celebrity bankruptcy alert, we look at another reality star who has filed. Real Housewives of Atlanta star NeNe Leakes filed Chapter 13 before she found a little slice of fame on the Bravo show. Today, we take a look at how the reality maven who famously said, "I'm rich b*tch" dealt with her financial problems through bankruptcy.
NeNe Leakes' Financial History
Back in March 1996, NeNe Leakes went by the name Linnethia Johnson, and she was a single mom working as an exotic dancer. Leakes was behind on a $27,000 auto loan and had $2,000 in student debt. She listed no real estate or other significant assets in the filing. The case never went anywhere, and it was dismissed in April 1996.
This indicates that the plan wasn't approved or that Leakes filed the bankruptcy for a strategic reason such as stopping an auto repossession. Alternately, she might have found the plan payments were too much to afford on her wages. Marrying successful real estate investor Gregg Leakes the following year might have also helped Leakes out of her financial jam.
Bankruptcy Led To More Trouble
NeNe and Gregg Leakes were not uber-rich when they landed their coveted spot on the brand-new reality show as part of the Real Housewives franchise. Once the show hit the Bravo airwaves, NeNe became a breakout star with her no-filter assessment of her cast mates and sassy attitude. Leakes was able to parlay her fame into stints on other reality shows like Celebrity Apprentice and Dancing With the Stars. She also landed a gig on the short-lived sitcom The New Normal and is an ongoing panelist on Fashion Police and To Tell the Truth.
NeNe also designs clothes for the Home Shopping Network and has appeared twice in Broadways plays such as Cinderella and Chicago. But what it seems NeNe hasn't done while embracing her fabulous new lifestyle and success is pay all of her taxes. Leakes now owes $824k in past due tax debt to the IRS, $87k to the state of California, and $95k to the state of Georgia.
What We Can Learn
Most people that file bankruptcy do not file again for the rest of their lives. The sweeping debt relief is often enough to get their finances back on track, and they make the most of their financial fresh start. In the case of NeNe Leakes, she turned around her finances and went from making less than $1700 a month when she filed bankruptcy in 1996 to making millions a year in 2016.
However, it also seems like her debts might be creeping back up on her with these tax debts. Bankruptcy can help with tax debts so long as the tax returns were filed on time and the debt has been outstanding for more than two years. With NeNe Leakes' tax debts, assuming her income tax returns were filed on time, she might be able to discharge them in bankruptcy.
Even earning a high income like Ms. Leakes does will not necessarily preclude her from filing a Chapter 7 bankruptcy, which is the most sweeping type of bankruptcy. Typically, anyone with any salary can qualify for Chapter 13 bankruptcy so long as they're bringing in a regular wage. With a renewal deal for RHOA for more than $2.5 million on the table for NeNe Leakes, she could easily take care of her tax issues.
To find out more about how Chapter 7 or Chapter 13 bankruptcy can help North Carolina consumers deal with their debts, contact the Law Offices of John T. Orcutt. Call +1-919-646-2654 now for a free North Carolina bankruptcy consultation at one of our convenient locations in Raleigh, Durham, Fayetteville, Wilson, Greensboro, Garner or Wilmington.
Source: Radar Online