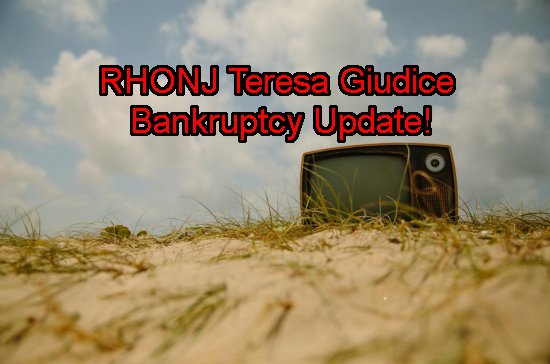 There's more news on the Teresa Giudice bankruptcy case.
Image Source: StockSnap.io
We have reported before about the bankruptcy fraud allegations faced by Teresa Giudice and her husband, Joe Giudice, of Real Housewives of New Jersey reality show fame. In today's celebrity bankruptcy alert, we update you on how Teresa recently settled her contentious Chapter 7 and what lessons can be learned from her bankruptcy troubles.
Chapter 7 Bankruptcy Drama
In a case fraught with as much drama as any episode of RHONJ, Teresa and her husband, Joe, filed a Chapter 7 bankruptcy case, but both were later convicted of lying to the bankruptcy court and in mortgage applications. Teresa spent time in prison over the convictions, and Joe Giudice is now behind bars.
Of interest is that Teresa Giudice sued her bankruptcy attorney for malpractice, and then the trustee assigned to her case tried to stake a claim on any money the Giudices won from that lawsuit. The trustee wanted to put this money towards the embattled Chapter 7 bankruptcy case which was reopened after discharge amid claims of fraud in the petition.
The Giudice bankruptcy case was closed in September 2014 with no funds paid to unsecured creditors such as card issuers. When news of the suit filed by Giudice against her bankruptcy attorney broke, the trustee in the case said, "The Chapter 7 trustee will have to determine the value of this asset and whether its liquidation will realize a meaningful dividend to unsecured creditors in this case."
Chapter 7 Bankruptcy Settlement
When the Giudices filed bankruptcy in 2009, just before they hit it big on the Bravo reality series Real Housewives of New Jersey, they claimed $13 million in debt. The case reopened in May 2016 after being discharged in September 2014. Yesterday, an announcement was made that the trustee in the case agreed to a negotiated settlement after a mediation session.
In the deal, the Giudices must hand over 45% of any monies they receive from the malpractice lawsuit, and the trustee has to consent to any settlement between the Giudices and their ex-bankruptcy attorney. The judge in the bankruptcy case should sign off on this deal next month and put to rest the initial Chapter 7 bankruptcy that triggered all the drama.
Lessons To Learn From The Giudice Bankruptcy
The first lesson is to thoroughly research your bankruptcy attorney and choose a reputable lawyer from a firm that practices strictly in your state. Do not pick a large, nationwide franchise firm! The second is to choose an attorney that specializes in bankruptcy rather than a general practice attorney that also does divorce, personal injury, etc.
But the major takeaway from all of this is to be completely honest with your attorney at every stage of your North Carolina bankruptcy. Your bankruptcy attorney needs all the facts to get you the best possible debt relief that the law allows. 
When you come in for your initial bankruptcy consultation, come prepared. Bring in your paycheck information, bank statements, tax returns, collection notices, alimony or child support information, as well as information for which there might not be a paper trail such as personal loans from friends or family. Also, bring in copies of your monthly bills, credit card statements, mortgage, and auto loan agreements.
Your lawyer won't judge you or criticize you over your debt. That's not their job. Their job is to assess your financial circumstances and make the best recommendation to relieve your debt. Your job is to be totally honest with your lawyer, listen with an open mind to their advice, and then make the decision you feel is best based on the expert advice from your lawyer.
To find out more about the benefits of North Carolina bankruptcy, contact the Law Offices of John T. Orcutt. Call +1-919-646-2654 now for a free consultation at one of our convenient locations in Raleigh, Durham, Fayetteville, Wilson, Greensboro, Garner or Wilmington.