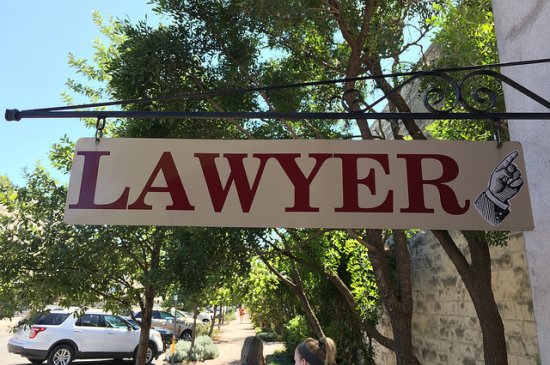 Lawyers file bankruptcy too
Image Source: Flickr CC User Wesley Fryer
F. Lee Bailey was a famous defense attorney even before he joined the "Dream Team" that won an acquittal in the infamous OJ Simpson trial. But fame and fortune aren't always a defense against financial problems, even for a successful attorney like Bailey. Here's a look at his bankruptcy case in today's celebrity bankruptcy alert.
IRS Tax Debt Drives Insolvency, Bankruptcy
F. Lee Bailey filed Chapter 7 bankruptcy in Maine recently and claimed he possesses little in the way of assets but does have a whopping $5 million in debt owed primarily to the IRS. Bailey recently discussed his bankruptcy with the Washington Post saying, "There was no option left but to live with the [the] judgments or to get rid of them through bankruptcy.
The Long and Storied Career of F. Lee Bailey
Bailey has been a celebrated and successful attorney long before his name gained wider repute during the OJ Simpson murder trial in the early 90s. F. Lee Bailey also defended the Boston Strangler, Albert DeSalvo, kidnapped heiress turned armed robber Patty Hearst, and Ernest Medina, an Army officer accused of violence in the case of the My Lai massacre.
The Fugitive Case and the TV Movie
Fans of Harrison Ford and 70s TV know "The Fugitive" (filmed here in North Carolina!), and these productions were based on another F. Lee Bailey client, Dr. Sam Sheppard, whom Bailey won a retrial effort for by fighting his case all the way to the US Supreme Court.
For those who had never heard of F. Lee Bailey because they were too young to recall the OJ case, the new FX TV movie "The People v OJ Simpson" was a refresher. Bailey was portrayed by Nathan Lane in the cable TV film.
How F. Lee Bailey Ended up in Bankruptcy
This is one of the stranger bankruptcy cases we've examined in our celebrity bankruptcy alerts. Bailey's financial troubles began when he worked with the government to help the Justice Department deal with Claude DuBoc, an accused drug smuggler and money launderer. The government reportedly asked Bailey to keep shares of a French corporation under his name because the government couldn't own the shares it recovered from DuBoc's criminal activities.
Bailey wasn't paid for working with the government on the DuBoc case and was to be paid with proceeds from the activities of the French company's shares. However, the government took exception to some of Bailey's actions, and Bailey, in turn, filed suit against the government. He lost and was later jailed for six weeks over the government stock deal. He was also disbarred in Florida and Massachusetts and can no longer practice law in those states.
The IRS also came after F. Lee Bailey over tax debts associated with the French corporation shares. The IRS debt has ballooned to $5 million because of interest and fees and, according to F. Lee Bailey, the tax agency refused to work out a compromise offer simply because he's a celebrity. He says he was told that it would look bad if the IRS accepted his offer. Bailey maintains his innocence in all of this and says his only mistake was not getting the terms of his government agreement in writing.
How Does This Celebrity Bankruptcy Case Apply to You?
At a glance, F. Lee Bailey's bankruptcy case doesn't seem like it would apply to the debt circumstances of the average North Carolina consumer. However, that's not entirely true. Consider these core issues at the heart of the case.
Job Loss - F. Lee Bailey has lost his job via disbarment. Many NC bankruptcy cases follow a bout of unemployment. Losing the means to bring in income can be financially devastating.
Taxes - F. Lee Bailey is dealing with tax debts that feel insurmountable. Most of us don't have $5 million in tax debt, but any amount you can't afford can be stressful and can wreck your finances.
Major Life Event -  F. Lee Bailey, like many indebted consumers, was stricken by one bad situation. In his case, it was the government deal. For other consumers, it can be illness, job loss, or divorce.
If you're deep in debt, you don't have to be a celebrity to get top-notch representation in your bankruptcy case. Contact the Law Offices of John T. Orcutt today for a free, no-obligation North Carolina bankruptcy consultation. Call +1-919-646-2654 now for an appointment at one of our locations in Raleigh, Durham, Fayetteville, Wilson, Greensboro, Garner or Wilmington.