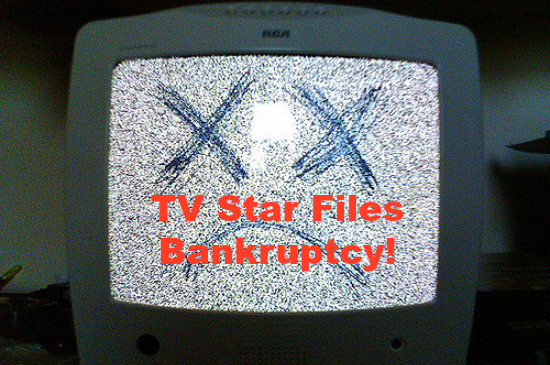 Find out about a popular TV star's bankruptcy
Image Source: Flickr User rickremington
In today's celebrity bankruptcy alert, we take a look at TV star Tisha Martin-Campbell and her husband Duane Martin's recent Chapter 7 bankruptcy filing in January 2016. Here's a look at how this successful sitcom star and her husband ended up $15 million in debt and turned to bankruptcy for help – and what we can learn from this celebrity bankruptcy case.
The facts of Tisha Campbell-Martin's bankruptcy case
In her Chapter 7 petition filed with her husband Duane Martin, she listed their debts as primarily business debts – not consumer debts (credit cards, medical bills, etc.). They listed $467k of secured debt – which is debt attached to an asset.
Then they have $14.6 million of unsecured claims. Tisha Martin-Campbell listed monthly income of $7655 and monthly expenses of $16953. $92k of income is not a bad take home haul, but when your expenses are nearly double that, it's a path to financial disaster.
The duo also owes $208k in taxes and almost $114k in student loans. Interestingly, their documents show the value of their home as $65k but a real estate search of the address shows the value at more than $1.4 million.
In addition to her acting career, the Martins own a restaurant in Sherman Oaks, California called Xen which they said does not turn a profit. The pair also run a production company called XE Visions. There are leases, loans, and taxes owned by their business as well.
How a successful actress landed in financial hot water
The Martins listed five defunct businesses in their filing that were "loan out" businesses. Loan out businesses are where the company essentially loans out an actor for various projects. This is a strategy that many celebs tried to gain tax advantages.
The multiple loan out companies that went belly up may be an indicate that the tax strategy was misapplied in the case of Ms. Campbell-Martin and resulted in some of her IRS balances owed. What is clear is that there are financial problems there.
Campbell-Martin made a joint statement with her husband about their filing, "We got involved with some loans before the crash, couldn't agree to a settlement with the banks, so we filed to reorganize." Typically, Chapter 11 or Chapter 13 filings are considered "reorganizations" while Chapter 7 is a total liquidation.
Tisha Martin-Campbell's enviable career
This bankruptcy is a surprise since Martin-Campbell has had a long and successful career starting with her first TV appearance at age eight. The actress enjoyed a five-year run on hit show Martin then another four years on My Wife and Kids, Everybody Hates Chris and now features prominently on Dr. Ken.
Martin-Campbell has never been without work so you have to wonder if it's poor money management or just the real estate crash as so many celebrity bankruptcies have called in as a factor in their money problems.
Lessons to be learned from celebrity bankruptcy
The primary lesson to be learned from any bankruptcy is that financial problems can happen to anyone regardless of fame or even fortune. With most bankruptcies, it's a major life event that drives the insolvency.
Whether it's a job loss, drastic dive in income, or the real estate market tanking, it can happen to almost anyone. If you're struggling with money problems, Chapter 7 or Chapter 13 bankruptcy may be the tool you need to restore your finances back to good standing.
To find out more about the debt relief offered by North Carolina bankruptcy, contact the Law Offices of John T. Orcutt. Call +1-919-646-2654 now for a free consultation at one of our convenient locations in Raleigh, Durham, Fayetteville, Wilson, Greensboro, Garner or Wilmington. Get the financial peace of mind you deserve.