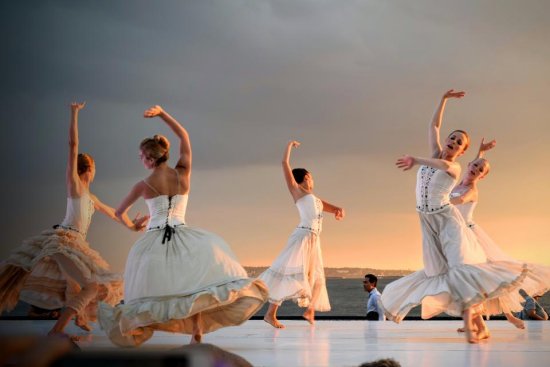 Dance Moms star faces jail time at February sentencing
Image Source: StockSnap.io
In today's celebrity bankruptcy update, we take a look at the latest installment in the bankruptcy saga of Abby Lee Miller, star of Lifetime's hit reality show "Dance Moms." Abby Lee Miller filed Chapter 11 bankruptcy just as her time on reality TV launched. She filed bankruptcy in Pittsburgh late in 2010 and the first episode of "Dance Moms" aired a few months later catapulting her to fame.
The Original Abby Lee Bankruptcy Case
On December 3, 2010, Abby Lee Miller filed Chapter 11 bankruptcy to try and catch up on her debts. She was underwater on a mortgage for a condo in Florida and was about to lose her Pittsburgh dance studio because of real estate tax delinquencies. In her bankruptcy petition, she blamed her financial troubles on waning interest in her dance studio – but then everything changed.
As of December 2013, Abby Lee had wrapped up a three-year repayment plan and Season 3 of Dance Moms had just aired a holiday special on Lifetime. The problem was, the bankruptcy court didn't know about her reality show until the judge in her case was channel surfing one night and saw a face he recognized from his bankruptcy court – Abby Lee Miller – starring in her own TV show.
The Bankruptcy Fraud Case
The U.S. Attorneys Office filed a criminal bankruptcy fraud case against Abby Lee Miller after the judge reopened her bankruptcy case, alleging she hid more than $750k of income from the court. Court documents showed emails where Abby Lee instructed employees not to deposit cash into the bank and other activities to keep income off the books. She was indicted on 20 charges of fraud.
Each charge could carry a $250k fine and up to five years in prison. Her bankruptcy case was reopened and creditors that had received less than the full amount of debt were repaid, but they would not have had the judge not caught onto her subterfuge. This week, federal prosecutor Gregory Melucci urged Judge Roy Flowers to sentence Abby Lee Miller to two and a half years in prison.
Will Abby Lee Go to Prison?
Abby Lee Miller's attorneys have fought for probation for the fraud charges, rather than prison, on the premise that she eventually paid all the debt. U.S. Attorney Melucci sees it differently and argued that Miller should be punished for what she intended and would have gotten away with if not for the judge discovering her fraud.
Complicating this case is a money laundering charge that implicates Abby Lee for bringing in $120k in cash for appearances from a Dance Moms promo tour in Australia. She was accused of dividing the money and hiding it in the luggage of her dance students so that no one carried in more than $10k in cash into the country which is the threshold for reporting.
Should Abby Lee Face Jail Time?
Abby Lee Miller will be sentenced on February 24 after her attorneys have their say. The judge in the case seems less inclined to imprison Miller based on tentative findings primarily because all her debts are now paid. A bankruptcy trustee associated with the court said, "The entire Chapter 11 system is based on full disclosure, and if there's not full disclosure, the whole system falls apart."
When you file bankruptcy, you must tell the truth and by pleading guilty to bankruptcy fraud charges, Abby Lee Miller admitted she was not honest with the court. In some cases, bankruptcy fraud can result in jail time. "Real Housewives of New Jersey" stars Theresa and Joe Giudice both served prison terms related to bankruptcy fraud, so it's a serious charge.
Contact a Reputable Bankruptcy Attorney
A reputable bankruptcy attorney should never advise you to hide income or cheat the system. The bankruptcy system affords North Carolina consumers generous protection from debt so cheating the system isn't fair or necessary. You will get the best advice and results from your attorney if you're completely honest throughout the bankruptcy process.
When you schedule your free bankruptcy consultation, bring your income, expenses, and debt documents, and don't hide anything from your lawyer. You don't want to wind up facing fraud accusations (and possibly jail time) like Abby Lee Miller. Bankruptcy laws are there to protect you. If you trust the system and operate in good faith, you'll get the debt relief you need.
To find out more about the debt relief offered by North Carolina bankruptcy, contact the Law Offices of John T. Orcutt. Call +1-919-646-2654 now for a free consultation at one of our locations in Raleigh, Durham, Fayetteville, Wilson, Greensboro, Garner or Wilmington.