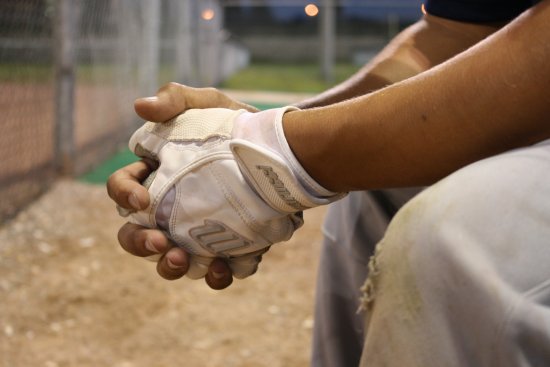 Baseball MVP Livan Hernandez files Chapter 13 bankruptcy
Image Source: Pixabay.com
Greensboro consumers considering bankruptcy should now that it's not just the middle class that is hit by bankruptcy. Even top celebrities and athletes can experience drastic debt that can be resolved using bankruptcy. One recent case is that of Livan Hernandez, a former MLB pitcher who earned millions on the baseball diamond, but last month sought bankruptcy protection. Here's what the average consumer can learn from this bankruptcy case.
High Income Is No Barrier to Debt or Bankruptcy
If you're stuck with debt you can't afford but think you earn too much to file bankruptcy, think again. Baller Livan Hernandez raked in an estimated $53 million during his career as a professional athlete and is now using bankruptcy to get his debt under control. Last month, Hernandez filed for Chapter 13 protection in Ft. Lauderdale, Florida.
Bankruptcy Can Help with Past-Due Income Taxes 
Among Hernandez's debts are tax bills overdue to the IRS. In his Florida bankruptcy case, the ex-athlete listed $500k-$1 million in debt owing against just $50k in assets. Among his debts are bank loans, credit cards, and IRS tax debt. For tax bills older than two years, Greensboro bankruptcy may offer significant relief so long as you filed your returns on time.
There's No Shame in Bankruptcy 
When we meet with Greensboro consumers to discuss debt relief, many are embarrassed that their debt is out of control and upset that they must turn to bankruptcy. Consider this. Livan Hernandez is a world-class athlete who played pro ball for more than 15 years including in two World Series and even won World Series MVP while with the Florida Marlins. Now that he needs the help of the bankruptcy system, he's taking it, and there's no shame in his game. Bankruptcy is legal debt relief under U.S. law, and there is nothing wrong with using it to get your finances back on track.
Chapter 13 Bankruptcy Creates Breathing Room 
Because Livan Hernandez chose Chapter 13 bankruptcy, that means he intends to try and pay back his debt under a five-year repayment plan. A plan like this prioritizes secured debt like a mortgage and car loan as well as any obligations for child support or alimony but allows you to catch up on past-due balances over time.
Unsecured debt including credit cards, personal loans, and older tax debts go into a secondary "pot" of debt that is paid after the secured debt. In most Greensboro bankruptcy cases, and likely with this athlete's case, unsecured debt is paid out at a lower percentage than secured debt. In some Chapter 13 cases, unsecured debt is paid out at pennies on the dollar.
Bankruptcy Is a Beginning, Not an End 
The main thing to remember about bankruptcy is that it's a beginning, not an end. By choosing bankruptcy as a solution, you stop the debt free fall, put an end to debt collectors hounding you, and regain peace of mind that comes with control over your finances. When you're stuck with unaffordable debt, money worries can consume your life and ruin your relationships.
By choosing bankruptcy, you get the chance to begin again with more control over your finances. With Chapter 13, you get on a repayment plan that lets you catch up on old debt over time and emerge with a clean financial slate. For those that can't afford a repayment plan, or have little to no assets to shield, Chapter 7 bankruptcy may be the better option because it wipes out debt within just a few months.
While it's unimaginable to most Greensboro consumers to see someone that earned $53 million over their career struggle with their finances, it's a good reminder that income, status, and fame, are no barrier to money woes. We wish Livan Hernandez the best with his case and remind you that there is hope out there if you're in over your head with debt and desperate for help.
To find out more about the benefits of Chapter 13 or Chapter 7 bankruptcy, contact the Law Offices of John T. Orcutt. Call +1-919-646-2654 now for a free Greensboro bankruptcy consultation at one of our convenient locations in Raleigh, Durham, Fayetteville, Wilson, Greensboro, Garner or Wilmington.