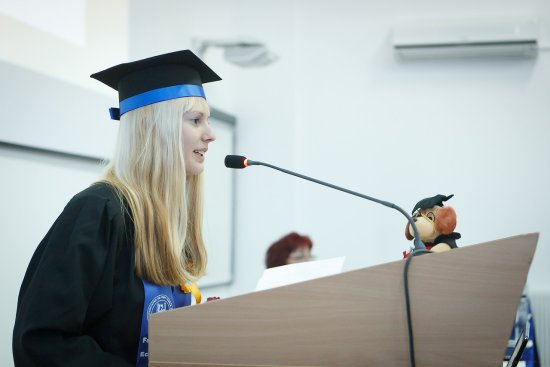 Undue hardship standards may change
Image by maura24 via Pixabay
When your student loans are unaffordable, one life-changing option to consider is bankruptcy. Private student loans are easier to discharge in bankruptcy than federal loans, but even federal loans are dischargeable under certain circumstances. To achieve discharge of federal school debt, you must demonstrate "undue hardship."
What Is Undue Hardship?
The law on bankruptcy and federal student loans require undue hardship as the threshold for discharge but then is silent on what that means. It's been left to the courts to decide, and interpretation varies by district and even by the individual judge. Case law is constantly evolving on this subject as public scrutiny intensifies.
Broadly, undue hardship means that you cannot maintain a basic standard of living for yourself and your dependents if forced to pay your federal student loans. In essence, you must show that your financial circumstances are extreme for some reason. For some, it might be prolonged unemployment with little hope of reversal.
For others, it might be a permanent disability or chronic illness that limits your ability to work. If you're older, your earnings are fixed, low, and there's no hope for an increase, it might be enough to qualify as undue hardship. In most districts, the courts require you to pass the three-prong Brunner test to demonstrate the need for discharge.
The Brunner Test
The Brunner test is named for a student loan debtor pursuing bankruptcy discharge of her debt. The court found that three standards must be met for student loan debt to be dischargeable:
The borrower cannot maintain a minimal standard of living due to student loans.
The circumstances will continue for the foreseeable future with no abatement.
The borrower made a "good faith effort" to repay their debt.
You might not earn enough to pay your debt, and your circumstances might be long-term, but if you never attempted to pay your debt, you could fail on the third prong of undue hardship. However, the standard you're held to depends on your bankruptcy court jurisdiction.
Clarifying Undue Hardship
The Department of Education is currently tinkering with the concept of undue hardship, seeking to define it more clearly, standardize the definition, and possibly expand bankruptcy discharge possibilities. The American Bankruptcy Institute weighed in on the DOE's request for feedback from stakeholders to encourage broadening the scope of undue hardship.
In its communication to the DOE, the ABI recommended bright-line rules (i.e., clearly defined limits) for discharge via adversary proceeding with no objection from lenders. They suggest automatic discharge for those borrowers that are:
Permanently 100% disabled or determined unemployable by the Department of Veterans Affairs or the Social Security Administration.
Living with income at or below 175% of the federal poverty guidelines for seven years before filing bankruptcy.
At the time of filing, earning less than 200% of the federal poverty guidelines with income only from Social Security or retirement funds.
At filing, earning less than 200% of the federal poverty level and supporting an elderly, chronically ill, or disabled household member or immediate family member.
The ABI also wants to see creditors stop overly demanding and cost-prohibitive discovery processes to prove undue hardship.
The ABI also suggests that the Brunner test be modified to the standard of:
The debtor can't pay back the loans under the standard 10-year repayment and also maintain a reasonable standard of living.
The debtor hasn't acted in bad faith.
Bankruptcy Discharge May Be Easier Soon
Since the Department of Education is seeking input, it's an encouraging sign that standards of undue hardship may loosen, and it may become easier to discharge student loan debt in bankruptcy. Student loan debt is a growing economic problem, and with more than 11% of all student loans seriously delinquent, it shows no signs of abating.
If you're stuck with student loans you cannot afford, contact the Law Offices of John T. Orcutt now. Read reviews, then call +1-919-646-2654 to schedule a free student loan debt consultation at one of our locations in Raleigh, Durham, Fayetteville, Wilson, Greensboro, Garner or Wilmington.
Resources: