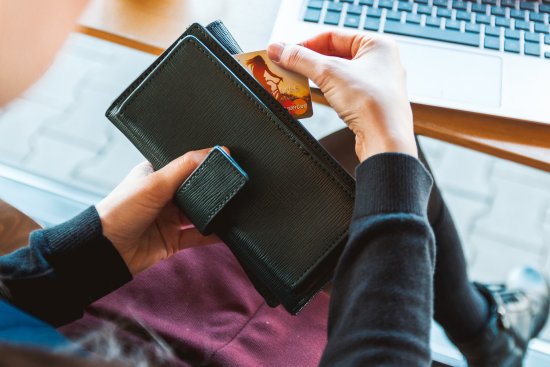 Be wary of credit score fixing scams that can hit your wallet
Image Source: Pixabay.com
At the end of August, the Consumer Financial Protection Bureau (CFPB) made a move to shut down a credit report fixing firm accused of taking advantage of consumers. The business in question is National Credit Advisors, and associated operations, that operated with the tag line "free yourself from bad credit" for roughly three years. The CFPB has now shut them down and forced them to pay a stuff fine. Unfortunately, misled consumers won't see a dime of their money back.
Website Makes Bold Claims 
National Credit Advisors' website called themselves a "trusted leader in credit education and repair, " but the CFPB alleges that at least 50,000 consumers were charged illegal fees and misled by the firm. In a press release dated August 31, the CFPB said the parent company, Prime Market Holdings, operated under the names National Credit Advisors, Park View Credit, and Credit Experts. The accusations against the company include that they charged illegal up-front fees, misled consumers about the cost and results they could provide, and also on the money-back guarantee they offered.
The company has been banned permanently from doing business in this space ever again and had to pay a six-figure fine which pales in contrast to the $20 million they raked in from unwitting consumers. Director of the CFPB, Richard Cordray, said, "Today we are taking action to shut down a company that deceived consumers into paying for credit repair services that did not live up to the company's promises. We remain committed to taking action against companies that mislead consumers into paying illegal fees with false promises."
Accusations Against the Credit Repair Firm
The CFPB brought a suit against National Credit Advisors and its associated companies a year ago for falsely stating the results they could obtain to improve consumer credit scores by getting negative information off of credit reports. According to the CFPB, they also promised a money-back guarantee but weren't clear on the drastic limitations on their guarantee that prevented consumers from getting money back when they didn't deliver promised results. There were four main charges including:
Charging illegal advance fees – Federal (and North Carolina) laws state that companies can't ask for or collect fees up-front for credit repair services except under certain conditions which National Credit Advisors didn't meet. Certain results must be achieved, by law, before fees can be collected. Some of the fees were charged for "special" credit reports they said they needed plus set-up fees and then monthly fees on top of that without producing promised results.
Misleading consumers about results – The CFPB stated that the company misled consumers on what they could do for them when it came to getting negative items off their credit reports. The CFPB also said they promised to increase credit scores by an average of 100 points. The consumer watchdog said that the company lacked a "reasonable basis" for the claims they made.
Misleading consumers about cost – The CFPB also said that National Credit Advisors didn't inform consumers during sales and telemarketing calls that a monthly fee was required for the services it was attempting to sell.
Failed to explain limits on money-back guarantee – National Credit Advisors offered a money-back guarantee if consumers weren't satisfied with their services however the company failed to disclose that you have to pay for six months of service to be eligible for the guarantee.
Watch Out for Credit Fixing Scam 
While this credit fixing scam has been shut down by the CFPB, there are plenty more out there lurking ready to take advantage of consumers with big promises, misleading guarantees, and little benefit. Before you sign on for any "credit repair" services, check them out with the NCDOJ and the Better Business Bureau as well as a generic Google search to see what consumers say about their experience with the firm.
Check out their website. Look at the Google Earth location of their offices, and if it's a post office box or UPS box service, that can be a sign that it's a scammer. Second, look to see if they're local or far away. Local businesses are easier to deal with because you can report them to local authorities if they don't deliver on their promises. Look for real peoples' names associated with the business and check them out too. If there are no human faces of the business you can vet, you might be looking at a scam.
These and other local scam alerts are brought to you courtesy of the Law Offices of John T. Orcutt. If you're deep in debt and looking for a way out from under obligations you can't afford, North Carolina bankruptcy can clear the way to a fresh financial start and the chance to rebuild your credit score yourself. To find out more about the benefits of bankruptcy, contact the Law Offices of John T. Orcutt. Call +1-919-646-2654 for a free North Carolina bankruptcy consultation at one of our locations in Raleigh, Durham, Fayetteville, Wilson, Greensboro, Garner or Wilmington.
Resources: