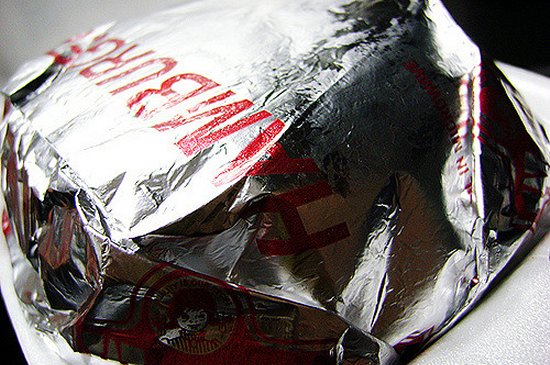 Did a burger run breach your credit card info?
Image Source: Flickr CC User Helga Webber
It's not just personal computers that get hit with malware – fast food chain Wendy's fell prey to a malware attack that resulted in a data breach at more than 1000 locations nationwide including nine cities in North Carolina. In today's consumer alert, we tell you what happened, how to know if you're at risk, and how to protect yourself if your data was breached in the Wendy's malware attack.
What Happened at Wendy's
In February and again in June, Wendy's corporate announced that they were hit by "highly sophisticated, criminal cyberattacks" and added the company is "committed to protecting our customers and keeping you informed." In February, Wendy's first noticed unusual card activity and then confirmed in May that they had found malware in some locations' POS systems (i.e. credit card systems).
After putting a stop to those incidents, Wendy's notified customers via a press release that they had found "additional malicious cyber activity involving other restaurants." This malware was also knocked out, and the company explained that the fraudsters had accessed their system remotely from service providers that worked with Wendy's. The company provided a toll-free number for victims to call: (866) 779-0485.
Were You Impacted by the Wendy's Cyberattack?
If you dined at Wendy's in North Carolina in the following cities, your card information may have been stolen: Cashiers, Cherokee, Clinton, Fayetteville, Hope Mills, Lumberton, Murphy, Siler City and Warsaw. The information that was obtained included credit/debit card numbers, consumer names, and expiration dates. However, verification codes (the three digits on the back of your card) were not compromised.
If you have noticed unauthorized activity on your credit or debit card, this data breach may be the reason behind the dodgy activity. Even if you have NOT noticed any unusual activity but did use your debit or credit card to dine at one of the nine locations listed in North Carolina, you may be at risk for future fraudulent activity and identity theft. If you were impacted, call the number above to ask about fraud consultation and identity restoration services provided by Wendy's for those impacted by the data breach. This is a big deal and should not be ignored.
How Can You Protect Yourself against Future Data Breaches?
It seems like news breaks every couple of months that a major data breach has occurred at a large corporation that most of us frequent regularly. Target and Home Depot have both been breached in the past two years. So how can you protect yourself without being forced to carry around cash for all of your purchases? Here are a few tips:
#1 Don't pay with a debit card
Don't swipe your debit card at retail locations. Since debit cards draw directly from your bank account, a breach can drain money and could put you in a bad position when you try to pay your bills. Plus, if you don't report fraudulent activity on a debit card ASAP, your card issuer may not cover the activity.
#2 Use the chip reader
If you received a new debit or credit card with an enhanced chip embedded in it, get to know which establishments use chip readers. Chip readers are much safer and, as of now, have not been breached. The chip generates encrypted data unique to each transaction, so even if that data is stolen, it can't be used again. If a location doesn't have a chip reader, consider paying cash instead.
#3 Monitor your card activity
Most credit cards offer the option to receive a text when your card is used. Although that may sound like a hassle, it can protect you since you'll know instantly if your card is being used for unauthorized transactions. If you get a text for a purchase you know you didn't make, you can immediately notify your card company that you've been breached and shut it down before it gets out of hand.
#4 Monitor your credit reports often
In addition to unauthorized card usage, identity thieves may set up new card accounts that you might never know about until they max out the credit line and then debt collectors come calling. Make it a practice to either check your credit reports monthly or get on an alert service so that any changes to your credit report send you a notice. That way, if a new account is set up, you'll know and can shut it down.
#5 Use common sense
Common sense is a valuable tool in your arsenal. If a card reader at a gas station looks loose or strange, it might be a fake card swiper put there to steal your data. Listen to your gut on things like this and don't take the risk. But also know that even if you're doing everything right, you can still be the victim of identity theft. If that happens, you'll need to act fast to protect yourself by letting card issuers know what happened.
To find out more about protecting yourself from identity theft and fraud, check out the resources at the North Carolina Department of Justice website.
If your credit is already damaged because you're deep in debt in North Carolina, contact the Law Offices of John T. Orcutt. Call +1-919-646-2654 now for a free consultation at one of our locations in Raleigh, Durham, Fayetteville, Wilson, Greensboro, Garner or Wilmington. Get the financial peace of mind you deserve and find out if North Carolina bankruptcy is the answer to your debt problems.