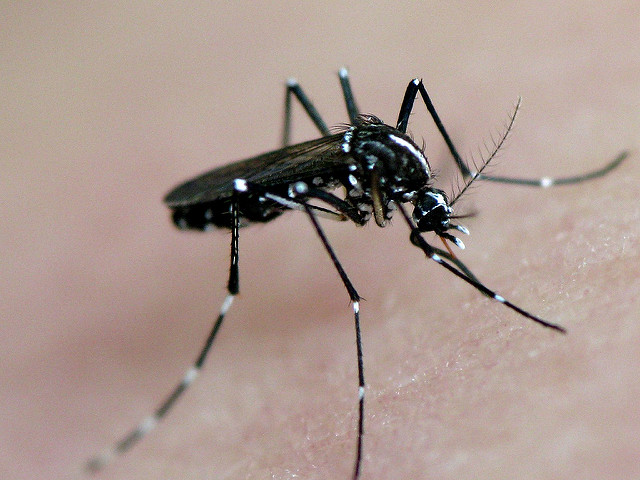 Beware the Zika virus scam!
Image Source: Flickr User frankieleon
Whenever a health crisis makes the news, it seems automatic that financial predators will find a way to take advantage. In today's consumer scam alert, we take a look at the warning North Carolina Attorney General Roy Cooper issued about scammers profiting off of the health panic surrounding the Zika virus.
What Is the Zika virus, and Is It in North Carolina?
The Zika virus has been spreading from its origin in South America and is carried by a specific mosquito. For most healthy people, Zika is not life-threatening and will result in fever, rash, joint pain and red eyes. Symptoms last for about a week, and the illness is generally mild.
Many people don't even know they've had the Zika virus, because it's not so serious that you need hospitalization or drastic treatment. Deaths from Zika are rare, and once you've had the illness, you should be immune from future infection by the virus.
Zika is most threatening to women infected during pregnancy or just prior to becoming pregnant. Women infected with the virus can experience miscarriage, microcephaly, and brain or eye abnormalities. For males and those of non-child bearing age, the risk is very minimal.
What's Involved in the Zika Scam?
Cooper said the Zika virus is being used to perpetuate scams similar to the H1N1 flu virus scams several years ago. One scam that AG Cooper reported was from an insect spraying company that advertised that their services could protect North Carolina consumers from the Zika virus.
Cooper warned NC consumers to be on the lookout for any product or service that claims to protect, prevent or cure the Zika virus. The Centers for Disease Control (CDC) say there is no treatment, vaccine or cure for the Zika virus as yet and states that any ads claiming otherwise are false.
Scams like these rely on fear to motivate you to give up your hard earned cash, usually for bogus results that don't help you at all. In fact, in some cases, these scammers may actively hurt you in addition to draining you of much-needed funds.
How to Protect Yourself From the Zika Scam
All scams have common threads. There are promises that seem too good to be true and, of course, requests for money. There's usually a sense of urgency – and payments to be made in ways that are non-refundable, such as cash, wire transfer, or an instant money option like a pre-paid credit card.
Before you buy into any miracle cure, treatment, or prevention for the Zika virus (or any other health concern), research the claims. Check with the Better Business Bureau and the North Carolina Department of Justice scam alert center.
If you're uncertain, you can even call the NC DOJ for assistance and get their advice on whether a product or service is legitimate and whether AG Cooper's office has received any complaints from the service or product provider.
For more on the Zika virus, check the CDC's website at CDC(dot)com, and check out NCDOJ(dot)gov for information on protecting yourself from scams.
These consumer alerts are brought to you by the Law Offices of John T. Orcutt. Click here to contact us for a free appointment to discuss North Carolina bankruptcy and how it can get you out of debt. Call +1-919-646-2654 now and schedule a no-obligation appointment at one of our offices in Raleigh, Durham, Fayetteville, Wilson, Greensboro, Garner or Wilmington.