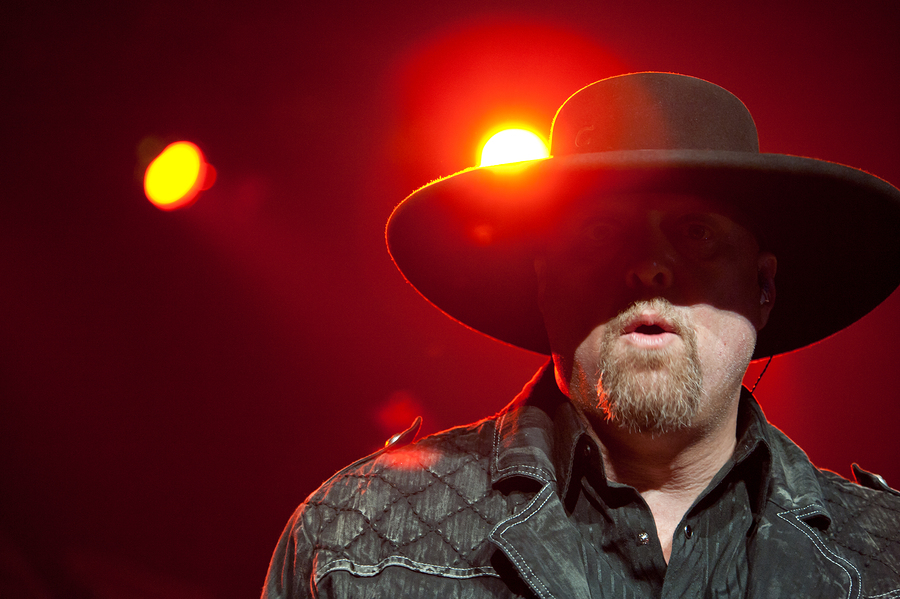 Eddie Montgomery of Montgomery Gentry filed Chapter 7 bankrutpcy in December
Another celebrity is showing they're just like us and suffering from money woes. Today we'll take a look at country crooner Eddie Montgomery of Montgomery Gentry fame, how his money troubles began and what led him to seek debt relief in bankruptcy. The Danville, Kentucky resident filed for individual bankruptcy in Lexington seeking liquidation of his formidable debts in the last days of 2013.
Montgomery filed on New Years Eve 2013 and listed $1.9 million assets and a whopping $13.4 million in debts owed. Most of the debts are associated with his shuttered steakhouse and include creditors such as Terminix, Coca-Cola, Otis Elevator, US Foods and uniform companies. Other creditors included a number of banks and ASCAP (the music royalties service).
The singer opened Eddie Montgomery's Steakhouse in 2009 in Harrodsburg, Kentucky with his then-wife Tracy Nunan. The steakhouse had mostly positive reviews from fans of the singer and those that just liked the restaurant which was a large country-styled place with a prominent stage for live music presented by country up and comers. Many have compared the exterior of the restaurant to Bass Pro Shops. (see photo to spot the resemblance)
But a year after the couple opened the restaurant, their marriage broke up causing financial problems for the singer. The steakhouse closed without notice in May 2013 and the Central Bank and Trust Company sued the singer and his ex-wife in September for more than $12 million which makes up the bulk of Montgomery's debts.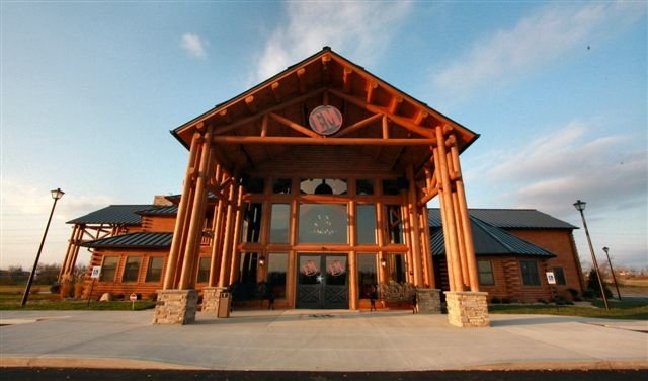 Eddie Montgomery's Steakhouse in Harrodsburg closed and then sold after Chapter 7
Image source: PennsStore.com
The steakhouse property was auctioned on January 10th and sold for $4.25 million. The bank won the property at auction – as is common in a foreclosure auction. In this case, the bank was the only bidder. Both Montgomery and his ex-wife Nunan were the defendants in the lawsuit by the bank that financed their restaurant property and now that Motgomery has filed Chapter 7, it will be interesting to see if Nunan is pursued for their mutual debts and is herself forced to file bankruptcy.
We've talked about divorce and bankruptcy here a number of times. If spouses share joint debts, the divorce court can assign debts to be paid by one spouse or another. But the names on the financing agreements determine who will be pursued for collections in case of non-payment.
For instance, in this case, if Montgomery had been told by the court to pay all of the restaurant debts but then failed to do so, any debts Nunan co-signed for could legally be pursued by the creditors. By filing Chapter 7 bankruptcy, Montgomery should be able to shed most all of his debts but that could potentially leave his ex holding the bag.
Nunan could then sue Montgomery over any debts that the divorce court may have ordered him to pay, but in the meantime she would be on the hook to the creditors unless she also qualified for and filed Chapter 7 bankruptcy. This is all a "what if" about divorce and debt and not a statement on what may have transpired financially in Montgomery and Nunan's proceedings.
The best case when debts are insurmountable and a marriage is breaking down is to file for bankruptcy first, clear out as many debts as possible and then file the divorce. This ensures that one spouse won't be left accountable for all of the debts of the marriage and that the marriage ends with a semblance of financial equity.
To find out more about how Chapter 7 bankruptcy can help you deal with an unmanageable amount of debt – particularly if impending divorce and joints debts are involved – contact the law offices of John T Orcutt for a free consultation at one of our convenient locations in Raleigh, Garner, Fayetteville, Durham, Wilson or Greensboro.