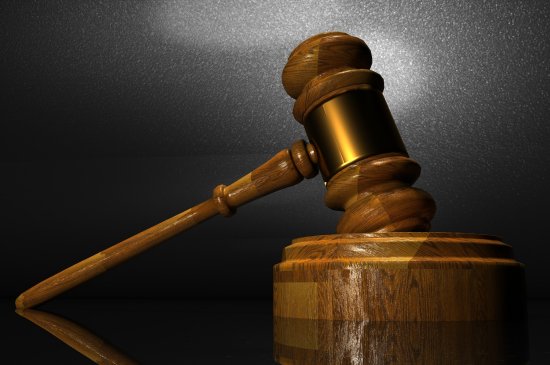 A new bankruptcy court ruling
Image via Pixabay
A recent court decision is worrisome for struggling student loan debtors. The US Bankruptcy Court issued a harsh ruling in the case of Janice Faye Hopson v. Illinois Student Assistance Commission and U.S. Department of Education. Here's a look at the case, the unforgiving outcome, and what it means for those struggling to pay their college debt.
The case in question
Janice Faye Hopson was 63-years old when she filed Chapter 7 bankruptcy along with an adversary proceeding seeking relief from her student loans. Hopson was previously a social worker but is now on a limited income primarily of social security payments. Her student loans, owed to the Illinois Student Assistance Commission, were consolidated into a single loan totaling $57,186.
For years before her bankruptcy filing, Hopson struggled to find work and bounced between temporary social work assignments where she earned about $20,000 a year. She also worked as a bus driver where she made less than $17k annually. A year ago, Hopson got a better paying job earning almost $2,500 a month but faced monthly living expenses of the same amount.
Monthly payments on Hopson's loans would have exceeded $1k a month, and she filed bankruptcy seeking relief. Despite no income available to pay the loans, the court ruled that Hopson failed to demonstrate undue hardship. The ruling insisted that if forced to repay the debt, her diminished living conditions would be reasonable. The court's instructions were stunning.
An unreasonable ruling?
The Illinois court applied the usual standard, the Brunner test, to determine whether repayment would force undue hardship. There are three prongs to the test:
If forced to repay the loans, you would have an unreasonably low standard of living
Your diminished financial circumstances will continue for the foreseeable future
You made a good faith effort to repay the student loan debt
The court applied this test but claimed that Hopson's case failed on the first prong. The court stated that Hopson could change her standard of living to lower her living expenses so that she could repay the loans. The court recommended she move to a much smaller apartment and stop contributions to her 401(k) retirement fund through her job. The court rejected the request to discharge.
A recent dissimilar decision
Hopson would have reduced payments under an Income-Drive repayment plan and after 20-25 years, would be able to have the remaining balances discharged. With low payments that don't cover interest, the balance would rise, and the income tax consequences would be dire. Not only that but with less in her 401(k), Hopson would likely face a dropping standard of living.
A recent and similar case in Iowa resulted in a drastically different (and better) outcome for a struggling student loan debtor. Janeese Martin, a 50-year old woman with more than $200k in debt, received a total discharge of debt. The court found that paying the loans, even with IDR and eventual discharge, represented an undue hardship.
Similarities in the cases
Although Martin has a much higher student loan balance, she also had a husband in the picture earning a salary. Hopson was much closer to retirement age, already living in modest circumstances, and nearing the time when her income earning opportunities would continue to diminish. Plus, the recommendation that she give up her 401(k) contributions seems overly harsh.
These two rulings had drastically different outcomes and represented a shift in thinking. It also demonstrates how polarized judges are on this issue. Many are reconsidering severe undue hardship standards while other courts are sticking to a strict interpretation of the Brunner test.
If you're struggling with student loans you can't afford, bankruptcy might help. Read reviews from our clients then contact us to schedule a student loan bankruptcy consultation. Call +1-919-646-2654 to set a free appointment at the Law Offices of John T. Orcutt in Raleigh, Durham, Fayetteville, Wilson, Greensboro, Garner or Wilmington.