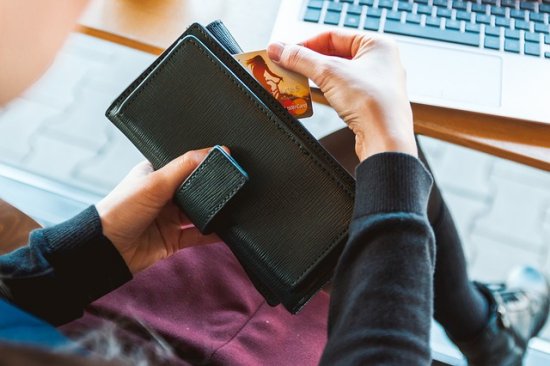 Don't let your credit cards make you sick
Image by JESHOOTScom via Pixabay
Debt is a fact of life in the modern era and, to a certain extent, some debt can be healthy. It's what allows you to buy a home or new car and have a buffer line of credit in case of a cash crunch or emergency. However, too much debt can quickly turn into a financial crisis. Not only that, but did you know that excessive debt can make you physically sick according to research? Learn more, and then see how Wilmington bankruptcy can help.
Consumer debt is on the rise
Wilmington consumers – and those all across the country – are getting deeper into debt by the day. More than 38% of American households carry credit card debt with average balances of nearly $6k. According to the Federal Reserve, the current generation of credit card debtors has now amassed the most credit card debt in US history, more than $1 trillion, collectively.
Debt is a prime source of stress for many people, especially those who can't afford to service their debt and are living paycheck to paycheck. People who must juggle bills, are maxed out on credit lines, and are dealing with debt collectors calling can be even more stressed. Research shows that financial tension can manifest itself as physical ailments as well.
Most people have money stress
A study of 3,000 consumers by the American Psychological Association found 72% were stressed about money and 22% of those surveyed admitted to feeling extreme stress about money. Stress itself is bad enough, but when that psychological pressure triggers medical issues, things can spiral out of control. Money problems can negatively impact your health!
According to a recent NerdWallet study, up to 38% of those with credit card debt said it diminished their happiness in life. One-third of respondents said credit card debt stress lowered their standard of living and 20% said their debt had a negative impact on their health. Chronic debt-induced stress, according to Harvard Medical School, can contribute to high blood pressure and clogged arteries.  
Don't let credit card debt ruin your life
There's no reason to let excessive credit card debt ruin your quality of life – or your health. Credit card debt is unsecured debt, meaning it's not collateralized. That makes it much easier to reduce or discharge using Wilmington bankruptcy. Mortgages and auto loans, as secured debt, are more complicated in bankruptcy if you're delinquent.
Credit card debt is very easy to handle in bankruptcy to immediately improve your quality of life, reduce stress, and safeguard your health. With Chapter 7 bankruptcy, you can completely wipe out credit card debt and medical bills within just a few months and get a fresh financial start. With Chapter 13 bankruptcy, you can lessen or eliminate credit card debt as well.
Chapter 13 is for those who don't qualify for Chapter 7 or who need another plan because they're behind on secured debt. It sets you up on a repayment plan to catch up on the past-due part of your mortgage and car loan while setting aside some to cover your unsecured debt. In many Chapter 13 cases, filers pay pennies on the dollar on unsecured debt like credit cards.
You don't have to live with debt stress
The ill-effects of debt can be far reaching, and you shouldn't let money woes ruin your health. For some consumers, the answer can be developing a stricter budget and sticking to it until you get your finances back under control. But for others, a more serious debt intervention is required. Bankruptcy might be the answer to a brighter financial future.
To find out more, contact the Law Offices of John T. Orcutt. Read reviews from satisfied clients then call +1-919-646-2654 to schedule a free Wilmington bankruptcy consultation at one of our locations in Raleigh, Durham, Fayetteville, Wilson, Greensboro, Garner or Wilmington.
Resources: