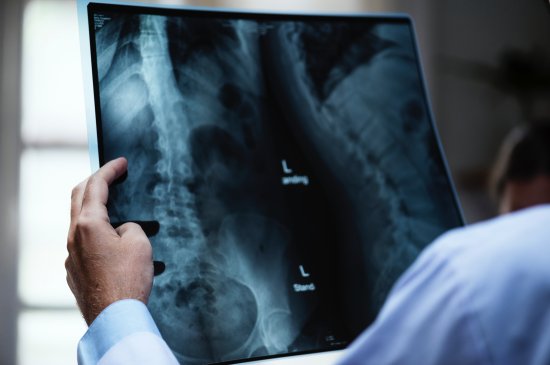 Medical bills can be cured with Greensboro bankruptcy
Image by rawpixel.com via Unsplash
Medical bills, by their very nature, often crop up out of the blue. Even with insurance, Greensboro consumers might struggle to pay medical expenses including co-pays, co-insurance, and deductibles. The Atlantic found that more than half of Americans say they've received medical bills they can't afford. High deductibles and soaring caps on out-of-pocket costs can prove financially disastrous. When you use credit cards to pay medical bills, you can quickly wind up in over your head.
Consequences of medical bills debt
Even when getting the medical attention you need solves your health problem, medical debt can leave you with a whole new set of worries. A report from the Kaiser Family Foundation showed that 43% of insured adults struggle to afford their deductible and one-third struggle to afford to pay even their premiums.
Of those who struggle to pay medical bills, 73% skimped on food, clothing, and other basic costs of living. Nearly 30% postpone necessary health care and prescriptions including treatments and diagnostic tests. Plus, roughly 40% took extra work to pay their bills. Those that can't afford treatment and medications may see their health worsen.
Surprisingly, the Kaiser report showed that those struggling are not primarily low-income and uninsured. About two-thirds of those struggling to pay medical expenses are homeowners and nearly 60% are college graduates. Unexpected medical costs can easily run into the thousands or tens of thousands of dollars which can be devastating.
The added stress of credit card debt  
Although medical debt is one of the leading causes of Greensboro bankruptcy filings, credit card debt is also a significant contributor. Often, medical bills lead to credit card debt. Consumers swipe their plastic for co-pays, deductibles, at the pharmacy, for parking, travel expenses, and other costs associated with medical care.
If your medical crisis prevents you from working at capacity, your income might drop, and you may also find yourself using your plastic for necessities such as utilities, groceries, and costs of living. To compound this further, dealing with excessive debt, high-interest costs and maxed out credit cards can cause stress that can exacerbate health problems.
How Greensboro bankruptcy can help
Dealing with the combination of medical bills and credit card debt doesn't have to wreck your finances permanently. These are bills that can be discharged in bankruptcy and allow you a financial fresh start that can reduce stress in your life. Greensboro bankruptcy offers two options: Chapter 13 and Chapter 7.
If you qualify for Chapter 7 bankruptcy, a reasonable amount of assets can be protected with North Carolina exemptions. You must earn less than a threshold of income to automatically qualify or pass the Means Test which shows that, despite your income, you can't afford your debt. The best thing about Chapter 7 is sweeping and fast debt relief.
When you complete a Chapter 7 filing, which takes three to four months start to finish, you can discharge 100% of unsecured debts such as medical bills, credit card debt, older income taxes, and signature (non-collateral) loans. There are limits on how often you can file Chapter 7, but it can be life-changing.
If you choose a Chapter 13 bankruptcy, the bankruptcy court puts you on a debt repayment plan that lasts three to five years. The repayment plan intends to catch you up past-due balances on your mortgage and car loan and offers significant relief on unsecured debt like medical bills and credit cards. With Chapter 13 you may pay just pennies on the dollars on this unsecured debt.
To find out more about dealing with medical debt using bankruptcy, contact the Law Offices of John T. Orcutt. Read reviews from satisfied clients then call +1-919-646-2654 to schedule a Greensboro bankruptcy consultation at one of our convenient locations in Raleigh, Durham, Fayetteville, Wilson, Greensboro, Garner or Wilmington.
Resources: