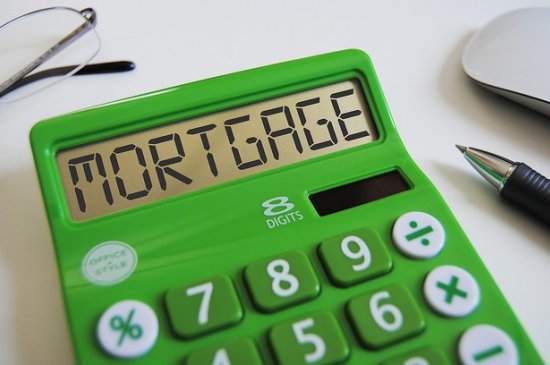 Can you protect your home in bankruptcy?
Image by GotCredit via Flickr
Filing for Wilmington bankruptcy is a significant life choice that can clean up a debt dilemma and get you on the path to a brighter financial future. One of the primary concerns when choosing which type of bankruptcy to file is what assets you own. Chapter 13 bankruptcy allows you to better shield assets, but Chapter 7 offers faster and more sweeping debt relief. If you're current on your mortgage, you should have more flexibility in filing bankruptcy to relieve debt while protecting your house. Here's a look at Chapter 7 and 13 and how they affect your mortgage and other debt.
What is Chapter 7 bankruptcy?
With a Chapter 7 bankruptcy, you can shield a reasonable amount of assets, including equity in your home, while shedding lots of other debt including credit cards and medical bills. Although Chapter 7 is considered a "liquidation bankruptcy," so long as you aren't sitting on a pile of valuable assets, nothing should be liquidated.
You can protect your car, household goods, computers, clothing, and everything you need to keep living your life to a reasonable standard. What you can't keep in Chapter 7 are luxury goods like valuable art, jewels, etc. that exceed the value of your Wilmington bankruptcy exemptions.
After completing a Chapter 7 bankruptcy, unsecured debt like credit cards, medical bills, and personal loans not secured by collateral are discharged. Old utility bills and collections items can be discharged and also older qualified income tax debts. Secured debts like your mortgage and priority debts like alimony remain.
What is Chapter 13 bankruptcy?
In a Chapter 13 bankruptcy, your lawyer sets up a repayment plan to catch up on past-due balances on secured debt like your mortgage and car loan. Also included in the repayment plan are delinquencies on priority debt like alimony, child support, and recent income taxes. Chapter 13 can even buy more time to get student loan debt sorted.
The repayment plan lasts three to five years and at the end, you'll be current on your secured debt delinquencies and can usually get relief on a significant portion of unsecured debt like credit cards, medical bills, and signature loans. Chapter 13 is usually chosen by those who can't qualify for Chapter 7 or those who are behind on secured debt, because Chapter 7 doesn't help with that circumstance.
Protecting your home during bankruptcy
If you're current on your mortgage, it may be safe in either Chapter 7 or 13 depending on the equity in your home and available North Carolina bankruptcy exemptions. Equity in your home is the value that the house represents if you sell it. Equity is the market value of your home less the mortgage on your home.
A home valued at $200k with a $170k mortgage has equity of $30k. Wilmington bankruptcy allows $35k of home equity to be protected for an individual filer and $70k for a couple filing jointly. In this example, the equity in the home can be fully shielded in Chapter 7. If you have more equity than can be shielded in Chapter 7, Chapter 13 may be the preferable choice.
If you're current on your mortgage and have modest equity, you may have more options when it comes to choosing your Wilmington bankruptcy chapter. If you're behind on mortgage payments, Chapter 13 is likely your better option for protecting your home. When you come in for your initial bankruptcy consultation, be sure to let your lawyer know your mortgage status.
To find out more about the fresh financial start offered by bankruptcy, read reviews from our clients then contact the Law Offices of John T. Orcutt. Call +1-919-646-2654 now for a free Wilmington bankruptcy consultation at one of our convenient locations in Raleigh, Durham, Fayetteville, Wilson, Greensboro, Garner or Wilmington.