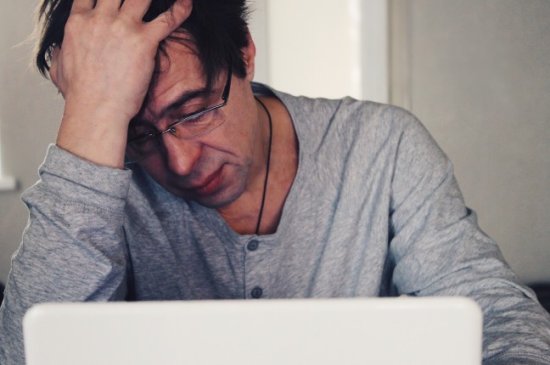 Stressed by debt collectors after filing bankruptcy? Take them to court!
Image by @nina_p_v via Twenty20
The Wilmington bankruptcy process is meant to protect you from debt you can't afford. At one time, people who owed debt they couldn't afford were jailed, but now, there are protections under the law to give you a fresh start away from unmanageable debt. Two essential tools under the federal bankruptcy laws include the automatic stay and the bankruptcy discharge. Both can shut down debt collectors, and if they violate the law, they can be punished.
The Automatic Stay
The automatic stay mandates that debt collectors cannot call or contact you after you file bankruptcy. It prevents any attempts to collect certain debts until the conclusion of your bankruptcy. The kind of activity that is illegal during the stay includes collection calls, filing lawsuits, sending collection notices via email or snail mail, seizure or repossession of your property, wage garnishments, or revoking your license.
If a creditor or debt collector attempts any of these actions while the automatic stay is in force, the creditor or collector is in violation of the law. The only way a debt collector or creditor can legally contact you during the automatic stay period is if they file an objection to the stay with the court. Even then, it must be approved by the judge assigned to your case before they take action,
Once you obtain a bankruptcy discharge, any debts that discharged by your Wilmington bankruptcy case are legally uncollectible, and you should not hear from anyone trying to collect that debt again. Just as trying to collect during the automatic stay violates the law, so does trying to collect on a debt that was legally discharged in bankruptcy.
Violations of the Automatic Stay
Despite the fact that debt collectors are barred by law from contacting you once you file bankruptcy, some may still try. While some debt collectors deliberately violate the stay, other violations may be unintentional. Unintentional violations may be as a result of timing issues or ignorance of the case filing or discharge.
In most cases, when your bankruptcy case is filed, the automatic stay goes into effect immediately. However, it may take a week or more for the creditors to find out especially if they do not have an email address on file with the court.
If they don't subscribe to notification services like Banko, they would only get information about the stay through a paper notice from the court or if you inform them yourself. The paper notice usually contains information about the effect of the stay and the actions that the creditor should not take.
The stay is in force and is legally binding even if the creditor or debt collector doesn't yet know about your case. However, there is generally no punishment for an unintentional violation. For the creditor to be liable under the law, they must have acted willfully. If your Wilmington bankruptcy case is a Chapter 13 and you have cosigned debt, the stay also protects your cosigner.
What To Do If You're Contacted Intentionally
If you get a call from a creditor or debt collector after you filed bankruptcy, it's best to assume the contact is unintentional, at least the first time. Keep your case number and lawyer's contact information handy. Tell the caller that you filed bankruptcy and offer the case number, filing date, and attorney's name and phone number.
After that, they are on notice that if they contact you again, they are willfully violating the automatic bankruptcy stay on collections. If they reach out again, get in touch with your lawyer immediately. Be sure to ask the caller for their name, the name of the creditor or debt collection agency, and their phone number then contact your attorney and pass the information to them.
Collectors May Face Fines And Fees
Depending on how severe the violation, whether they contacted you multiple times, whether they were verbally abusive or harassed you, and other considerations, your lawyer can request financial damages for the stay violation. Your lawyer can ask for a financial penalty against the creditor or collector plus attorney's fees and other expenses associated with the action.
A creditor or debt collector violating the stay in a Wilmington bankruptcy case is a big no-no and shouldn't be tolerated. Bankruptcy is legal protection from debt, and whether creditors or collectors like it or not, it's the law. To find out more about the benefits of bankruptcy to help you unload unaffordable debt, contact the Law Offices of John T. Orcutt.
Read reviews from our satisfied clients and then call +1-919-646-2654 to schedule a free Wilmington bankruptcy consultation at one of our locations in Raleigh, Durham, Fayetteville, Wilson, Greensboro, Garner or Wilmington. The advice is free, and the results can be life-changing. Get your debt-free financial fresh start today!