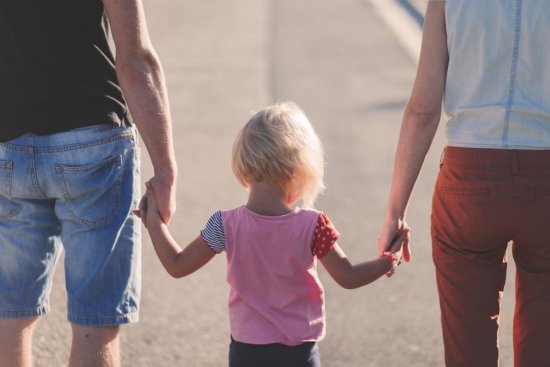 Is your income so low you're struggling?
Image Source: StockSnap.io
Greensboro consumers that are considering bankruptcy are typically in dire financial straits and struggling to pay their bills. Most clients that come to us have already done everything they can to dig themselves out of debt and to keep from accruing more debt. In some cases, that might mean looking for other sources of financial help including public assistance. Will bankruptcy affect these payments?
What Types of Public Assistance Are There?
For those struggling to get by, there are various forms of federal public assistance, including WIC, food stamps, housing vouchers, and Social Security or disability payments. There is also public help at the state level, including North Carolina's Low-Income Energy Assistance Program (LIEAP), state Medicaid, free lunch programs for students, state unemployment benefits, North Carolina Work First, and more.
How Does Filing Bankruptcy Affect Housing Assistance?
Millions of Americans are eligible for Section 8 housing vouchers, which help subsidize rent for those that can't afford to pay the going rate for their housing. If you're already using a housing voucher, you should be fine during and after you file bankruptcy. However, if you choose to move, you might be turned down by a potential Greensboro landlord because of bankruptcy on your credit even with a voucher.
How Does Filing Bankruptcy Affect Disability Payments?
There are two types of public disability benefits – Social Security Disability Payments (SSDI) and Supplemental Security Income (SSI). Both should be exempt in a North Carolina bankruptcy, although a lump sum disability payment might not be. For Chapter 7 bankruptcy, Greensboro residents must pass a Means Test if you earn over a certain amount, but Social Security is not income for this purpose.
How Does Filing Bankruptcy Affect Food Stamps?
The U.S. Supplemental Nutrition Assistance Program (SNAP), more commonly referred to as food stamps, helps close to 50 million Americans each year. Greensboro residents can keep receiving SNAP benefits when you choose to file bankruptcy so long as you continue to meet income and other eligibility requirements. When it comes to the Means Test, alert your attorney that you receive benefits.
How Low Income Affects a Bankruptcy Filing
If you're struggling with debt collectors hassling you because you can't afford to pay credit card debt, medical bills, older income tax bills, and other unsecured debt, Chapter 7 bankruptcy may help. Having a low income helps you avoid the Means Test for bankruptcy if you're under a certain threshold in Greensboro, North Carolina. This is a good thing since it's one less hurdle to debt relief.
However, with a lower income, you might not qualify for Chapter 13. This bankruptcy chapter puts you on a repayment plan to catch up on debt and requires that you have a steady income sufficient to pay installments on your past-due secured debt (i.e. mortgage and auto loan) while also making monthly payments. If you have low income, you might not earn enough to meet the demands of Chapter 13.
Talk to a Greensboro Attorney About Your Options
Another way low income can benefit you when it comes to filing bankruptcy is that you may be able to have your fees for the bankruptcy paid to the court and for required consumer credit counseling courses. There is a form you can file with the bankruptcy court if you can't afford to pay your filing fees to request the fees be waived. You can also look for a Greensboro attorney that offers more options.
Some Greensboro bankruptcy lawyers offer zero-down bankruptcy plans and/or flexible payments for your lawyer fees. The best thing to do is gather your financial documents, copies of bills, collection notices and other papers, and make an appointment for a free consultation with a local Greensboro bankruptcy attorney.
To find out more about the benefits of North Carolina bankruptcy, contact the Law Offices of John T. Orcutt for a free Greensboro bankruptcy consultation. Call +1-919-646-2654 now for a free appointment at one of our locations in Raleigh, Durham, Fayetteville, Wilson, Greensboro, Garner or Wilmington.
Resources:
Bankruptcy Fee waiver application