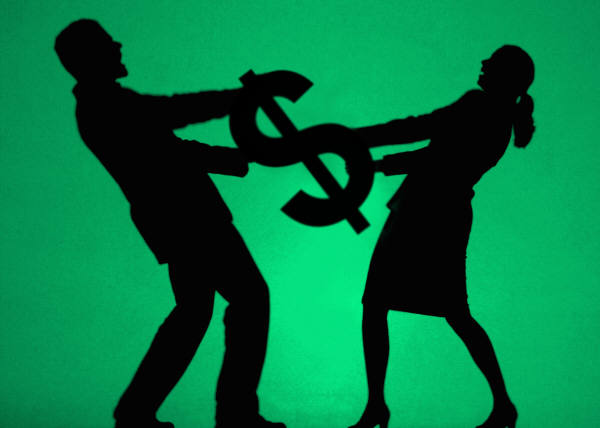 Debt can lead to divorce
Image by Catkin via Pixabay
According to a study of couples with marital issues by SunTrust bank, financial problems are the primary cause of stress in relationships. Forget arguments about kids, relatives, friends, or sex – debt can be the most significant deal breaker for marriages. The survey by the bank showed that almost 50% of participants revealed that they have different approaches to saving and spending than their partners and blame finances for relationship stress. Wilmington bankruptcy may be the answer you need.
Til Debt Do Us Part
A study from Kansas State University said that arguments over finances are a key indicator of whether your relationship might end in divorce. Study author Sonya Britt said, "Arguments about money is by far the top predictor of divorce… for both men and women." The research showed that how much or little you earn is no barrier to financial stress and divorce.
The study also showed that moving past a disagreement over money takes long longer than other types of marital squabbles. The Kansas State study also found that money arguments early in your relationship are a strong indicator of whether you'll make it long-term. Getting a grip on your finances as a couple is your best bet to avoid this outcome, but in some cases a split is inevitable.
Stress Makes Finances Worse
The cycle of arguments about finances can be vicious. If you bicker rather than resolving issues, the stress can lead to even greater financial problems. Information compiled by CNBC shows that couples not only fight about finances but also hide transactions and accounts from each other. At least 20% of Americans have spent $500 or more and didn't tell their partner. Many hide checking and savings accounts from their significant other.
What's also interesting is that couples surveyed tend to blame the other partner for all their problems. People see themselves as the responsible one, the one that saves instead of spends, but your personal perception may be skewed. Unless you can sort out your differences and develop a combined strategy to handle your finances, you might be on the path of no return. If you decide divorce is your only option, it's best to sort your money problems before the split.
Divorce Done Better
In some relationships, divorce is the better way forward. But if you're already arguing about money, leaving the marriage while you're still neck-deep in debt may not be wise. If your debt is manageable and you can split amicably and divide it up so neither of you is unfairly burdened, you might not need another solution. However, if your debt is overwhelming and you can't pay your bills now, you won't fare any better after you split.
You might be able to work out terms with your creditors, but that can take time. Splitting into two households means added expenses, and if you're already living paycheck to paycheck, you can see how this isn't any way to move forward. Wilmington bankruptcy might be the best solution. If you file Chapter 7 or Chapter 13, you can get your debt under control and split with fewer obligations and less fodder for future arguments.
Fix Your Finances First
Just because you divorce, that doesn't mean your ties will be severed if you share kids and debt. Cleaning up the mess first by filing bankruptcy before you split could give you a financial and personal fresh start. Chapter 7 bankruptcy can have you free of many debts within just a few months. Chapter 13 takes three to five years but may be the better option depending on your assets. Either option lets you move forward with less debt.
You never know, if you use bankruptcy to deal with your debt, you might find that your relationship is better and you don't need to split once you've addressed the problem. To find out more about the benefits of bankruptcy, contact the Law Offices of John T. Orcutt. Read reviews from clients, then call +1-919-646-2654 for a free Wilmington bankruptcy consultation at one of our locations in Raleigh, Durham, Fayetteville, Wilson, Greensboro, Garner or Wilmington.
Resources: