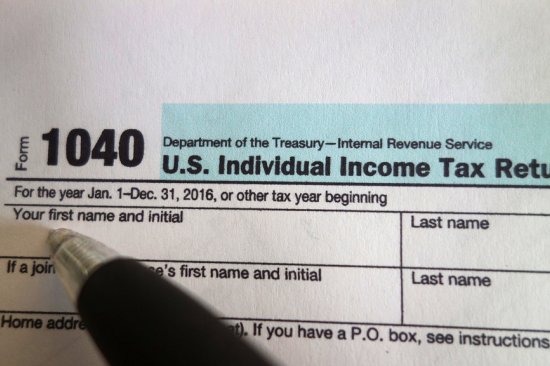 Find a good use for your income tax refund in Wilmington
Image Source: Flickr User Senior Guidance
Living with debt you can't afford can wreck your life. The stress of the debt itself is bad enough, but unaffordable debt also brings collectors calling to harass you. Studies have shown that living with excessive debt takes a toll on your health and your quality of life. If you're a Wilmington consumer stuck in debt, this might be the best time of year to get a fresh financial start.
Tax Time Can Be a Good Time to File Bankruptcy
If you want to get out of debt, but can't afford to file, waiting until you file your annual income tax return and get your refund check may be wise. Many Wilmington consumers that are stuck in debt often look forward to their annual income tax return as an opportunity to splurge on something they want or to pay off a big bill.
Instead, why not use your refund check to get you out of a lot of your debt? Some Wilmington residents want to file bankruptcy but worry they can't afford the filing fees and lawyer costs to go for Chapter 7 or Chapter 13. Bankruptcy costs are not terribly expensive, but if your money is tight, you might not feel like you can pay them.
A Good Use for an Income Tax Refund
While it can be tempting to spend that IRS check - if you're deep in debt, it's not a good idea. At a minimum, using your refund to try and catch up on some of your bills would be a better use than blowing the cash. However, if you're a Wilmington resident dealing with debt you can't afford to pay and looking for a way out, using it for bankruptcy can be preferable.
With Chapter 7 bankruptcy, you can have most unsecured debts discharged within just a few months including medical bills, credit cards, older income tax debts, and personal loans with no lien on an asset. With Chapter 13 bankruptcy, you can get time to catch up on past-due balances on secured debt, such as a mortgage or car loan while also getting partial relief on unsecured debts.
After Your Income Tax Refund
One thing to realize about income tax refunds is that it's your money – not the government's money. In effect, when you get a tax refund, that means you gave the federal government an interest-free loan for a year. Would you let the bank keep your money for a year without paying you interest? Of course, you wouldn't – so why would you give the government a loan?
For Wilmington consumers that choose to use their income tax refund to file bankruptcy, after you get out of debt, you may want to reconsider your tax withholding rate to avoid future refunds and increase your take-home pay or put that money into your savings or 401(k). The IRS offers a free tax calculator to help you estimate withholding and deductions on your W-4.
How Quickly Can Bankruptcy Relieve Your Debt?
The first step is to contact a reputable local Wilmington bankruptcy attorney and schedule a free consultation. Bring in your financial documents including recent pay stubs, your most recent tax return, copies of your bills, loans and other financial documents including any debt collection notices. You'll sit down with an attorney that can look at your information and advise you.
In some cases, bankruptcy might be the best approach, and in others, you might be told another approach is better for you than bankruptcy. No matter what advice you're given, it's up to you to decide what's best for your financial future. An attorney's advice is just that – advice. The decision is up to you as to what's the best fit for your life.
To find out more about the benefits of North Carolina bankruptcy, contact the Law Offices of John T. Orcutt. Call +1-919-646-2654 now for a free Wilmington bankruptcy consultation at one of our convenient locations in Raleigh, Durham, Fayetteville, Wilson, Greensboro, Garner or Wilmington.