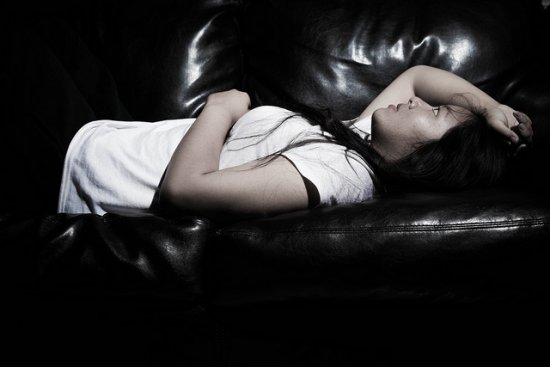 Find out how Greensboro ranks in recent stress study
Image Source: Flickr User Sodanie Chea
Financial resource site WalletHub presented a new survey on the most and least stressed out states, and if you live in Greensboro, North Carolina and are stressed about finances, you're not alone. The 2016 survey showed stress levels were at their lowest point in ten years, but in 2017, WalletHub reports that consumer stress is on the rise. Are you feeling the pressure?
Politics Amp Up Stress This Year
In prior years, Americans overwhelmingly reported work, finances, and the economy at large as their primary sources of stress. But since the 2016 presidential election, politics has proved a resurging source of stress for people in Greensboro, North Carolina and all across the country. Given how volatile the political environment has become, fear of violence is also a rising source of stress.
Greensboro Ranks Low for Stress
In the ranking of 150 cities, Greensboro made the list as #77, making it among the lower half of the country for stress levels. North Carolina cities that fare worse for stress include Winston-Salem, which came in at #59, and Fayetteville, which ranked pretty high at #22. Charlotte, NC and Durham, NC fared even better at #101 and #113 respectively. Raleigh was the least stressed NC city and scored at #131.
Which Factors Impact Stress in the Survey?
There are many factors that impact the stress levels according to WalletHub's survey. Here's a look at 10 of these that contribute to stress according to the financial website:
Weekly hours worked – The more hours worked, usually the higher the stress level.
Job security – Worrying you'll lose your job can be extremely stressful.
Credit score – Low credit scores are a definite source of angst for many consumers.
Poverty rate – Naturally, the poverty level is a prime source of stress for those affected.
Affordable housing – Struggling to keep a roof over your head can cause anxiety.
Divorce rates – Finances can contribute to divorce, and both can feed stress issues.
Low health – Being in poor health usually affects your finances and is worrisome.
Crime rate – Crime and fear of violence is a rising source of stress across the country.
Psychologists – Access to mental health professionals is important for anxiety victims.
Average sleep per night – Stress and little sleep often go hand in hand.
How Greensboro Ranked on Individual Factors
Greensboro's best rank was for work-related stress. Among 150 cities, Greensboro was near the bottom at 125 in this category. Greensboro also ranked pretty low for work-related stress at 112 out of 150. Greensboro hit the middle mark at family-related stress with a #69 out of 150 ranking. The two lowest rankings for Greensboro are #58 for health and safety concerns and #36 for coping with stress.
How Did North Carolina Rate Overall?
Out of the 50 states and District of Columbia, North Carolina ranked #16 out of 51. Nearby neighbor South Carolina was ranked more stressful at #11, Georgia rated #8, and Tennessee #9. The least stressful states fell in the Mid-West with Utah, South Dakota, Iowa, North Dakota, and Minnesota ranking among the least angsty areas in America.
How Can You Cope with Stress?
If you have general anxiety, taking the time to destress can help as can exercise, meditation, and taking time out for yourself. For more serious anxiety, therapy may be beneficial. When it comes to financial stress, getting debt under control is essential. If you're just a bit overwhelmed financially, it may be a matter of cutting back on your budget or finding a way to scrape up some extra income.
But for those Greensboro consumers stuck with more debt than they can afford, bankruptcy might be a good solution. Chapter 13 bankruptcy can buy you time to catch up on bills while Chapter 7 bankruptcy can wipe out an array of unsecured debt including credit cards, medical bills, and some back taxes.
To find out more about the benefits of bankruptcy, contact the Law Offices of John T. Orcutt today. Call +1-919-646-2654 today for a free Greensboro bankruptcy consultation at one of our convenient locations in Raleigh, Durham, Fayetteville, Wilson, Greensboro, Garner or Wilmington.
Resources: