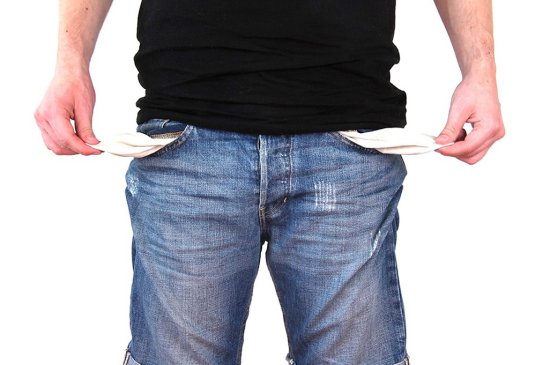 Looking for a solution to money problems? Wilmington bankruptcy may be the answer
Image Source: Pixabay.com
When you're dealing with debt you can't afford to pay, even a little debt can feel like a lot. How much debt is excessive will differ based on each Wilmington household. Because everyone has unique financial circumstances, $10k in debt might be unmanageable to one person, but no big deal to another. Your assets, income, household size, financial goals, and prospects for the future. Technically, there is no minimum amount of debt to file bankruptcy and no maximum. However, there are some things you should know about debt limits.
Yes, You Can Have Too Much Debt to File Chapter 13 Bankruptcy 
If you're considering Chapter 13 for your Wilmington bankruptcy, you can, in fact, have too much debt to file this chapter. Here's why. Chapter 13 is a debt repayment plan. Consumers that choose this option are usually behind on their mortgage, auto loan, and other debts and want to buy extra time to catch up on their delinquencies. The debt repayment plan lasts three to five years.
Your secured debts, priority unsecured debts (like child support and alimony), lawyer fees, and bankruptcy costs are the main part of the repayment plan. Then, your unsecured debts like medical bills and credit cards will be paid last, and the court determines what percentage of these will be paid. However, on top of the monthly repayment plan, you also have to pay your cost of living.
For instance, you must pay your current mortgage and car payment, utilities, health insurance premiums, car insurance, utilities, etc. The only thing you don't have to pay is monthlies on your credit cards, old medical bills, etc. Then, you also have to pay your monthly repayment installment. If your debt is so great that you cannot afford to do both, then you have too much debt to file Chapter 13 bankruptcy.
You Might Have Too Much Debt for Chapter 13 According to Federal Law 
Even if you can afford the repayment plan for your Wilmington Chapter 13, you might have too much debt to file this chapter. Currently, the debt limit for unsecured debt is $394k and $1.18 million for secured debt in consumer Chapter 13. If your debt exceeds one or both of these, you can opt for Chapter 11, instead which is most often used by businesses for their debt repayment plans.
If you're drowning in debt, Chapter 7 might be a better option for you, but some consumers want to try Chapter 13 instead. They may prefer this option because they're trying to hang onto a house that's too costly or because they feel obligated to pay back debts they can't afford. This is why speaking to an experienced North Carolina bankruptcy attorney is recommended.
There Is No Minimum Debt Required to File Chapter 7 or Chapter 13 
When you're considering Wilmington bankruptcy, you should know that there is no minimum amount of debt to qualify. However, if you only have a couple of thousand dollars of debt, you might not want to take this drastic step if there are other debt relief options available to you. Bankruptcy is a serious step, and since you can only file it every so often, it's not something you want to waste on a trifling amount of debt.
It's hard to know if bankruptcy is the right solution for you without knowing the benefits, drawbacks, outcomes, and requirements for each bankruptcy chapter. The good news is that it's easy to get the information you need to make an informed decision. Gather your financial documents and schedule a free consultation with a local, highly rated Wilmington bankruptcy attorney to find out more.
To speak to the debt experts at the Law Offices of John T. Orcutt, call +1-919-646-2654. We'll set you up a free Wilmington bankruptcy consultation at one of our convenient locations in Raleigh, Durham, Fayetteville, Wilson, Greensboro, Garner or Wilmington. One of our attorneys will discuss your financial circumstances with you, lay out your options, and advise your best course of action to deal with your debt whether it's bankruptcy or some other solution.