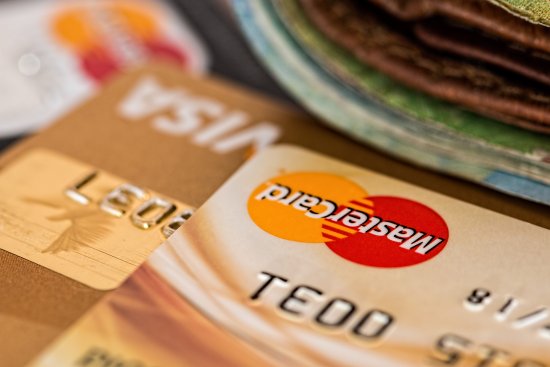 Be careful with your credit cards before Wilmington bankruptcy
Image Source: Pixabay.com
Lots of people in Wilmington are dealing with debt. In some cases, debt can be conquered by tightening your belt and cutting expenses. In other cases, you may need a more serious intervention because you owe too much to service on your current salary. If you owe more in unsecured debt (such as medical bills, credit cards, and personal loans) than you can pay off in just a few years, you might want to consider bankruptcy. If you do, you need to think about your current spending and debt behavior.
Is Bankruptcy the Best Thing For You?  
In addition to having more unsecured debt than you can afford to service, there are more signs that you might need a debt intervention. Are you being hounded by debt collectors calling you at work, home, and on your cell because you can't pay what you owe? Have you been threatened with a lawsuit by a creditor? Is your career at risk because you need good credit or require a security clearance for your work, which requires good credit? Are you so deep in debt that you're stressed out all the time?
If your life has become solely focused on money and debt worries consume you, it's likely that your quality of life has diminished. Excessive debt can negatively affect your relationships at home, at work, and with both friends and family. If debt is ruining your life, there is help. Bankruptcy is one of the most effective tools to wipe out excess debt and get your finances back on track. But there are some things you need to know before you file Wilmington bankruptcy.
Be Careful with New Debt When Considering Bankruptcy 
Bankruptcy law offers significant debt relief to consumers who are in over their head financially. However, to take advantage of the benefits, you must also abide by the rules. One of the most significant aspects of bankruptcy law is that you can't take on debt with no intention of paying it back. It is understandable that you might get into debt with every intention of repayment, but then unfortunate circumstances prevent you from servicing the debt.
Once you know you can't afford to repay your debt, taking on more debt is unethical. When you decide to file Wilmington bankruptcy, taking on new debt when you know you're planning to discharge your existing debt can get you into trouble with the bankruptcy court. This is considered fraudulent activity and can result in your debt haunting you, being assessed fines in punishment and, in extreme cases, could even result in jail time. This is not what you want.
Credit Cards Are a Potential Fraud Issue 
You might not think twice about swiping your credit card, even if you're deep in debt, so long as there's some available credit left. But if you overuse your plastic before filing Wilmington bankruptcy, you can get into trouble. Here's what you need to know:
1 – The Trustee assigned to your Wilmington bankruptcy case will review your credit card, bank, and other financial transactions that occurred within the months leading up to your case filing.
2 – If the Trustee sees excessive credit card usage, they may interpret it as fraud. In particular, they will look for things like high cash advances and purchases of luxury goods before you filed bankruptcy.
3 – Activity that exceeds limits set by federal bankruptcy law can be deemed fraud. This includes more than $675 in luxury purchases in the 90 days before filing, and cash advances greater than $950 in the 70 days before filing.
To make sure that you're in the clear, when you begin thinking about Wilmington bankruptcy it's best to stop using your credit cards altogether. To find out more about the debt relieving benefits of bankruptcy, contact the Law Offices of John T. Orcutt. Call +1-919-646-2654 now for a free Wilmington bankruptcy consultation at one of our locations in Raleigh, Durham, Fayetteville, Wilson, Greensboro, Garner or Wilmington.