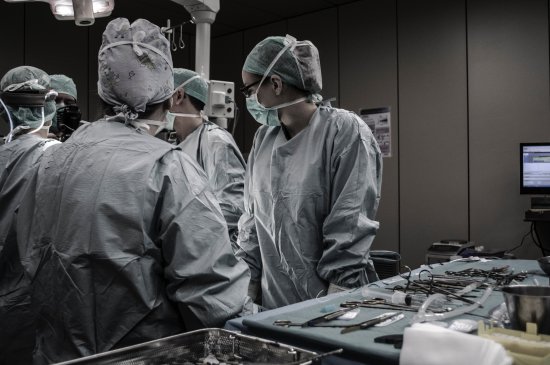 Medical expenses can wreck your golden years
Image by Natanael Melchor via Unsplash
After years of working for a living and dutifully saving for your retirement, it's time for you to enjoy the fruits of your labor as you head into your golden years. But an unforeseen medical crisis can crop up that your insurance can't handle (or if you're uninsured or underinsured) and could put your long-term financial stability at risk. When you have medical expenses that you can't afford, you might be tempted to dip into your retirement fund to deal with it, but that can be one of the worst things you can do. Instead, it might be time to consider North Carolina bankruptcy.
The ongoing problem of medical debt
Medical debt and bankruptcies driven by medical expenses have not dissipated even with the advent of the Affordable Care Act. High deductibles and co-insurance can bust your budget and cause you to max out credit cards and drain your emergency fund. A debilitating illness or serious accident can leave you more with more expenses than you can handle.
Medical expenses amount to about 62% of all bankruptcy cases and can hit retirees even harder. Not only are older Americans more prone to costly medical crises, but they are also more financially vulnerable. Most retirees have only Social Security and retirement savings, and no wages coming in, so medical costs can be crushing.
How can bankruptcy help retirees?
There are two types of bankruptcy for individuals – Chapter 13 and Chapter 7. With Chapter 13 bankruptcy, you get on a debt repayment plan that lasts for up to five years. With Chapter 7, you discharge many unsecured debts while still protecting many assets. North Carolina bankruptcy exemptions help shield your property in Chapter 7.
Chapter 13 is often less feasible for older Americans because it's referred to as a "wage earner's plan" and is intended for those with regular income. The good news is that your retirement funds are treated as exempt property which means the bankruptcy trustee can't touch them to help pay your debt. Medical bills are 100% dischargeable in bankruptcy.
Retirement accounts in bankruptcy
The protection that you will get on your retirement funds depends on the type of account. For some retirement accounts, the exemption is total, while for others, it only extends to a certain value. Here is a breakdown of the protection you will get during bankruptcy for different types of retirement accounts:
Social Security
Social security is 100% safe from the bankruptcy trustee so long as it's not comingled with non-exempt funds. It's best to keep your social security in another account apart from funds that aren't protected in bankruptcy.
Pensions
Pensions from past employers are exempt from bankruptcy. Other types of pensions from sources like the government, churches, and non-profits should also qualify for exemption if they meet requirements of the tax code.
401(k) and IRA
These types of retirement accounts are protected by Section 401(k) of the internal revenue code and under bankruptcy law. The exemption for IRAs and Roth IRAs extends to the value of $1,283,025. If you have more than that amount combined in your IRAs, the excess might not be protected.
Annuities
There are exemptions for annuities but depends on how and why you have the annuity. For instance, annuities set up for lottery winnings are not exempt. However, annuities for certain court judgments, for illness, death, disability, death, age, etc. are exempt.
Other concerns for seniors in bankruptcy
Another concern to consider when you file for bankruptcy is other assets aside from your retirement assets. If you own your home, North Carolina exemptions protect $35k in equity for an individual and $70k in equity for a couple filing joint Chapter 7 bankruptcy together. If you file Chapter 13, your home equity is protected.
Household items, furnishings, and a modest vehicle are all protected in Chapter 7, which is the preferable chapter for getting rid of medical debt. To find out if you qualify and if bankruptcy is a fit for your situation, contact the Law Offices of John T. Orcutt. Read reviews from satisfied clients and then call +1-919-646-2654 to set up a free North Carolina bankruptcy consultation at one of our locations in Raleigh, Durham, Fayetteville, Wilson, Greensboro, Garner or Wilmington.