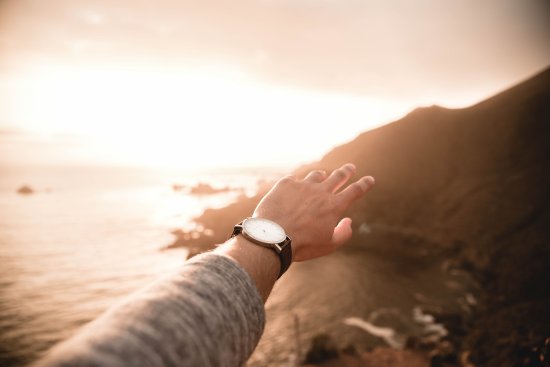 What's the best time to file Wilmington bankruptcy?
Image by Collin Hardy via Unsplash
Deciding to file Wilmington bankruptcy can be overwhelming. Many people feel it's admitting failure. It's not. It's acknowledging that you need help. There's nothing wrong with that. Life events out of your control trigger most bankruptcy filings. Divorce, illness, job loss, and similar circumstances are factors in most bankruptcy cases. Filing sooner rather than later can restore you to financial health faster.
Waiting and wallowing usually don't work out
Those who wallow in debt rather than reaching for the helping hand of bankruptcy may have worse outcomes. Federal Reserve data shows that those who file bankruptcy when they realize they can't dig out on their own see their credit scores rebound much faster than those who delay. Debt doesn't just go away on its own.
Even if the debt collectors stop calling, that doesn't mean they forgot you. It could be that they're plotting worse things for you such as trying to repossess or foreclose on you, seize your assets, attack your bank accounts, or sue you. None of these outcomes are what you want. A timely Wilmington bankruptcy filing can avoid them.
Here are some signs you should file bankruptcy rather than wait.
1 - You pay debt with debt
One sure signal that bankruptcy is overdue is if you're constantly robbing Peter to pay Paul. If you pay your car loan on a credit card, then take a cash advance on another card to pay that card, you're digging yourself more deeply in debt every day. That's not good. If your debt load increases every month, you're in a financial spiral. Bankruptcy can stop the pain and drain.
2 - You live paycheck to paycheck
If your life revolves around waiting on your next direct deposit so you can stay head above water, that's no way to live. When you must push your bills to the cut-off date before you pay them or have utility service suspended, it's stressful. Picking and choosing between what bills to pay, dodging debt collectors and churning anxiety over your finances is terrible and can stop when you file bankruptcy.
3 - Your debt is greater than 40% of your income
There's always the question – how much debt is too much? There are many benchmarks that experts cite. One is that your debt (non-mortgage and auto loan) totals more than 40% of your annual income. Another measure is that you can't pay off your debt on your disposable income within 12 months. However, it's easy to know: If you can't afford your bills, you're in trouble.
4 - Your debt is fully dischargeable
Another sign that Wilmington bankruptcy is overdue is that your debt could be discharged in Chapter 7. Medical bills, credit cards, personal loans, and other types of older unsecured debt (including some income taxes) can all be discharged within three to four months with a well-timed Chapter 7 case. This form of bankruptcy is cost-effective, fast, and life-changing.
5 - Your quality of life suffers
Finally, one red flag that you need a debt intervention is if your life revolves around debt, money, paychecks, debt collections, and stress. Money woes can depress you and even make you physically ill. It can manifest in stress eating, weight gain, high blood pressure and other issues. Debt ruins relationships, wrecks marriages, and friendships. Don't let debt ruin your life – there are options out there.
Explore Wilmington bankruptcy
There are two types of Wilmington bankruptcy open to consumers – Chapter 7 and Chapter 13. With Chapter 7, you get sweeping debt relief in just a few months start to finish for a modest cost for unsecured debts. A Chapter 13 bankruptcy allows you time to catch up on secured debt like your mortgage and car loan while also reducing balances on unsecured debts, sometimes at as low as pennies on the dollar.
To find out how bankruptcy can change your life for the better, read reviews from our clients then contact the Law Offices of John T. Orcutt. Call +1-919-646-2654 to schedule a free Wilmington bankruptcy consultation at one of our convenient locations in Raleigh, Durham, Fayetteville, Wilson, Greensboro, Garner or Wilmington.