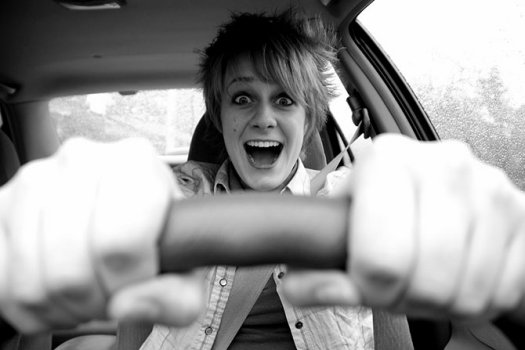 Image source: DealerRefresh.com
If you're still making payments on your car and your financial situation has you considering looking for a Raleigh bankruptcy attorney to help you file a chapter 7 or chapter 13, you may worry you'll end up walking, on the bus or hitching a ride. Don't sweat – I promise nothing can be further from the truth. With some good advice and timing, you should be able to keep your car while watching your debts ride off in the sunset without you!
What If I'm Behind on My Car Loan?
First off, here's the hard truth – if you are way, way behind on your car payments and your lender is trying to repossess the vehicle, keeping it (with or without a bankruptcy) may be problematic. In this case, the lender will look at how far behind you are, how much equity you have in the car, how many payments are left and what the car is worth. It may be cheaper for them to give you a chance to get caught up, but that's up to you begging your lender for a break.
What If I'm Current with My Car Loan?
This is the scenario where I hope you find yourself. Even if you're behind on your other debts and struggling to make payments, if you are current (or nearly so) on your auto loan, you should be able to keep it despite filing bankruptcy to shed your other debts. A car loan is a secured debt – meaning it's attached to an asset – in this case, your car. Bankruptcy wipes out mostly unsecured debt, so the bankruptcy filing itself won't allow you to keep your car but also generally won't force you to give it up.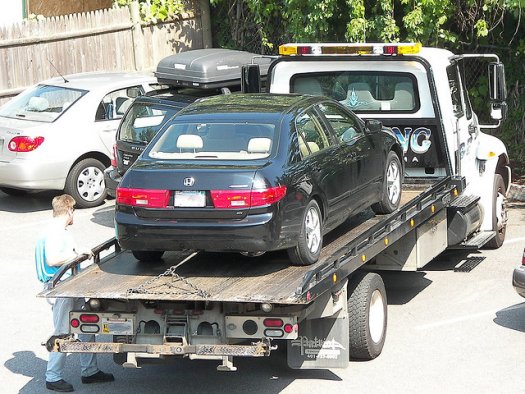 Image source: GoBankingRates.com
What Determines If I Can Keep My Car?
I'll give it to you straight – it's pretty much at the discretion of your lender whether you get to keep your ride, but don't assume you filing a bankruptcy will turn them off. In fact, it may do quite the opposite. Your lender knows that because you filed bankruptcy, you're going to have more available cash to devote to the debts that survive the filing (hopefully) so they may take this as a sign that you're getting your financial house in order.
What Do I Have to Do to Try and Keep My Car?
To keep your car, you need to request a reaffirmation agreement. When you reaffirm a debt during a bankruptcy, it means you are saying you agree that you will still owe it even though it could have been discharged in bankruptcy. Usually the lender will write you a reaffirmation that echoes your original agreement.
For instance, if you had a five year car loan where you are paying $230 per month and you've made two years of payments, the reaffirmation would be for three years of $230 payments that would finish out the original loan terms. If you can afford your car loan, don't have a spare vehicle to fall back on and no cash to buy a replacement, a reaffirmation should keep you in the driver's seat (literally).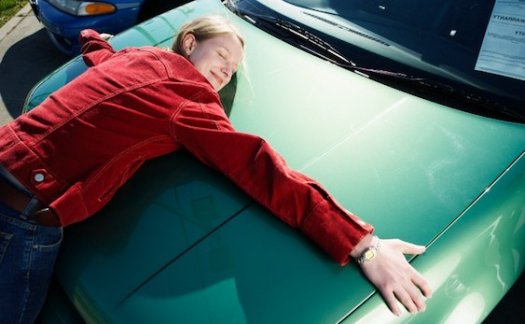 Image source: Asginty.com
When Should I Not Try to Keep My Car?
Keeping your car is not always the best option for you and you can voluntarily give it up in your bankruptcy if it's a better financial strategy for you. This is called a surrender. I understand you don't want to think about handing over your keys, but here's some things to consider: if your vehicle is worth much less than what you'll be paying, is falling apart or needs thousands of dollars of repairs to run properly, it may be wiser for you to give up the car and invest in a used car you can buy for cash or to take the bus or borrow a car from family or friends while you save up.
What If I Want to Try and Cut a Deal with My Lender?
There is another option called redemption you may be able to try. If your car is worth far less than what you owe, you may be able to haggle with your lender and get them to agree to let you pay just the fair value of the car. The upside of this is that you can own your car free and clear for far less than what your payments would amount to.
The downside is that lenders usually expect a negotiated redemption payment to be paid in a lump sum. If you can borrow the bucks from a friend, family or a payroll advance from your company this can be a strategy worth pursuing. Here's an important caveat though – I want to warn you away from taking a redemption loan or a payday loan to pay this lump sum.
Many finance companies specialize in offering redemption loans at high interest rates which can get you in over your head financially in a snap. And you should never (and I mean never) take a payday loan to pay off your redemption. You'll likely end up paying more than you would if you have carried on making your normal payments since interest rates can run 300%-3000% from these shady lenders!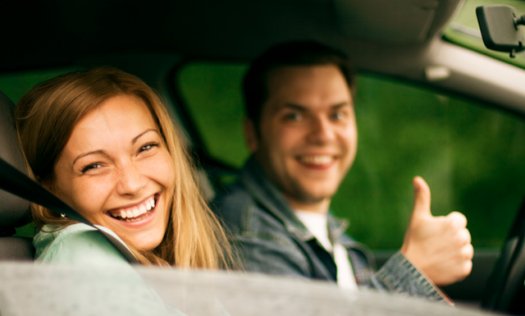 Image source: CarHoots.com
How Do I Know How to Proceed?
Bankruptcy is complicated and deciding the best option to pursue can be intimidating. This is when you need the advice of a reputable North Carolina bankruptcy attorney. In addition to filing your chapter 7 or 13 bankruptcy, your lawyer should be able to weigh in and give you advice on the best way to deal with your car loan in your bankruptcy. Contact the law office of John T. Orcutt today for a free consultation and strategies on how to get a financial fresh start and drive away your debts!