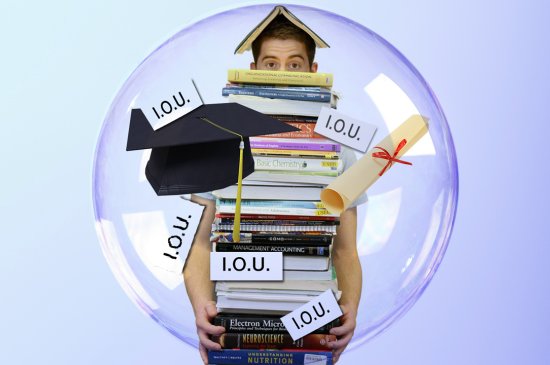 North Carolina ranking for student loan debt
Image Source: Pixabay.com
A new study by Credible Labs rated U.S. cities for monthly costs of student loan repayment and housing and ranked one North Carolina city in its top 20 – Charlotte, North Carolina. Here's a look at what this new research showed and how you can get some relief if your student loans are too burdensome to pay on your budget.
Credible Labs Study
In their study to identify cities where student loan borrowers struggle most, Credible Labs examined cities where student loan payments ranged from $0 up to $10k per month with monthly housing costs of less than $10k and whose annual income ranged from $1k up to $300k. Almost 9,000 student loan borrowers in America's largest cities responded, and that's how they derived these rankings.
The study considered not only student loan debt but also housing costs, to help recent graduates make informed choices about where to live by taking into account not just salary but cost of living. Credit Labs found, among all student loan borrowers surveyed, that the average student loan payment each month was $655, the average housing payment was $1,231, and average borrower income was $77,698.
Charlotte, North Carolina Data From the Study
For Charlotte, North Carolina, the results fell below this average across the board. Student loan borrowers surveyed that live in Charlotte reported the average student loan payment each month is just over $530 while housing costs run about $960 a month and the annual income of borrowers is a little less than $65k annually.
The survey calculated that nearly 28% of income is devoted to housing and student loans combined each month for Charlotte consumers with student loan debt. That puts Charlotte at #18 on the list of cities with highest student and housing costs. In addition to the relatively high repayments on student loans shown by this study, a Nerd Wallet study showed higher than average student loan default rates.
Nerd Wallet Study and North Carolina Default Rates
The overall U.S. student loan default rate, according to Nerd Wallet, is 11.3%, but North Carolina is higher at 11.6%. However, within the state, default rates range widely based on the school. For instance, Central Piedmont Community College was stunningly high with a 20.2% default while UNC Chapel Hill was drastically lower with a student loan default rate of just 1.5%.
Community colleges, in general, have higher default rates, according to the Nerd Wallet study, while four-year private colleges tend to have the lowest rates, lower even than four-year public schools. Vocational and for-profit institutions have higher default ratings because students are less likely to complete their studies or see an income increase from the program.
Are You Overwhelmed by Student Loan Debt?
If you're struggling with your student loan payments, you should know that there are programs out there to help you. The standard 10-year repayment plan is the default program for federal student loans when you leave college, but this might be unmanageable. There are five other options you might be able to explore to deal with your school debt.
1) Graduated repayment plan – With this repayment plan, your payments start out lower and then increase over time.
2) Extended repayment plan – This plan allows you to pay off your student debt over 25 years and remaining balances can be discharged.
3) Income-based repayment plan – This plan sets your payments based on your income and family size and lasts for a maximum of 20 years and then allows discharge.
4) Deferment – This option lets you temporarily halt payments on your student loans for qualified hardship reasons without additional interest piling up while you're on hold.
5) Forbearance – This option is like deferment, but interest will still accrue while your payments are on hold. However, it is easier to qualify for forbearance than deferment.
Student Loans and Bankruptcy
In addition to these options, filing bankruptcy may help. It's a myth that student loans cannot be discharged in bankruptcy but it is true that it can be a challenge and you must prove financial hardship under stringent requirements. Those that have low earnings that are likely to persist may qualify more easily, and if you have a chronic illness or permanent disability, you might have an easier time of it.
Private student loans are easier to deal with in bankruptcy than federal loans. Even if you can't qualify for student loan discharge in Chapter 7 or Chapter 13 bankruptcy, by dealing with other debt via bankruptcy, you may create more breathing room in your budget to allow you to pay your student loans under one of the more affordable repayment plans listed above.
To find out more about student loan debt relief in bankruptcy, contact the Law Offices of John T. Orcutt. Call +1-919-646-2654 now for a free North Carolina bankruptcy consultation at one of our locations in Raleigh, Durham, Fayetteville, Wilson, Greensboro, Garner or Wilmington.
Resources: